Where the world gathers for
plating, anodizing, & finishing Q&As since 1989
-----
Successfully plating Waspaloy with nickel
2004
I run a plating shop and am wondering if anyone out there knows how to successfully plate Waspaloy with nickel. We are Currently experiencing blistering nickel after plate. Does anyone know of an activation process prior to the Sulffamate strike that will enable good solid plate. Thanks for your help.
Guy Boucher
aerospace - North Berwick, ME, USA
---
First of two simultaneous responses -- 2004

Guy,
Waspaloy is like Inconel a very difficult to activate. Like Inconel will also Waspaloy build up a reactived surface. Important is to use a only chatodic current cleaning as the first step. Activate chatodic in a HF-H2SO4 solution for a 1-2 minutes count the times from you can see the gassing from the part. Use a nickel strike by Woods nickel strike for 5,0 A/dm2 on 5 minutes. after that go to the nickel plate solution.
Regards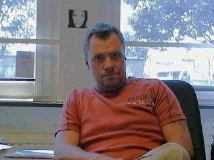 Anders Sundman
4th Generation Surface Engineering
Consultant - Arvika,
Sweden
---
Second of two simultaneous responses -- 2004

Guy, you said in another letter that you did not use a strike for SS. Waspalloy is a high nickel SS. Follow the repair manual. It is hard to activate high nickel parts, especially after an oven cycle. Look into the etches with HF or ammonium bifluoride. PS 54 is very sensitive to voltage and time or it smuts. Of the two nitric HF dip activations, one is too slow and the other one is much too fast. Half way between is better. OK, without special permission, use the high end of the range of the lower strength PS. Also, you can not tarry getting it into the rinse tanks and the strike. Sulfamate strike is great for selected metals, but I doubt if you will get much adhesion without using a Woods strike. I had much better luck with the nickel at the low end of the allowable range and the HCl near the high end of the range of the Woods strike. 50 ASF is a practical minimum and 90 is better, but adhesion falls off very rapidly after 100ASF, so know your areas.
James Watts
- Navarre, Florida