Where the world gathers for
plating, anodizing, & finishing Q&As since 1989
Is there a doctor in the building?
-----
2004
I am the daughter of a 46 yearv old woman who was working for a company that made sound equipment, a chemical that was used in the process for stripping paint and stain called acetone, was used abundantly with very poor ventilation I might add.
She has suffered severe memory loss, once diagnosed as alzeihmers, and what seems to be strokes with one sided paralysis, but no one seems to be able to diagnose her actual condition. A couple of M.D.'s suggested chemical poisoning, but voiced there was no certain way to diagnose this condition. A old boss that was terminated from the company, and was paid a big settlement has kept suggesting acetone, but were not for certain. How exactly could you begin to get an actual diagnosis, or even pursue for damages. Most lawyers are not even willing to offer any advise from this area, and even the doctors don't even know where to start.
We really could use some suggestions from any that could offer any type of help. She was a very active person that now has grandchildren, and is not even able to keep up with herself, much less a grandchild. It's very hard to sit back and watch your mom be so sick, with little advise, suggestions, or even little hope of where to begin seeking help. Not really looking for monetary help, just answers as to why, and what.
Amy T.
nurse - Mclain, Mississippi
---
2004
You haven't found the right lawyer yet, Amy. Keep looking.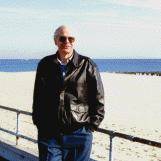 Ted Mooney
, P.E.
Striving to live Aloha
finishing.com - Pine Beach, New Jersey
---
2004
The National Institutes of Health website has much info.
http://sis.nlm.nih.gov/Chem/ChemMain.html
Select "ChemIDplus Advanced" and then enter "acetone" in the first blank on the page, under Substance Identification.
Tom Gallant
- Long Beach, California USA
---
++++
Thanks, Tom! Any readers who are unfamiliar with the page Tom referred us to should take a look at it. It links to all sorts of reports from all sorts of agencies, and is by far the best way to quickly find this kind of information that I've ever seen.
In fact, it took me less than 5 minutes to want to retract my previous reply to Amy:
"There has been no reports that prolonged inhalation of low vapor concentrations result in any serious chronic effects in humans. " - [Kirk-Othmer Encyclopedia of Chemical Technology. 3rd ed., Volumes 1-26. New York, NY: John Wiley and Sons, 1978-1984.,p. 1(78) 186]**PEER REVIEWED**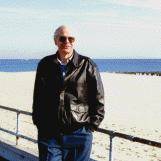 Ted Mooney
, P.E.
Striving to live Aloha
finishing.com - Pine Beach, New Jersey
---
2004
On the other hand, I found the following: "Chronic solvent encephalopathy or "chronic painters' syndrome" refers to a central nervous system disorder that can follow many years of heavy exposure to solvents. It is difficult to distinguish this disorder from depression, conversion reaction, malingering, and other injuries to the brain. [LaDou, p. 373] A study of 85 painters by Mikkelsen showed that changes in neurobehavioral dysfunction were related to the degree of past solvent exposure. There was little risk of organic brain damage in workers with fewer than 13 years of exposure to the equivalent of a time-weighted average of 40 ppm of white spirit. [Mixed solvent exposure and organic brain damage. A study of painters. Acta Neurol Scand Suppl 1988;118:1-143] A workshop of the World Health Organization described three effects from chronic exposure to organic solvents: 1) organic affective syndrome (reversible irritability, fatigue and difficulty concentrating , 2) mild chronic toxic encephalopathy (sustained mood changes and impairment of intellectual function), and 3) severe chronic toxic encephalopathy (irreversible dementia characterized by deterioration of memory and cognitive function). [Levy, p. 531-2] Haz-Map lists over 120 organic solvents that could cause acute solvent syndrome, or after chronic heavy exposure, chronic toxic encephalopathy. The implicated solvents are volatile at room temperature. They are or were commonly used in open processes such as degreasing metals and thinning paints. They are not obnoxious in smell or irritating effects--workers could tolerate high concentrations on a daily basis."
Acetone is one of the 120 chemicals that are listed as causing this.

Tom Baker
wastewater treatment specialist - Warminster, Pennsylvania