Where the world gathers for
plating, anodizing, & finishing Q&As since 1989
-----
During WWII why was there a shortage of copper?

One step further, please,Greg S: How did the copper protect against the aquatic attacks?
Lta Attardi
- Sun City West, Arizona
November 27, 2022
---
---
↓ Closely related postings, oldest first ↓
---
---
Q. DURING WORLD WAR II WHY WAS THERE A SHORTAGE OF COPPER? WAS IT FOR THE WAR EFFORT OR THE PRICE OF COPPER WAS RISING TO THE POINT THAT A PENNY MADE OF COPPER WAS GOING TO BE WORTH MORE MELTED DOWN OR FOR WHAT REASON DURING THE WAR EFFORT.
JOHN GASH
LAW ENFORCEMENT - PUEBLO, COLORADO, USA
2004
"The History Detective Investigates: Rationing in World War II"
by Martin Parsons
from Abe Books
or

Affil. Link
Your purchases make finishing.com possible
A. Bullets and ammo for one thing. But I think they eventually figured out how to make a lot of ammo function with all steel construction. Lots of things were rationed, not just copper.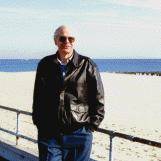 Ted Mooney
, P.E.
Striving to live Aloha
finishing.com - Pine Beach, New Jersey
---
---
Q. I know that there was a shortage of copper for the making of pennies because of a war but what was the copper used for? And what was the purpose of coating a steel penny with zinc if it wore off so quickly?
Mila P.
[last name deleted for privacy by Editor]
Student - Norwich, Vermont, U.S.A.
2004
A. I appreciate your tenacity for answers, it will serve you well in life.
Copper was used in huge amounts for wiring every piece of rolling, floating, or flying equipment that went to war. The radio was a very new invention then, and millions had to be produced and put into use, along with all that wiring. Also, Small arm shell casings were made of brass, which contains lots of copper, most bullets have a "jacket" of copper on them to keep them from fouling the gun barrel when They are fired.
In WWII there was a shortage of everything. The steel pennies were coated with Zinc to keep them from rusting. It was OK for them not to last long because they were never intended to be permanent anyway.
Don't forget, too, that WWII came shortly after the great depression and life at home did not stop. Factories were being built, and entire cities were being wired for the first time. All that happened with copper and aluminum wiring, so there were several causes for the shortage.

Jeff Watson
- Pearland, Texas
A. Perhaps lesser known is the fact that during WWII nickel (the metal) was in high demand for armor plating and the U.S. mint was ordered to begin striking nickels (the coins) from an alloy containing 35% silver. Minted from mid-1942 thru 1945 some still remain in circulation and are fairly recognizable by their dark color, which is the result of oxidation. The second thing to look for is the large mintmark (P, S, or D) above the dome of Monticello on the reverse. Wartime nickels (the coins) were the only ones to carry such large marks. And if you're still not sure just check that date thingy.
The value of these coins vary greatly depending on their condition, year, and mintmark but most are worth less than their "melt value" ($1.92). However word on the streets says most dealers would at least chuck a couple bucks your way for a decent one. The best bet would be to do some research on the internet before you try to sell.
In my opinion these coins are worth more as a conversation piece than the few dollars you would get selling them.
M.e. Ramey
- Edwardsville, Illinois
March 16, 2011
A. Hey guys!
I'm on a search to find the answer too, but I can help guide you in a specific direction.

My physics teacher sent us on a quest to find out why the American army needed so much copper. The answer has to do with specific bombs that Germany developed against our submarines/navy. Apparently, these bombs detected the iron on our ships and when our ships traveled through the ocean, the bomb would sense the iron, and float and finally hit the ship. This relates to physics because the ship is ferric, or made of iron. When iron moves through a magnetic field voltage is created, which activates the bomb. The US army apparently needed copper to protect against these aquatic attacks. Hope I steered you in a direction.

Also, look for the steel penny! They switched to steel pennies because of shortage of copper! (you guys probably knew that though)

Good Luck!

Greg
Greg S
[last name deleted for privacy by Editor]
- Wilkes-Barre, Pennsylvania, USA
November 14, 2011
A. Copper is mixed with zinc to make brass. Millions of tons were needed for shell casings (artillery casing to small arms ammo casings). The other uses were a small percentage compared to this one use.

Rio Tinto and other big mining companies. The same group in both wars.
shawn corrigan
Citrus Heights, California
---
---
Price of Copper in 1941
"Red Gold of Africa: Copper in Precolonial History and Culture"
by Eugenia W. Herbert
from Abe Books
or

Affil. Link
Your purchases make finishing.com possible
Q. Can anybody help me with the price per pound/metric ton of Copper in 1941? I am trying to calculate back the number of coins that were made of pure copper equivalent to 1570 Pounds Sterling which was the insurance value of the copper involved.
Robin Melhuish
- Kyrenia Cyprus
September 15, 2018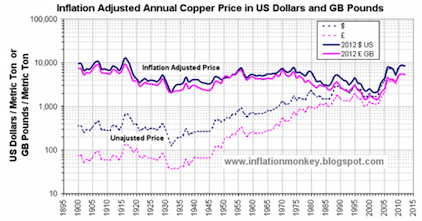 A. Maybe this will help you:
inflationmonkey.blogspot.com/2012/05/copper-price-is-as-expensive-as-it-was.html
M Noack
- Berlin, Germany
---
---
Was Silver Rationed in WWII?
Comment: during WW 2 Copper being extremely scarce, the engineers of the Manhattan project had to use Silver windings for centrifuges to enrich Uranium. The use of Silver is more efficient.
Q. Was there a mandate to keep a stockpile of Silver for war and if so why not copper?
Charles Schmitt.
Herr - Mittelbrunn Germany
October 29, 2018
A. The 5 cent coins in the US contained 35% silver from 1942-1945.
Chris Owen
- Benton, Arkansas, USA