Where the world gathers for
plating, anodizing, & finishing Q&As since 1989
-----
Are all VCIs now considered hazardous chemicals
2004
I have recently seen documentation from OSHA stating that in their opinion all VCI's (volatile corrosion inhibitors) in particular those made by Cortec, should be classified as Hazardous Chemicals. I have also been made aware of the fact that the German military have recently banned their use.
Does anyone have any thoughts on VCI's and have they seen this report?
Alastair Dixon
corrosion protection - London, United Kingdom
---
2004
Alastair,
I put the information on VCIproblems.com and I am the one that pushed OSHA to review VCIs. Think about what VCIs really are. They are chemicals designed to emit into the airspace at ambient pressure and many of these VCIs are combined with solvents. If you use VCIs you are going to breathe them in because in the end, all VCIs go into the air. These VCIs also are designed to coat items with a thin layer, thus, it will get on everything within a short distance of the packaging, whether its on your person, or an item you touch. VCIs are heat active. If you heat VCIs as would happen with a heat sealer or propane torch, the chemicals will volatilize in great volume out of the plastic. Solvents also help transport chemicals through the tissue barrier into the blood.
At certain temperatures, many of these VCI chemicals breakdown into toxic gases. For example, 1H-Benzotriazole will break down into the toxic gases aniline and nitrobenzene at the temperature used by the extruder. This hazardous decomposition is particularly evident at a certain VCI manufacturer which reportedly has had two consecutive QA managers die from liver cancer, and many employees suffering from chronic bronchitis and double pneumonia. I know of other extruders which have had problems as well.
Many VCIs are combined into one product to provide "multi-metal" protection. However, secondary amines and nitrites form carcinogenic nitrosamines. See the German Government report on my website. Any solvent that contains VOCs is considered "toxic" by many countries such as Canada. And I've been told by a Director within REACH, the EU REACH program will include the production and marketing of VCIs in the EU. Consider VCIs as "Pesticides for Metal".
I hope this helps and feel free to contact me.
Randy Dutton
- Washington, US
---
2004
Just out of curiosity, is this the same Randy Dutton that manufactures the shrink-wrap (a product that competes with VCI paper) that is littering our highways and filling our landfills?

Paul Morkovsky
- Shiner, Texas, USA
---
2004
The list of VCI is very long, however data of non-toxicity are small. Nearly 90% of the VCI market is covered by two VCIs namely, Dicyclohexylamine nitrite (DICHAN) and Diethanolamine benzoate (DEAB). However, the use of non-toxic / green inhibitors / environmental safe inhibitors has been growing and gaining popularity. Many of the recent VCIs are non-toxic. Green formulations have become the goal for every inhibitor developing industry. And it must be.
Dr. Danish Jamal
- Pune, Maharashtra, India
---
2004
Yes Paul I am the same person who used to use VCIs until I found many to be hazardous to one's health and to the equipment. We now use a non-chemical emitting anti-corrosive shrinkfilm, which competes with VCI. Undoubtedly some shrinkfilm will get loose onto the highways and be put into landfills, just as does paper. But consider the alternatives of corrosion, equipment failure, or chemical release. Shrinkwrapping helps reduce overall packaging materials; reduces dimensional shipping limitations; increases life expectancy, and has a net effect of reducing pollution by eliminating cleaning chemicals, solvents, and touch up paint, just as your electrocoagulation reduces waste. Let me pose this example. The US Army has shrinkwrapped about 10,000 helicopters since 1988. Not to do so would decrease the life expectancy of the aircraft, raise the safety risk, increase the cost of shipping (either by air or inside cargo). Conservatively, the shrinkwrapping has saved the Army over $1 billion, while costing under $20 million. And why have most of the boat manufacturers been shrinkwrapping their boats for the past two decades? Because they don't need to be cleaned with solvents to get the road grime off upon receipt, and the gel coat doesn't need repair.
Dr. Jamal, while many in the VCI industry focus on non-toxicity, it is the hazardousness, which is much more broad in its definition that the VCI industry needs to consider. Putting chemicals, that cause irritation, sensitation, or other effects, into the air raises potentially serious consequences for workers and these chemicals must be identified to the workers per OSHA. The industry shouldn't hide behind the catchphrase of "green" chemistry.
Randy Dutton
- Montesano, Washington, USA
---
2004
There's a sucker born every minute, and at the minute that we posted your first "question", the sucker apparently was me.
You "now use" shrinkfilm? Or would it be less disingenuous to say you now market shrinkfilm? Everyone is welcome to their opinion so we print everyones's; we printed your "question" in good faith, without comment, not realizing at the time that it was actually a rhetorical question, by a party with a vested interest.
Yes, "green" can be a catchphrase, of course, but that does not mean that "green" volatile corrosion inhibitors are impossible. We all wear and eat volatile organic fragrances every day. We may even take time to smell the roses -- their volatile organics, that is. It is likely that we can find volatiles that are both useful corrosion inhibitors and harmless. Frankly, I must now look at the claims that the existing ones are harmful in a whole new light.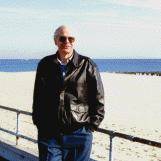 Ted Mooney
, P.E.
Striving to live Aloha
finishing.com - Pine Beach, New Jersey
---
2005
Paul,
Our company invented boat and aircraft shrinkwrapping under two of our divisions names. We've been using shrinkfilm since 1978. We started using VCI shrinkfilm in 1995 and that's when we and our extruder had issues with adverse health reactions. We stopped using VCIs and switched to a non-chemical emitting anti-corrosive shrinkfilm when the US Army Aviation Command said they would not allow VCI to be used on aircraft because of VCIs adverse effect on certain metals and polycarbonate. My answers were directed to the safety of VCIs and were not a marketing pitch.
There are several VCIs used today, and research on each will show most of them to meet the OSHA 1910.1200(c) definition of hazardous. That includes the commonly used sodium nitrite, Benzotriazole, and many of the food preservatives. Food preservatives approved by the FDA have ingestion exposure limits. The FDA does not give blanket approval for exposing workers to airborne preservatives but many VCI companies would lead people to believe that there is no difference in exposure. And even some of the commonly used preservatives are hazardous. For example, BHA and BHT have been found to be carcinogenic chemical promoters. Preservatives inhibit biological growth that s how they work. But research shows BHA and BHT also inhibit the body s ability to deal with other carcinogens. And for years, some of the VCI companies also claim their competitors VCIs formulations as unsafe.
When VCI proponents use the hazardous subcategory toxic, and not the more general hazardous definition, they are trying to deflect the public into believing VCIs are safe. But it is the hazardous chemicals that must be reported on MSDSs.
The Federal Trade Commission Green Guide, located at the website http://www.ftc.gov/bcp/grnrule/guides980427.htm covers the restrictions of environmental marketing of products. Most of the VCI environmental marketing doesn't pass muster. But the biggest problem with VCI marketing is that the customer rarely knows the chemicals with which he is being exposed.
Randy Dutton
- Montesano, Washington, USA
---
2006
Dear All,

To set the record straight VCI's can be green and to MR. Dutton I have correspondence from yourself stating that the intercept will not work in a area such as a damaged bag and that the intercept must be sealed airtight. I challenge you to pass a VIA test or even a basic razor blade test (P.S. These are ASTM listed and very effective). Your product compete's with aluminum foil and besides at its high cost I prefer Aluminum to copper.
Sean Fenwick
- Vanderbijlpark, South Africa
---
September 12, 2008
We operate a small precision Machine Job Shop and our customers need the components to be packaged for rust protection for a time frame of over one year.
In review of materials online we am unable to find any trustful information regarding any environmentally safe temporary coating or VCI products.
We would like to use a product that is earth friendly and handler friendly but will maintain metal products for storage over one year.
If anyone does have a resource and can post it in reply here that would be much appreciated.
Any suggestions you folks in the field have would be great.
Thanks, Diane and Dave
Diane Townsend
- Ashland, NH, USA
---
October 14, 2008
Diane, there are multiple ways to protect equipment. VCIs and Intercept are both active measures. One uses chemicals to interfere with corrosion, the other cleanses the air of contaminants. As for comparing the two methods, I recommend you ask each provider exactly what chemicals your equipment and personnel will be exposed to. Don't accept blank MSDSs or such words as "Trade Secret". OSHA gives you the right to know. Then ask to see test results for like equipment. Ask to see their environmental awards/certificates. There is an answer out there for you.
Randy Dutton
- Montesano, Washington, USA