Where the world gathers for
plating, anodizing, & finishing Q&As since 1989
-----
Removing lacquer sealer from stamped concrete patio?
An ongoing discussion from 2004 through 2020
2004
Q. I want to remove old sealer from my stamped embossed concrete patio. The patio is 5 years old and has been sealed several times. Now the sealer has turned white. The sealer is Dustone Clear Lacquer Sealer. I have tried paint thinner, acetone to no avail. Today I put on Kleanstrip KS-3 premium stripper. That did take some of it off but it left it whiter than before. The concrete is brown. I'm tempted to paint the patio. That seems easier than removing the sealer which I think is on for life. My questions are:
1. Has anyone had any luck removing this type of sealer from concrete?
2. Did anyone paint over the concrete and how does it look?
Thanks,
Frank Wiker
CPI - Manteno, Illinois
---
2006
A. Try using lacquer sealer stripper from Glaze N Seal. We use their sealer and never have the efflorescence problem. Also Xylol/Xylene [affil link] is nice for clean up and dilution. Some sealer manufactures also sell a tinted sealer. When it comes to sealer you get what you pay for. Don't be cheap. I've been using Glaze N Seal for years and never a problem.
It costs a little more but worth it.
David Lee
Concrete - Sparks, Nevada
---
2006
Q. I also have a stamped colored patio, But I used a saline sealer called Weather Worker S40(J-29) and following the contractor's specific instructions, sealed it twice a year. After the fall application in the second year, my patio turned white. The sealer manufacturer said I had saturated the patio and that I should have applied only every 3 to 5 years. I tried a product called Dicone NC-9, but it didn't work very good. The white film came back even worse. Can anyone give me some suggestions or advise?
John Michael
- Springfield, Ohio
---
2007
Q. We just had a concrete slab poured for outdoor patio that was powder colored and stamped. The contractor came out this past weekend and applied sealer and it came out milky white in several large areas of the patio.
Will this disappear over time?
If not, how can it be fixed without damaging the colored concrete?
If nothing can be done, what recourse do I have legally as a consumer?
Please help!
Alan Wilhite
- Lakewood, California
---
A. 2007
To take off your sealer use a sandblaster it will peel it right off.
Anthony Burkholder
- Shannon, Illinois
---
2007
Q. Will sandblasting off sealer on stamped integrally colored concrete affect the look, color, texture of the concrete? is that the best way to remove old sealer?
Lisa Montoya
- Lake Forest, California
---
April 19, 2009
Q. Last year I painted my concrete patio and sealed it with the sealer recommended by my local store. However the rains easily penetrated the sealer and the paint underneath blistered and peeled. I have gotten the old paint off, applied a stain this time instead of the paint and am now looking for a good sealer that can be applied over the paint that will keep the rain from ruining it again. Most of the sealers I look at indicate that they should not be used over paint.
Tom English
buyer - Oceanside, California
---
July 18, 2009
Q. I have used Glaze N Seal on my colored concrete pavers on my patio for 19 years. I have always been happy with the results.The last two times I had a problem with it turning white. Now I need to strip off all the layers of lacquer sealer. It's a large area, 600 sq. ft. What is the best way for a home owner to do this and what stripper should I use. Or is this a job for the professionals?
Jane welther
- Los Angeles, California
---
May 6, 2010
A. Sandblasting: MUST be done by a professional otherwise it will damage the stamped surface.

Xylol/Xylene [affil link] can be used to remove the sealer.
best when a sheet is laid down on the area and saturated, let dry then peeled off.

Milky sealer: Means there was excess moisture in the concrete when the sealer was applied and will NOT go away.

Hope this helps.
Tyler Wood
concrete - Ottawa, Ontario, Canada
---
July 14, 2010
A. I have a stamped colored concrete patio (dark brown) and sealed it several years running with expensive resin type clear sealers. The last two years it has given me the milky white and patchy look many of you describe. I have talked to a lot of pros and gotten a lot of shrugs but one guy recommended Toluene (Xylene) so I'm currently trying that. I've sprayed about half my patio and it looks good so far with the original color coming back. I hold my breath and spray small areas at a time because I'm worried about inhaling the chemical. Meanwhile my cheap garden sprayer stopped pumping and I think the Toluene may have broken down the O ring in the pump. Anyway I think Toluene is going to do the trick. I'm afraid to put sealer back down now.
Fred Huggins
- Jonesboro, Arkansas
---
August 8, 2010
A. The contractor put the sealer on my stamped concrete patio before letting it dry and it bubbled up and turned white. A friend pressure washed it and put sealer on again. I have never been happy with it. We got a soygel cleaner from the contractor and used a pressure washer. This turned it sticky and black. We have used three gallons of stripper/cleaner at $81.23 a gallon. Yesterday we picked up Strip Eze for $23 a gallon. Use a stiff brush, not metal, and work it in and pressure wash it off and it looks beautiful. It takes a lot of time, but I will finally have the patio I wanted. We will put a clear diamond sealer on it when finished and dry.
Lora Pine
- Pendleton Oregon
---
August 25, 2010
A. PLEASE PEOPLE do a little homework before you choose a sealer for your concrete. Concrete takes 28 days to fully cure! Most sealers, when applied before a full cure, trap moisture inside the concrete and will become white and peel! Don't let your contractors apply a sealer before 28 days unless it is specifically designed to be applied to curing concrete, and even then I would be careful. As you can read from above, a little wait is much better that the alternative!
Jesse Florquist
concrete artisan - Casper, Wyoming
---
September 13, 2011
Q. Has anyone tried Muriatic Acid [affil link]?
Kevin kovacs
- Edmonton Alberta Canada
---
April 20, 2012
A. MURIATIC ACID WILL NOT HELP ON A CONCRETE SEALED STAINED PATIO. I TRIED USING IT FULL STRENGTH.
RICHARD RAYCHER
- PARMA OHIO
---
April 18, 2015
A. Hi, I have experienced the same problem of sealer turning white. In general I have this occur with water base sealers "Concrete Wet Look". I have not experienced this when using an oil base sealer for the first 10 years of sealing the concrete. Having used water base for 3 or 4 years now my concrete deck is far from the original color and I am now peeling the sealer layers off with a pressure washer one centimeter at a time.
Tim Van Egmond
- Calgary, Alberta
---
---
June 10, 2015
Q. I'm considering painting "Surface Giant" over my stamped concrete. My patio has turned white and a milky color. Before painting I was going to use a high pressure sprayer to clean it. The salesman for Surface Giant said it should not be a problem painting over after that. Does anyone know if this will take care of my problem or am I wasting my money. Will the paint last or will it also go bad? Any help will be appreciated.
Ron Coppola
- Fresno, Calif
---
July 2015




Hi Ron. We try to avoid testimonials to a particular brand because it leads to spam and postings by salespeople posing as satisfied customers. And if we post an anti-testimonial, we sometimes hear from the vendor that we need to prove the validity of the complaints, which we can't do -- with the result that when a brand name is mentioned, the comments tend toward unrealistically favorable :-(

But to the general question, I don't think I'd expect chemical incompatibilities between an old topping and a new, but see the posting below from Tanya Schifone. Whatever doesn't come off with a pressure washer probably has sufficient adhesion that the new coating will stick pretty well. The vendor's rep told you it will work, and you have no particular alternative -- so it sounds promising enough to try :-)

Regards,




Ted Mooney

, P.E.




Striving to live Aloha




finishing.com - Pine Beach, New Jersey





---
---
June 8, 2015
Q. I need to remove the sealer and maybe stain from my stamped concrete patio. I've been told that by using "Soda Blasting" that this would remove it all. Can someone tell me if I can do this and how it's done?
Angel Feliciano
Home owner - Northampton, Pennsylvania USA
---
July 13, 2015
A. I have no way to know how deep the stain is - it may be all the way through; nor how thick the coating is, but -

If they are both just on the surface, then blasting with dry soda, frozen CO2, fine sand, plastic media or walnut shells, or any other abrasive media will work.

But it's not a process you can do yourself.

I'd ask the person who installed it.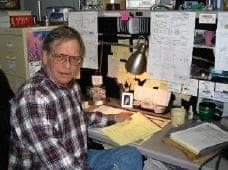 Jeffrey Holmes, CEF
Spartanburg, South Carolina
---
October 2, 2015
A. Home Depot has a premium coatings remover that works. Xylol/Xylene [affil link] and a pressure washer (heated) also work.

As an alternative you can put a new solvent based acrylic over what you have down. Solvents can recoat solvents; water recoat water. We have several acrylics that can be used to reseal concrete.
Tanya Schifone
- Nashua, New Hampshire
---
---
Problems Sealing Acid Stained Concrete
November 1, 2015
Q. I recently acid stained my stamped concrete. I waited about 90 days to make sure it was cured. I would like to seal it and was told the best sealer would be Glaze and Seal. I plan to spray it with a low pressure sprayer. I am concerned because I brushed on the glaze n seal in a corner with a brush and noticed small bubbles that eventually dried up to what tiny specks. I'm hesitant to apply it now because I am fearful it will leave a bunch of bubbles or blisters. The weather is not hot nor humid here. I would say it is about 60 °F outside.

Any advice will be appreciated.
Thank you.
Jesus Alvarez
HOBBYIST - Vallejo California
---
---
Improper treatment of concrete pavers
April 16, 2019
Q. A worker used an electric rotating machine that had a large circular head to clean my beige concrete pavers. This machine left circular marks and changed some of the beige color to gray. The patio looks terrible. The pavers were installed a year and a half ago. What can be done to restore the original look of the pavers?
Carol Taylor
Homemaker - Fairfax,Station, Virginia, USA
---
May 2019
A. Hi Carol. You'd probably like an easy and highly permanent answer but I doubt that there is one. What I'd probably do is paint them with an exterior paint made for the purpose (maybe a garage floor coating if there's an affordable one), but with a sand grit/texture so people don't slip on wet pavers. Make sure it's a UV-resistant coating though, because the sun will quickly bleach it if not.


(Two Stop Signs: one probably UV-resistant and the other not. No, this isn't an old yellow & black sign, it's a formerly red & white one)
Regards,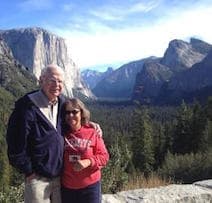 Ted Mooney
, P.E. RET
Striving to live Aloha
finishing.com - Pine Beach, New Jersey
---
---
Sealed concrete is now looking white
June 3, 2020
Q. The person that did Stamped Concrete floor for me, polished it after two days. Now the floor is looking whitish. How can this be corrected. He mixed his sealer with Xylol/Xylene [affil link] and even tinted the color while polishing it. Kindly advise.
Uchechukwu Oji
- Lagos City, Lagos State Nigeria
---
June 2020
A. Hi Uchechukwu. Uh oh, that whiteness sounds like it could be an oil-and-water emulsion from mixing incompatible liquids. Has it gotten better or worse with time?

Regards,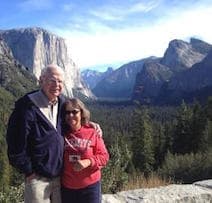 Ted Mooney
, P.E. RET
Striving to live Aloha
finishing.com - Pine Beach, New Jersey