Where the world gathers for
plating, anodizing, & finishing Q&As since 1989
-----
Zn vs. Mn Phosphatization
2004
Q. Hi, can anyone tell me the comparison of Zinc vs. Iron vs. Mn Phosphating -- plus which phosphating is better and what are their applications on the metals and non-metals. Anxiously Waiting.
Muhammad Asif
Pakistan Ordnance Factories - Wah Cantt, Punjab, Pakistan
---
2004
A. Mr Asif,
For someone to answer your question he has to go a long way. But in short, zinc and iron phosphate is often used for better corrosion protection and good bonding of top coating.
Mn phosphate is used for lubrication purpose usually in bearing and similar accessories.
The principle metal they are used on is mild steel.
Qutub Saify
- Ajman, UAE
---
2004
A. Mr. Saify has given a good short answer. I would add that Iron phosphate is easiest and cheapest to apply, and zinc phosphate is more expensive and more capable -- with both used as pretreatments before painting and powder coating. Detailed investigation can be found in R. Rausch's ""Phosphating of Metals" [affil link on Amazon, ... on AbeBooks -->]" or in Samuel Spring's "Preparation of Metal for Painting" [affil link on Amazon]. Good luck.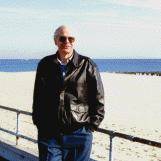 Ted Mooney
, P.E.
Striving to live Aloha
finishing.com - Pine Beach, New Jersey
---
2004
Q. Well thanks for the brief differences but in fact I asked about differences relevant to their processes. Moreover, can anyone can tell me the formulation of Mn Phosphating Process?
Muhammad Asif
[returning]
Pakistan Ordnance Factories, Wah Cantt - Wah Cantt, Punjab, Pakistan
---
2004
A. You received a brief description, Muhammed, plus the names of two books that have the complete answers. I don't know how to answer your original question to your full satisfaction, in a posting of reasonable length rather than book length, but maybe this will help...
Iron phosphating is simplest and cheapest usually only requiring a one-step cleaning-plus-phosphating step and two rinses; it's sometimes called the 3-step process; it's only applicable to steel parts.
Zinc phosphating is more expensive and thicker, requiring separate cleaning and phosphatizing steps, but resulting in a heavier and better paint base, sometimes called the 7-step process. It is also applicable to galvanized parts, and can be used on aluminum parts. But there are many variations like tri-cationic zinc phosphating.
Manganese phosphate is usually oiled rather than painted; often engine and machine parts will be manganese phosphated for a measure of dry lubricity during the break-in period before oil can lubricate them.
Apologies, but actual formulations must be obtained from books, patents, or published articles. In much of the world, these formulations are considered closely-guarded proprietary trade secrets. Considering the anonymity of the internet, there is unfortunately no practical way for us to know the legitimacy of a poster's knowledge of this subject so we usually cannot post formulations for fear of abetting the theft of trade secrets. That's why they must come from some non-anonymous source, not an internet posting. Sorry.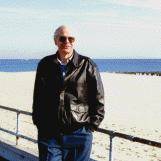 Ted Mooney
, P.E.
Striving to live Aloha
finishing.com - Pine Beach, New Jersey
---
---
2005
Q. I am searching for zinc phosphate coating on metallic surfaces but there is little research. Thus I want some reference book or site names if it is possible. Thank you for helping.
Umit Kurtka
- Turkey
---
"Electrolytic and Chemical Conversion Coatings"
by Biestek & Weber
from Abe Books
or

Affil. Link
Your purchases make finishing.com possible
A. Hi Umit. We appended your inquiry to a thread where we have mentioned two books. A third is Freeman's "Phosphating & Metal Pretreatment" [affil link on Amazon], and an excellent fourth one is "Conversion Coatings" by Biestek & Weber.
You can probably do a free patent search for zinc phosphating that will be helpful, and maybe a scholar.google.com one. And you might contact "Metal Finishing Information Service" in England (www.surfacequery.com), as they can do a search through their database of metal finishing technical literature for you. Good luck.
Regards,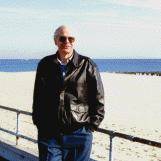 Ted Mooney
, P.E.
Striving to live Aloha
finishing.com - Pine Beach, New Jersey
---
---
2007
Q. I would like to know which phosphate is recommended for fluoropolymer powder coating. The aim is to obtain a surface resistant to oil&gas / offshore industry conditions with a special point towards corrosion protection.
M. Borys
plating shop employee - Kvistgard, Denmark
---
February 10, 2008
A. Good Day
The normal polyester powder can use Iron Phosphating or Zinc Phosphating but with special applications we should go to Manganese Phosphating because this type gives you the target you need.
Yasser Metwalli Osman
Senior chemist - U.A.E, Ajman
---
February 5, 2012
Q. Can you guide me what type of phosphate costing is recommended/better ----- manganese base or zinc base
baldev singh
- India
---
February 6, 2012
A. Hi, Baldev.
A short but simplistic answer is that zinc phosphate is a pretreatment for components that will be painted or powder coated, and manganese phosphate is an oil-retentive final coating normally used for lubricated components such as internal engine parts.
But we live in technologically competent times, so as soon as someone says that either zinc or manganese is better for this or for that, then new hybrid formulations spring up that try to counter any such argument :-)
Regards,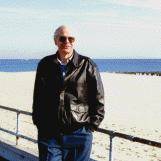 Ted Mooney
, P.E.
Striving to live Aloha
finishing.com - Pine Beach, New Jersey
---
---
Phosphate for deep drawing
January 24, 2017
Q. Hi
My name is Hamid. I want to make phosphate for deep drawing. How can I make it. Thank you for everything.
Best regard
Hamid K
Deep drawing - Iran
---
January 2017
A. Hi Hamid. I think people would like to help, but there are two issues ...
First, in the West, no shop formulates their own phosphates; they buy them from companies who have done the R&D over a course of decades. This means very few people know the formulations and for those who do, keeping food on their own table requires that they sell the formulated product and retain their knowledge to themself. We can't print stuff on this site that might be trade secret, finding ourselves crowd-sourcing industrial espionage; we can only print links to published literature on the subject. Please try to locate some books on phosphating if you don't have any.
Secondly, this is a terribly broad subject. When a friend of mine passed away he left me a half dozen cardboard file boxes crammed full of old patents on phosphating processes. Times changed and I threw them away because this stuff is all available for free on the internet these days. Please go to any patent site, including
patft.uspto.gov/netahtml/PTO/search-bool.html or https://patents.google.com
and search for phosphating formulations and you should easily find dozens. Best of luck!
Regards,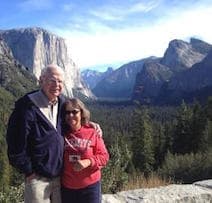 Ted Mooney
, P.E. RET
Striving to live Aloha
finishing.com - Pine Beach, New Jersey
---
December 27, 2017
A. For far better wet paint, powder coating, rubber to metal adhesive application, adhesion, and corrosion resistance a 7-stage microcrystaline Zinc Phosphating process is it.
It is not the heavy phos, similar to the Mn phosphate good for holding part and oil lubricity -- however, it has many disadvantages for coating applications.

Sometimes the US govt is fooled; however, the specs I have seen for all coatings is Zinc Phosphating.
Mike Robertson
, President
Trison Coatings Inc. - Lewisburg, Tennessee
---
---
February 1, 2020
Q. What cost effective finish would you recommend for a black steel machine screw?

From what I can tell some type of phosphate finish would be the next step up from black oxide. I have read a number of articles but get lost with all the types of phosphate finishes. Zinc Phosphate, Manganese Phosphate, Black Phosphate, Phosphate & Oil and the list goes on. I would greatly appreciate any feedback about which finish would be best.

I need to purchase 4.8 grade carbon steel machine screws with 8-32 threads. I have purchased these screws in the past with black oxide finish. I am now looking to purchase a large quantity and would like better corrosion resist finish. The screws will be sold to the pubic and will be used on bags or belts. The screws will be exposed to some body sweat and outdoor elements but not permanently used outdoors. I may need to store the screws for 12-18 months before they are sold. I need the screws to aesthetically look good when they are sold and not have a problem with the finish.

Looking forward to hearing everyone's input.
Randall Darby
- Chicago, Illinois
---
February 2020
A. Hi Randall. We appended your letter to one which already addresses the question. Zinc phosphate is a premium pretreatment for subsequent painting or powder coating. Manganese phosphate is intended for parts that will hold oil -- it's a great coating for internal engine parts, and helps parts break in.
But neither is really designed to be used as a permanent final finish. I think zinc plating with black chromate will prove more satisfactory. Good luck.
Regards,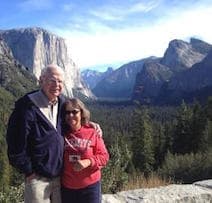 Ted Mooney
, P.E. RET
Striving to live Aloha
finishing.com - Pine Beach, New Jersey
---
February 2, 2020




Q. Mr. Mooney,

Thank you for your feedback. I greatly appreciate it.

I was trying to stay way from black zinc because on another project I found that the black chromate did not cover the silver zinc very well. Since these are only screws we can probably get by with black zinc even if the black chromate does not cover well. Thanks again for your input.



Randall Darby




- Chicago, Illinois






---

February 2020

A. Hi again Randall. Poor coverage is evidence of improper plating rather than a weakness in the general technology of zinc plating and black chromating. Black zinc or, even better, black zinc-iron plating should be fine. Good luck.

Regards,

Ted Mooney

, P.E. RET

Striving to live Aloha

finishing.com - Pine Beach, New Jersey
---
June 15, 2020
A. When you mention "silver" zinc I think you are referring to a brighter deposit which is typically plated out of an acid electrolyte. Due to the nature of that electrolyte it takes large volumes of organic brighteners to get a satisfactory deposit when compared to alkaline zinc deposits. The end result is a bright part, but it does not accept the passivate (clack chromate) easily. Unsatisfactory coloring could be due to low zinc thickness (lower than .0003"), too low a passivate temp, too low a passivate concentration, improper activation of zinc layer prior to passivate or improper pH of the passivate.
i brown
- Cleveland, Ohio, US