topic 31850
Plating S.S. without a Woods Nickel Strike
A discussion started in 2004 but continuing through 2018
(2004)
Q. What I was wondering,is there a way to plate stainless steel without a woods nickel strike. I have heard that someone is doing this process without the woods nickel strike and was just curious to know if anyone has heard of this or is it even possible?
Brian Gaylets
- Scranton, Pennsylvania, U.S.A.
---
(2004)
A. Sulfamate nickel strike has been used with some success on certain types of SS (250 g/L Ni sulfamate, 20 g/L sulfamic acid, 30 g/L boric acid, 10 g/L Hydrochloric acid, room temp, 10-50 Amps/sq. foot, pH-1, 1-2 minutes). The higher grades (300 series or higher) are very difficult to plate if not struck with an all chloride bath such as the Woods formulation. An interesting exception (for localized plating only) would be the acid nickel formulations used for brush plating. They contain no chlorides and are very effective for activating SS.
Guillermo Marrufo
Monterrey, NL, Mexico
---
(2004)
A. How about vacuum coating? Either PVD or CVD, with the correct vacuum cleaning technology will work.

Trevor Crichton
R&D practical scientist
Chesham, Bucks, UK
---
(2004)
A. We plate SST with sulfamate Nickel all the time. We do not use a strike at all. We clean activate and plate.
Guy P.Boucher
- Wells Maine
---
(2004)
Q. Guy, how do you clean and activate your stainless steel to obtain good adhesion? Can you give details please, because I have never had any reproducible success with conventional systems.

Trevor Crichton
R&D practical scientist
Chesham, Bucks, UK
---
(2004)

A. We routinely coat SS base metals by means of Physical Vapor Deposition (PVD). Anything from pure metals such as chrome, to compounds such as TiN or CrN, so it's a realistic alternative for your parts.

Joe Kubinski




PVD equipment supplier - Woonsocket, Rhode Island, USA





---

(2004)

? I have worked for two companies that were certified for Pratt & Whitney plating. I have been out of PWA plating for a while, but PWA required a strike for all SS when I was active. Are you in conformance with PWA SPOP's? Also, you do not say what your adhesion test is and do you consistently pass it.

James Watts




- Navarre, Florida





---

(2004)

A. I do a lot of stainless steel auto trim. It is usually kind of crappy so I sand it with 80 grit on a D.A. Then up to 120 and finish with 220.

Scrub well in a 1/4:1 sulfuric/water bath and then into my nickel strike bath. (High sulfate nickel strike) Or, if you have cyanide it will do the job.

After a 10 min strike in the nickel strike, rinse and into the copper for a hour.

The rest is just sand, buff, clean, nickel, chrome.

Tom H

[last name deleted for privacy by Editor]




- Peoria, Arizona, USA




---
(2004)
A. Depends on which alloy you're talking about, but many can be plated with nickel following one to three minute activation in 50% HCl. Rinse and transfer quickly to nickel bath.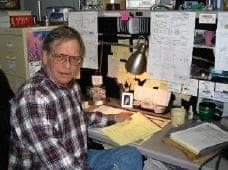 Jeffrey Holmes, CEF
Spartanburg,
South Carolina
---
(2004)
? Jeffrey-
What alloy and will a non struck part pass a bend test?
James Watts
- Navarre, Florida
---
(2004)
A. HCl activation will work on the 4XX series as well as the PH grades, 17-4, etc. Yes it will pass bend and all other conventional adhesion tests. It's iffy on the 3XX series. For reasons I don't understand, the HCl has to be fairly fresh. Old HCl doesn't work.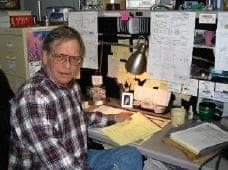 Jeffrey Holmes, CEF
Spartanburg,
South Carolina
---
---
(2004)
Q. This thread has struck a real chord with me, so please excuse me in advance for being longwinded.
I've been trying to develop a process to plate nickel and then gold over small (in the neighborhood of .4 sq inches surface area per piece), intricately shaped components for over a year now. I'm using a barrel plating process which likely increases the challenge, but I've tried 3 or 4 different processes in 30 or so configurations, and I've yet to find one that passes a crush test to the required standards.
The basis material is 303 stainless steel, and on my most successful trials I get 2-3% adhesion failure in crevices and at edges. Failures usually occur in the areas of highest stress after crush, which should really come as no surprise. I know that it is possible to do better, because we've had a vendor plate the same components, and they've passed the test every time.
The first process I looked at was an HCl activate followed by a Wood's Ni strike. As mentioned above, I've seen that after 2 or 3 uses, the steel no longer gases and the HCl must be replaced. But even with fresh, undiluted HCl, I see failures. I've tried running reverse current through the parts while in the HCl, and that failed as well.
I next explored a reverse current activate in 60% sulfuric, followed by a strike in a sulfuric/low conc NiCl bath. Failures there as well.
Most recently, I've looked into an extremely low conc. copper strike mentioned in a gold plating text. I used the same sulfuric activate as above followed by a strike in an HCl / .3 g/l Cu sulfate-pentahydrate bath. I actually managed to get 100% adhesion on my first trial here, but visually the parts finished very ugly, and follow-up trials soon began to exhibit adhesion failures.
Before beginning the activate, I clean the steel in a hot alkaline soak cleaner. After activate the parts get 50-100 micro-inches of nickel in a brightener free nickel sulfamate bath (pH 4.0), and then 50-100 micro-inches of gold in an acid PGC bath. In all cases I try to minimize the time between activate and strike, and if the acid is the same between the two I do not rinse at all. I've also tried going into the Ni plate bath at extreme current density and then slowly dropping it back to my operating current density. (8ASF) I've tried lot sizes as small as 1/10 of a square foot, and as large as half a square foot and have seen no appreciable difference.
Can anybody see what I'm doing wrong? Recommend a process that I haven't tried or a change to a process I have? I'm beginning to wonder if our vendor isn't using some sort of voodoo magic.
Thanks for the help,
-Ray
Raymond Brown
- New Hanover, Pennsylvania, USA
---
(2004)
A. Ray, Based on all of the stuff that you have tried, I do not think that you are getting your parts clean in your soak cleaner. Get with your vendor and try an electrocleaner.
Second, It sounds like the part has cups. If so, it requires better rinsing between the caustic and the acid etch. Third, have the parts been heat treated in any form in an air oven? If so, try an cleaning cycle before going to the oven. You might be baking "stuff" onto the metal, making it difficult to clean. Fourth, have these parts been buffed? If so they will require a cleaning cycle specific to the buffing material. 50% HCl should have little problem activating 303 SS.
I would use a generic Woods Strike that is high in acid and low in nickel. Just seems to work better and puts on a very thin coating, so less stress in that coat. I like about 80 ASF.
Go into the nickel sulfamate "hot" at about half the final voltage. come up to full voltage (amperage) in about a minute. You should not have any problems.
James Watts
- Navarre, Florida
---
A. Hi. Dini's quirky "Electrodeposition" has an 'Adhesion' chapter with quite a bit of detailed data on adhesion strengths of Wood's Nickel Strikes applied under slightly different conditions. Like other plating processes, just because we're doing it doesn't mean we're doing it optimally; some small variations can be the difference between fairly good adhesion and startling adhesion.
Regards,
Ted Mooney, P.E.
finishing.com
Pine Beach, New Jersey
---
(2004)
A. Brian
In Pratt North Berwick. We run to (POP's) Process Operation Procedures. Our POP 140 allows us to Nickel plate SST. Depending on which alloy it is we REF. Ams 2403-2424.
1. Electrolytically clean using Alkali solution. Tank temp. 130 °F ±10. Cycle Time: 4 ±1 Minutes. At 25-65 Amps/Sq. Foot. Have current anodic at end of your 10 sec. periodic reverse cycle. Rinse parts in clean DI water.
2. Immerse parts in a 50% Hydrochloric acid solution at room temperature for 45-60 seconds after gassing starts for 30-60 seconds.
3. Pressure Rinse parts thoroughly to loosen smut in DI water.
4. Transfer quickly and immerse to the nickel bath.
Guy Boucher
aerospace - North Berwick, Maine, USA
---
(2004)
Thanks for the reply, James. You've mentioned some interesting things.
Our parts are not baked in any fashion, and do not see a buffing process, but I will certainly explore more extensive pre-cleaning.
Is the deposit put down by a Wood's Ni strike highly stressed? It seems that adhesion on all of our substrates is highly sensitive to stressed nickel deposits. I see major failures even on copper substrates when I add just a small amounts of brightener to the nickel bath. My deposit is not that thick (75 microinches or so), so I've never really been able to explain that phenomenon.
Is the temperature of the Wood's nickel a factor? I've never tried heating the bath, even though most production nickel baths run warm to hot...
I'll do some more experiments over the next day or two and see what kind of results I get.
Thanks again,
Raymond Brown
- New Hanover, Pennsylvania, USA
---
(2004)

A Woods nickel strike has a very high internal stress. That is one reason to only put enough on to get a uniform coating. At one shop we used 300 amp minutes per Sq Ft. Room temp is the proper temp, 70F +/.

The anode material needs to be rolled depolarized. Electrolytic nickel would be OK, but not SD or RD rounds / crowns / pellets.

James Watts




- Navarre, Florida





---

(2004)

Like someone had mentioned above, try an electrocleaner on your parts. I am not familiar at all with gold plating, but for what we do we run our soak cleaner at 180 degrees, with a 10% makeup. Also another good point is when we make up our cathodic acid (I forget the percentages) we beef it up with 25# of ammonium bi-sulfate (something new we are trying); we have found that this is working great for us in plating Ni over stainless steel!

Brian C. Gaylets




- Scranton, Pennsylvania, U.S.A.




---
---
April 23, 2018
Q. We are currently investigating different methods to activate 303 Stainless Steel. On this thread you indicated you use the Ammonium bio-sulfide method. For the 25 lb makeup, how many gallons is your tank, temp, how many ASF or volts and how many minutes? What is the cathodic acid chemistry and if you have makeup? You indicate that you add the ammonium bio-sulfide with the cathodic acid?
Mark
Mark Williams
Foresight Finishing LLC
- Tempe, Arizona


This public forum has 60,000 threads. If you have a question in mind which seems off topic to this thread, you might prefer to Search the Site