Where the world gathers for
plating, anodizing, & finishing Q&As since 1989
-----
Waste Treatment Problems
2004
Ok here is my situation...In our waste treatment room we have Cn (stage1) & Cn(stage2), equalization,pre-treat, neutral, flock, clarifier and final. Our "big 3" that we check for is Cn, Cu, and Ni . We use metered pumps to pump alum. sulfate and calcium chloride into our pre-treat, to treat the Ni & Cu . This is starting to get old dumping bags into a crock and not to mention it's getting expensive also. We run the calcium at 1500 ml per minute and the alum. at 500 ml per minute (3 to 1 ratio). I was wondering if there is anything out there that works better,we have tried some other products from some of our vendors but they were kind of useless. Any help that anyone could give or any ideas for my dilemna would be greatly appreciated.
Brian Gaylets
lock mfgr. - Scranton, PA, U.S.A.
---
2004
You need to start with the chemistry, and apparently you have done that. We could suggest investigating ferric chloride or some other coagulant/coprecipitant, but if you have fond that a 3:1 ratio of calcium chloride to alum is best, it's best.
Once you are sure of the chemistry, then you can consider the mechanics of delivering it. Aluminum sulphate could be ordered as a liquid, by the tank truck, and stored if you wish. You can probably get it free through a waste recycling program. Calcium chloride can be delivered as a powder in tankers, and a bulk feeder setup could be employed, but this might be overkill.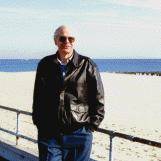 Ted Mooney
, P.E.
Striving to live Aloha
finishing.com - Pine Beach, New Jersey
---
2004
Your present practices probably generate a lot more sludge as well as the labor to make up the inorganic coagulants that you are using.
No one can say with certainty that a specific treatment will work on your wastewater without testing. You will need to do a bench top treatability study, usually referred to as "jar testing" to determine if a simpler treatment protocol will work for you.
Lyle Kirman
consultant - Cleveland Heights, Ohio
---
2004
You would not believe the amount of sludge that we generate throughout our clarifier, we try to empty it down (7500 gallons) at least once a year and clean out all the clacium buildup, even though we should do it way more than that. Even our neutral in the front of the clarifier gets the calcium buildup very bad. Another thing is, Making up these tanks with 50lb. bags is getting very old if ya know where I'm coming from with that! Thanks for all your help to everyone that gave me some feedback!
Brian Gaylets
lock mfgr. - Scranton, Pennsylvania, U.S.A.
---
2004
Wow! Thats a lot of stuff going into your waste stream! A couple of things that you might find helpful would be to look at the use of non-calcium based chemistry that will have a positive impact on the coagulation of the waste streams. A mid-range polyamine can do as effective of a job of pulling together the solids as a heavy dose of calcium or alum does, and it will make quite a bit less sludge thatn that too. Also, depending on the metals levels that you have in the waste stream, alternate presipitation chemistries can be used to further reduce the metals levels and also the sludge.

Tom Baker
wastewater treatment specialist - Warminster, Pennsylvania
---
2004
Thanks for the feedback. We run what we call the "Big 3" in our waste room and that consist of Ni-Cu & Cn our numbers are actually not bad at all our Ni generally runs in the area of .025ppm the copper runs in the area of .015ppm and the Cn in the area of .005ppm give or take a few on all three but definitely in that general area. That is our biggest problem is all the sludge buildup..
Thanks!
Brian Gaylets
lock mfgr. - Scranton, Pennsylvania, U.S.A.
---
2004
Ted if you will could you elaborate a little bit more about getting the alum. sulfate for free through a waste recycling program. We get a fairly good price on our alum. sulfate (powder form) we get it for $0.18 lb. it is very inexpensive but any amount of $$ we could save it well worth it! I called our local Waste Managment office and they were not very familiar with this at all? Maybe I am directing my call in the wrong direction, Maybe you could send me in the right direction!
Thank Alot
Brian Gaylets
lock mfgr. - Scranton, Pennsylvania, U.S.A.
---
2004
You can raise something in a search engine with "Northeast Industrial Waste Exchange", Brian. This was a much touted public service some years ago that collected wastes from firms if another firm could use them. Their grant money may have run out though. A few such waste exhanges may still exist, I think. I know that alum is a common waste product in some industries like paper making, and NIWE was looking for plating shops to take it as a wastewater treatment reagent--but it's probably not worth the regulatory hassle if your local waste management office isn't promoting it, and apparently they're not.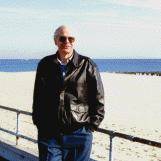 Ted Mooney
, P.E.
Striving to live Aloha
finishing.com - Pine Beach, New Jersey