Where the world gathers for
plating, anodizing, & finishing Q&As since 1989
-----
Aerospace substrate materials advances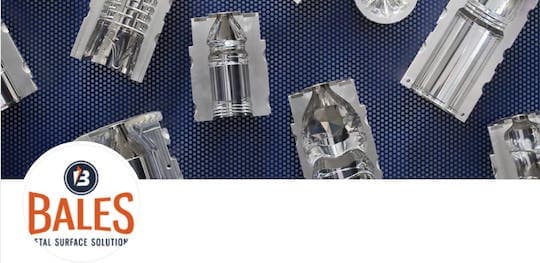 2004
I am looking for an electro-resistive conductive resin that yields capabilities of sustaining temperatures of below -430° F, and up to 3000° F, while maintaining integrity of conductivity. Rapid changes within atmospheric conditions are probable, also bondability to multiple substrate materials should be considered. Electrical applications that are available are AC 24 volts, 100 amps and DC 120 volts, 30 amps. The electro-resistive conductive resin application will need to be 3-5 microns thick 10-20 microns wide and run the length of 2 linear foot between redundancy applications. The goal is to maintain a constant temperature greater than 32° F, at all times while being in a rapidly declining exposure. Even though maintaining an above 32 deg fh. requirement is necessary, external exposures to 3000° F. are purely external integrity considerations and not a value of accomplished expectations along the electro-resistive resins performance. The project involves deep space exploration, exiting and re-entry compromises related to inclement conditions. Anyone having knowledge is these areas of sciences, chemistry, metallurgy and microfractology are more than welcome to make comments or suggestions. Please feel free to contact me for additional information.
Thank you.
David Young
Weather Planner International, Ltd. - Columbus, Ohio
---
2004
David,
I have looked at your posting and I am very interested in the abstract nature of your intended application intentions. From what I have read, your qualities seem to facilitate equal values of electro-resistive qualities relative to reduced electrical fields of electrical conductance and thermal variations succeeding emissions of thermally enhanced values. In a nut shell, I perceive that you are trying to gain minimal exposures of chemically enhanced cohesive qualities of electro-resistive applications that produce efficient results of thermally anticipated results to the above freezing qualities, within unanticipated obstacles of influences, yet have qualities of conductivity producing thermally producing expectations to ward continued thermally minded successions. I see a possibility of gaining ground if you look forward towards an electro-resistive conductive resin that yields qualities of not only electrical stimulation and continuity but thermally enhanced emittance sustaining levels of expectations to the degree that you are looking into. There are several anticipated atomic values of resin composites that you could look into that I would like to discuss with you. I am probably reading into this more than necessary, yet I see a possible resolve to your posting. The capabilities of succession within the temperature variations that you have disclosed are very unique, more information will need to be disclosed to assist further.
Respectfully,
Renee L. Young, Ph.D.
Countermeasures International, Corp. - Delaware, Ohio