Where the world gathers for
plating, anodizing, & finishing Q&As since 1989
-----
Pox marks on batch of aluminum pontoon boats after exposure to hurricane
2004
Q. A brand new batch of aluminum pontoon boats sitting in the sales yard at a facility here in the panhandle of Florida not too far from the Gulf of Mexico were recently exposed to the elements brought ashore by hurricane Ivan. After the weather cleared, and in just a matter of days, all the aluminum surfaces on all boats had a fine evenly distributed pattern of tiny white pox marks or dots all over. No amount of washing, wiping, even scotch-brite pad scrubbing has been able to clean up these little spots. Any tips?
Jim Preston
engineering - Panama city, Florida, USA
---
2004
? Hello Jim. Sorry for the tough times down there. Do you have any knowledge about the aluminum, such as whether it was anodized, chromate conversion coated, or clear coated?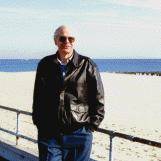 Ted Mooney
, P.E.
Striving to live Aloha
finishing.com - Pine Beach, New Jersey
---
2004
A. Luckily I have never been in a hurricane, but I nevertheless sympathise with your plight. I wonder if the rain you experienced was high in salt water from the ocean and this has caused the aluminium to corrode. Your description is very close to how I would describe the corrosion of unprotected or poorly protected aluminium. I cannot think of a way of recovering the surface unless you can get the boats rubbed down and then correctly treated. I would suspect a good anodising process should be what is required. Alternatively, try claiming on your insurance.

Trevor Crichton
R&D practical scientist
Chesham, Bucks, UK
---
2004
A. Pitting corrosion is the most common corrosion form seen on aluminium. It starts from a weak point in the oxide, and after initiation, the reactions within the pit will reduce the pH and increase the chloride concentration and in this way sustain the reaction. Pitting can penetrate several mm during a short period if the conditions are extremely unfavourable. Normally the development of pit depths follows a time function of the form:
D = K · tc
Where D is the depth of the deepest pit, K is an alloy-, surface area- and environment-dependent constant, t is time and c is an environment-dependent parameter which often is close to 1/3. For good alloys immersed in sea water, with t given in years and D in mm, K can typically be close to 0,75. The development of the maximum pit depth will typically follow the form shown below.
Typical development of pitting corrosion rate, the figures on the axes are only examples. [34]. with a rapid increase after initiation followed by a slower growth. The pits can be of different shapes, wide or narrow. The narrow pits can often be dangerous because the attack can be deep and difficult to detect. The susceptibility to pitting corrosion depends on several parameters.
Michael Balda
- Prophetstown, Illinois, USA
---
2007
Q. Other threads did not really answer any of my questions. My 24' anodized aluminum pontoon tubes on my '89 Harris pontoon boat started oxidizing 2 years ago. I live on a small inland lake in SE Michigan. First, I need ideas on how to remove the oxidation which is causing pits (local boat dealers do not have barnacle remover only "Zing" and like items that contain muriatic acid which etches the aluminum (local boat dealers have never seen oxidation that resulted in pitting and have no ideas on what to do about it). Second, on sealing the toons for the 4 months its in the water. Is anodizing/chromating/clear powder coating easy to do with the toons still connected to the boat (any estimate on costs for each method)? Third, I need ideas on preventing the oxidation, I do not have anything to bolt-on an anode to the toon (a anode company suggested using magnesium) but I guess I could have something welded on. Any ideas for a electrical device that would protect the toons. I am hoping not to spend countless hours or money cleaning, polishing & sealing these are 24' long and are summer's are short.

The boat has a galvanized transom with a wood insert motor mount, that has surface rust at the water line and below. The '89 Mariner 45 hp 4-cyl 2-stroke motor itself is oxidation free. I was told by one boat dealer to connect a ground strap from the motor to the aluminum deck stringers could help and to stop using chains to tie the boat up. A second boat dealer said that there could be stray voltage in the water causing the problem.
Scott Warner
- Pinckney, Michigan
---
June 17, 2008
A. Hi, Scott. I would go ahead and get magnesium anodes from a boating store because they are very important. Maybe you can clamp them on with a fiberglass C-clamp?
Anodizing is usually a tank process, not something you can do while the pontoons are connected to the boat, but you do a clear coat with them still connected to the boat.
Regards,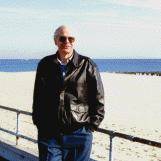 Ted Mooney
, P.E.
Striving to live Aloha
finishing.com - Pine Beach, New Jersey
---
August 6, 2008
A. Hi Jim,
What I think you've run into is a high salt content in the rain. We don't deal with hurricane's here, but we do have a very high salt content in our road spray due to all the salt spreading in the winter months. I see this kind of damage on lots of new boats.
adv.

We eliminate this kind of damage from ever happening by applying a coat of Sharkhide Metal Protectant at the plant level. but some manufacturers can't do this so the next best thing would be to apply at the dealer level. If you were to apply a coat to your boats as they arrive, they would not be effected in any way by salt spray. The bad news is the spots you mentioned on your boats are most likely tiny pits in the surface. It would take a tremendous amount of grinding and polishing to remove them. Although Sharkhide won't remove them, it will work wonders to camouflage them. Once you've applied the Sharkhide you can still notice them when you look straight at the pontoons (@ 90 deg), but as you begin to look down the length of the boat, the spots will disappear and it will have a wet reflective look.
I hope this helps.

Clint
Clint Bland
O'Fallon, Illinois