Where the world gathers for
plating, anodizing, & finishing Q&As since 1989
-----
My ring is turning my finger green
2004
Q. I recently bought a ring that was very inexpensive but valuable to me and now it is turning my finger green, is there anything I can put on it to make the copper not get exposed? Thanks
Nikki A
[last name deleted for privacy by Editor]
sales producer - Lubbock, Texas, USA
---
2004
A. Try clear nail varnish. It won't last particularly long, but it is cheap and easy to replace. Furthermore, it will stop your finger going green.

Trevor Crichton
R&D practical scientist
Chesham, Bucks, UK
---
2004
A. There are now a number of bake on clear powder coats available to the public, they are reasonably priced and fairly simple to use (you do need access to an oven).
Marc Banks
- Elizabeth City, North Carolina
---
2004
A. I was recently reviewing this subject on an allergy forum and a dermatologist expressed the opinion that he had found clear polyurethane to be less allergenic than nail polish.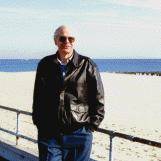 Ted Mooney
, P.E.
Striving to live Aloha
finishing.com - Pine Beach, New Jersey
---
2004
Q. I have a brass bracelet that causes my skin to turn green under the bracelet. How do I stop this from happening.
Kim S
[last name deleted for privacy by Editor]
- Orlando, Florida, USA
---
2004
A. I would just like to say that I was looking for answers on why my 17 year old wedding ring was doing the same thing to my finger and I will have to say that I myself have heard of it being some sort of deficiency or too much acid in your system. And before you say it is that I have a cheap ring, it is not, I know what I've got.
Jamie E
[last name deleted for privacy by Editor]
- Panhandle, Texas
---
2004
A. Jamie,
There are documented cases of a person's body chemistry altering and causing them to exhibit these symptoms, particularly after major surgery. (For example, there are women who have found their fingers turning green below their wedding ring after a hysterectomy) It's not the gold itself but more than likely the nickel content within it. Sometimes the chemicals will re-adjust themselves, and sometimes not, until then try a coat of clear nail varnish, or one of the clear powder coats as recommended by Trevor, Marc or Ted. I'm not sure if anything could be done, if it is a deficiency, try your doctor before you try metallurgy?
Good luck
Nicola Wilcox
- Willenhall, West Mids, England
---
2007
Q. Where can I buy the bake on powder and how can I get the green off my finger?
Chris Lardizabal
- Chicago, Illinois, USA
---
2007
Q. Hi, I too have been wearing my wedding rings for months and now, in the last few days, have noticed a green ring around the inside of my finger. The rings have "man made" gemstones in them and are always mistaken as "real" diamonds. I love my rings and don't want to do anything to ruin them and don't want to cover the gemstones in clear nail polish...can anyone tell me about the bake-on sealer and where I can get it? Is it safe? Thank you!
Melanee Packard
- North Port, Florida
---
2007
A. Just browsing by, and wanted to clear up on powdercoat.

Powdercoat is exactly what it sounds like, a powder is melted into a clear or colored coating, similar to paint but much stronger. Typically you have this done to machined parts for cars and motorcycles, or anywhere where normal paint would not stand up.

Check with a local paint shop, or check out your local Sears for a DIY kit. Find a small toaster oven (that won't ever be used for food again) for the DIY stuff, and remember, cleaning and prepping is the key to a good solid finish.
Bryan Spiegel
- Finleyville, Pennsylvania
---
2007
Q. How do I get the green off my finger? I've tried rubbing alcohol and even a Magic Eraser, but nothing works.
Christy B.
[last name deleted for privacy by Editor]
- Quad Cities, Illinois, USA
---
July 14, 2008
A. Try using toothpaste to clean your finger when it goes green from wearing rings.
Deborah Ultahan
- London, England
---
November 22, 2012
A. Hi everyone,
I have a very expensive diamond ring that turns my finger green as well. However, all I have to do is clean my ring, (I use a foam jewelry cleaner that I purchased from a jewelry store) and my finger does not turn green. When it starts to change my finger colors I simply clean it and wash my hands to get the greenish color off.
The settings for the diamonds in my ring are not flush with the band; buildup starts forming from makeup, as well as other things that I do with my hands, (I never take my rings off unless I am bathing or cleaning it). So where there is a spot for the dirt to go, it goes. The buildup is actually what is turning my finger green. (I went to jewelry stores and had the ring checked: it's real and I am not allergic either) .
Good luck .
Jennah Lyon
- Colorado Springs, Colorado, USA