Where the world gathers for
plating, anodizing, & finishing Q&As since 1989
"Chromate Colors - yellow vs. clear. What's the difference?"
-----
2004
I am an engineer working on marine craft. I am using chromate finished bolts, washers, and nuts (steel material, cadmium plated). Some are a silvery color, some are a yellowish color. Is there a resource that describes the different colors, what their compositions are, and what their properties are.
James Hunter
Engtech Inc - Palaska, Ohio, USA
---
2004
Historically the difference was that yellow chromate coatings were heavier coatings than the clear ones, with more hexavalent chromium and consequently more corrosion resistance. Olive drab coatings were heavier still, for yet more corrosion resistance. The 'bright', 'blue', or 'clear' chromates were thinner and with less hex chrome either due to a different formulation or by virtue of being partially leached away in hot water after application.
A quick and intelligible document on this is "Quality Metal Finishing Guide -- Zinc and Cadmium Coatings" available from MFSA at www.mfsa.org for some nominal amount like $5-$10. It lists the salt spray hours to white rust of zinc as 12-24 hours for colorless coatings, 96 hours for iridescent yellow or bronze and 150 hours for olive drab. I infer that the hours to white rust for cadmium are apparently the same.
However, due to the worldwide pressure to get hexavalent chromate out of chromate conversion coatings, things are different already and will be more different tomorrow. For some time now we have had trivalent chromates on auto parts and they are inherently clear. In a decision I personally feel is ludicrous, platers and specifiers recently have been adding yellow dye to these trivalent chromates to try to make them look indistinguishable from the toxic coatings of yesterday. In short, until three or four years ago, color meant a lot, but today it may mean a lot of hexavalent chromate but is more likely only dye on a trivalent chromated part.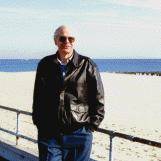 Ted Mooney
, P.E.
Striving to live Aloha
finishing.com - Pine Beach, New Jersey
---
2004
All of above what Ted said plus the color will vary as a function of: aluminum alloy, heat treatment, solution pH, temperature, concentration, impurity build-up, time in solution,surface work hardening (bending, blasting, drilling, sanding, etc).

Robert H Probert
Robert H Probert Technical Services

Garner, North Carolina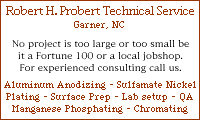 ---
2004
I work on ocean going ships. There are steel bolts which bolt into painted steel plate. The steel bolts rust. I am considering a zinc plating with a chromate finish to reduce bolt corrosion.
What is the material difference between a yellow chromate finish and a clear chromate finish? People seem to be tight lipped when I ask this question. I don't need any proprietary recipes, just want to know the relative difference between the two. Is it a chromium percentage difference, a difference in the way the coating is applied, etc.
Leonard Bertheim
- Auburn, Alabama
---
2004
I guess that sometimes tight lips sink ships. We appended your question to a recently answered one: in the past, the darker the chromate the more corrosion resistance; but today it's probably just dye. If this doesn't answer your questions, let us know.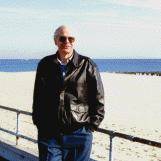 Ted Mooney
, P.E.
Striving to live Aloha
finishing.com - Pine Beach, New Jersey