Where the world gathers for
plating, anodizing, & finishing Q&As since 1989
-----
Clear coat to last years outdoors
An ongoing discussion beginning back in 2004 ...
2004
Q. I need a clear coat for brass, aluminum and copper that will last 10 to 20 years outdoors. The application of the clear coat can only include a primer that is also clear, i.e. vinegar, mineral spirits or acetone Acetone [affil link]. The metal sheets are ground with a 3" cup brush to help create a texture, and then rolled in a slip roller to form the sculpture. We need a clear coat to withstand Nashville, TN weather, humidity and mild winters. The clear coat is needed to show the texture applied to the metal, keep the metal from tarnishing and to help create a barrier between unlike metals. We are also applying a vinyl sheet between sheets of unlike metals.
I am a metal fabricator creating a 22' brass, aluminum and copper structure a top two columns. The columns are constructed of banded aluminum pipes. We will need to clear coat all of the structure and the aluminum pipes. Since the pipes and the structure will begin 11' up on top a concrete base, re-application of a clear coat will be expensive and I need to find the longest lasting outdoor clear coat with a clear primer. We have already formed 90% of the structure and the pipes for the columns and would really appreciate help in locating a clear coat. Spraying a clear coat would be done on individual pieces and then the metals sheets will be re-attached to the armature. We need to begin application of a clear coat very soon. The sculpture is to be installed in 60 days. The product I was planning to use will not be used, so I really need Help in finding a new product!
J McKinney
- Nashville, Tennessee
---
2004
A. You can use Incralac or any other similar proprietary product!
Today there is no clearcoat which can last so long time outdoors (Incralac can last 2 years, maybe up to 4 or 5, who knows).
Good luck!
Goran Budija
- Zagreb , Croatia
---
"The Care of Bronze Sculpture"
by Patrick V. Kipper
from Abe Books
or

Affil. Link
Your purchases make finishing.com possible
"Patinas for Silicon Bronze"
by Patrick V. Kipper
from Abe Books
or

Affil. Link
Your purchases make finishing.com possible
2004
A. 20 year outdoor exposure? That's tough. Maybe a polyurethane w/ corrosion inhibitor such as benzotriazole. I don't know who makes such a product. If you need only brass color, check with the people who coat plumbing fixtures. They apply a brass-colored carbide which is supposed to last forever.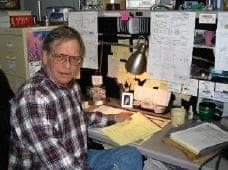 Jeffrey Holmes, CEF
Spartanburg, South Carolina
---
---
2004
Q. Do you know where we can have small curved sheets of brass, aluminum and copper tested in a weather accelerated testing unit?
Thank you for your suggestion of the Incralac. I really need a finish that will lasts longer than a few years.
I had one reply that suggested a lacquer with a 12 year surface durability if two coats were applied. Since I have a ground surface on the metal, do you feel this will work? We want to do a test of two coats of the lacquer on the metals. in a weather testing unit.
J McKinney
[returning]
- Nashville, Tennessee
---
2005
A. Simulated weathering of materials can be tested at many laboratories for the construction industry. One of the most notable being CTL (Construction Testing Laboratories), sister company of Portland Cement Association in Skokie IL. They can simulate freeze thaw conditions, abrasion, exposure to salt spray as well as UV exposure and they have the facilities to test exposure to toxic liquids, gasses, and solids as well. Oh and if the price of such experiments is a little out of your budget, standardized testing methods can be used. ASTM methods are what they use anyway. With a little gumption and some research its not totally unfeasible to set up a freeze thaw testing unit in your garage provided you're using standard testing methods and procedures. I would not recommend testing exposure to toxic materials yourself however.
Hope that helps
Nevin Bouschlicher
- Chicago, Illinois
---
2004
A. Powder coating is durable, long lasting and is available in different resins and colors including clear. Not all powdercoaters offer flexibility of color or resins. You may first try discussing your requirements with a powdercoat manufacturer and let them suggest a company that can apply the coating.
Anna Maria Brown
manufacturing - Edmond, Oklahoma
---
2004
A. There is no clear coat, lacquer or vanish capable of doing such a job.
There may be industrial coatings or treatments that will endure 2 to 5 years, but not much beyond that, and a good rule of thumb is that the longer it lasts, the tougher it is to remove and restore when it becomes necessary. Top quality pH neutral polishes with the right waxes may last up to a year but require repolishing, clear coats lacquers and glazes can last much longer but require much more work for restoration once it comes due.
Your choice.
Steve Clark
- Belfast, Maine
---
2005
A. I have been using a product named [brand name deleted by editor] instead of your usual lacquers on all marine and outdoor restoration jobs for a bit more than a year now. It is an chemical deposit that dries to a clear coat and it does not diminish the lustre to the degree that our traditional lacquers do. It requires 24 to 36 hours to cure. I have not come across a similar substance before. On stainless work where crevice corrosion is evident I have been using it as a sealant with much success. It only comes in an aerosol can.
Dave C
[last name deleted for privacy by Editor]
- Gordonvale, Qld, Australia
---

Thanks, Dave.
Do you happen to know what general technology is claimed by that product -- silicate, lacquer, urethane, UV cured powder, 2-pack epoxy, or whatever?
We appreciate your appraisal, Dave, but it's impossible to know whether the secret ingredients of one brand are more or less suitable than others, which has led time after time to "No, brand xxx is way better than the brand yyy that Dave just recommended"; and then "Try zzz, it's much better than xxx or yyy" -- and the technical discussion vanishes while a race to the bottom is on, with sales managers posting gushy phony testimonials with fictitious names :-)
If anyone feels that there is a good technology for this particular problem, we'd love to hear from you. But please, this is a semi-anonymous site, with nobody knowing the vested interests of others, and we receive nearly a thousand spams a day, so testimonials to specific brands and their secret lists of ingredients have been a mess most times :-)
Thanks again.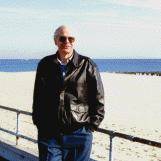 Ted Mooney
, P.E.
Striving to live Aloha
finishing.com - Pine Beach, New Jersey
---
2007
A. In keeping with the spirit of the website I will not disclose the brand name of the product, that will cover the needs discussed.

When looking for that type of durability, clearness of coating and UV stability, I would suggest going with a epoxy type Polyurea that utilizes Nano-technology.

The "good" ones only require one coat and will bond to almost anything. They are UV Stable and will provide protection you are looking for under the heat and harsh weathering. I know many County DOT's in Georgia that use this coating on road signs to fight Graffiti and protect from weathering.
Ray Greco III
- Conyers, Georgia
---
March 12, 2008
A. Hi Guys. I have been looking also for a clearcoat that can be used on raw aluminum to seal and prevent oxidation. Standard clearcoats I have used in the past leave the substrate cloudy and I believe this is due to the solvents. I am an automotive refinisher and ASE certified technician and have used many brands of clears.
I have just recently came across a product that can be to actually clear coat CHROME! I am not trying to advertise for anyone so I will just state the name of the product and you can your own research. It's called clear4chrome. It's made by a company that manufactures exotic paint and finishes. It's not cheap, but most things that actually work well and last aren't. I hope this helps out. I know that it's hard to find info on this so that is why I'm stating the name of the product. Hope I'm not breaking any rules!
JEREMY MORGAN
Tampa, Florida
---
November 24, 2009
Hi, Jeremy. Chrome neither requires clear coating, nor benefits from it, so I don't really understand what this is about ... but please put it on a truck bumper and let us know how it worked out a few months from now.
I'm not saying it doesn't work, but although chrome is never clearcoated, OEMS have often wanted to paint small areas of chrome for logos, etc., and mostly been unable to paint it really reliably. It's quite a challenge to get something to reliably stick to chrome over the years, through baking sun & frigid winters, and gravel & scrub brushes because chrome is an extremely hard metal whereas paints are relatively soft organic coatings. Thanks.
Regards,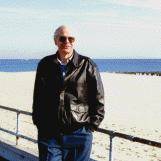 Ted Mooney
, P.E.
Striving to live Aloha
finishing.com - Pine Beach, New Jersey
---
---
2004
Q. Does anyone know what Baldwin hardware uses as a coating for their products? That stuff lasts, and they say it lasts a lifetime (?)
Remy Inwano
- Elbonis de Bendo, Uragray
---
2004
A. It's not a clearcoat, it's a PVD application, Remy, of zirconium nitride or something very similar. This is a wear resistant, brass color coating which is applied after several layers of plating (which provide the reflectivity and most of the corrosion resistance). I don't think it is what the inquirer is seeking though, because it requires million-dollar machinery and is only applicable to relatively small parts or very specialized large parts like gold-tone stainless sheets.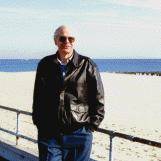 Ted Mooney
, P.E.
Striving to live Aloha
finishing.com - Pine Beach, New Jersey
---
---
2005
Q. I am currently working on a project that requires aluminum to be highly polished. What I need is a clear coat to reduce the oxidization of aluminum while retaining its mirror-like finish for as long as possible.
Brian Miller
student - Winnipeg, Manitoba, Canada
A. It depends on the alloy and whether the item is cast or wrought, Brian, but countless millions of aluminum reflectors have been built by bright dipping and clear anodizing the polished surface.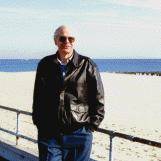 Ted Mooney
, P.E.
Striving to live Aloha
finishing.com - Pine Beach, New Jersey
---
December 7, 2009
Q. This is in line with Brian's question. We use #8 ND polished SS for a decorative application inside an open refrigerated food merchandiser (i.e., interior panels in a dairy case at your local grocery store). Significant cost savings are available if we can use reflective aluminum for this application. The clear anodized reflective aluminum samples we have received so far have all had a "hazy" appearance compared to the #8 ND SS. Is clear anodized truly clear? Does the thickness of the anodized layer affect the appearance? Alternatively can anyone suggest a mirror like and cost effective alternative to the #8 ND SS? Mirrored acrylic will not work because scratch resistance is an important design consideration. Thanks to all. I appreciate this site.
Roger Harvatich
Appliance mfg - Bridgeton, Missouri
---
A. Hi Roger. Anodizing is relatively clear especially on the purer aluminum alloys, but not water clear. So the thinner the clearer, but the thicker, the more protection. But anodizing has been used not only on countless millions of reflectors as I mentioned, but on super precision astronomical telescope mirrors as well. Talk to an aluminum anodizing shop which offers 'bright dipping" or "electropolishing" (most anodizing shops don't), and I'm very confident that you will find aluminum that is completely free of that haze. Good luck.
Regards,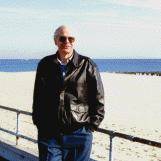 Ted Mooney
, P.E.
Striving to live Aloha
finishing.com - Pine Beach, New Jersey
---
August 17, 2019
A. I do aluminum coatings on glass for astronomical mirrors for our local, DC-area Astronomy club, and to my knowledge, no professional or academic Observatory anywhere in the world anodizes solid aluminum mirrors.
Instead, they (and we also) fabricate a glass mirror to the proper conic section geometry, to an accuracy measured in nanometers, and then coat the glass with a very thin (~90 nm) layer of vacuum-deposited aluminum or silver. The aluminum oxidizes in the air to Al2O3, or alumina, which is what rubies are made from -- totally transparent.
However, other places (but not us) can overcoat the aluminum with a thin layer of Magnesium fluoride or silicon monoxide/dioxide, which is extremely hard and durable.
Fabricating solid aluminum mirrors is extremely difficult and not worth the trouble.
Guy Brandenburg
- DC, USA
---
August 2019

Thanks Guy. I apparently incorrectly conflated some things, which caused me to misunderstand what I was reading and confuse the solid aluminum technology used on wall mirrors with with how telescope mirrors are made. I understand now, and appreciate the correction!
Regards,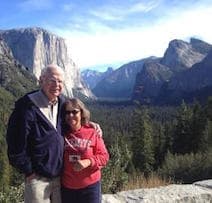 Ted Mooney
, P.E. RET
Striving to live Aloha
finishing.com - Pine Beach, New Jersey
---
---
2006
Q. I just remodeled my house and I am wanting to put up a copper backsplash. What can I purchase to put a clearcoat finish on it to keep it from tarnishing? Can I use just a regular clearcoat or is there a specific type I need to use?
Damon Boyd
- Brady, Texas
---
---
June 18, 2013
Q. I am building a copper bar, indoors on the ocean. Clients want a high polish with clearcoat. Any idea what to use that will last and not scratch?
Carey Kronk
- Portland, Maine
---
---
Don't rely on powder coating to seal brass plumbing fixtures
June 14, 2017
Q. I tried several times to refinish Kohler parts that corroded. I did not touch the brass strainer, but in trying to remove excess plumber's putty that had bugged me for years, it "attached" itself to the clear plating and began to rust. I had it stripped and brass plated and clear powder coated, but it began rusting "immediately" in places that were not previously affected. I tried a second time and it was simply worse instead of better. In calling Kohler, their trouble shooting dept. had "no idea" what was originally used, to I called "sales" who told me that they electroplate. I might have a lousy powder coater, or maybe someone along the line didn't clean it properly before applying "whatever", as pristinely as the original manufacturer, but my opinion is that you never want to try plating and clear powder coating anything that will ever touch water. I'm here to now find out about electroplating.
vicki van leuven
home owner - downey, California, USA
---
February 20, 2019
A. I've been in the metal fabricating business for forty years. Despite claims from a number of manufacturers of protective outdoor coatings for brass and bronze, the bottom line is that coatings break down. Always a continuous maintenance issue.
Bart Weinstein
- Queens Village, New York