topic 31609
Calculating amount of ammonium nitrate for hot blueing
(2004)
Hi
My question is in relation to the use of ammonium nitrate fertilizer accompanied by Lye to hot blue iron and steel. Most book formulae give the proportion that same as yours viz; 2 parts of lye to 1 part sodium/potassium/ammonium nitrate mixed with water to blue at about 285 degrees. I understood that fertilizer was always sold only percentage pure: viz: 21%, 27% 30% and so on. I understood that a 10 lb bag 30% ammonium nitrate fertilizer contained 3 lbs of ammonium nitrate and 7 lbs of filler (gypsum or ground limestone or grit. ) If that is the case, would it not be necessary to dissolve the 30 nitrate in water and dump the filler before adding the lye. Also 30% x 3.33 = 1 so if the fertilizer is used straight from the bag, would you not need to use 3.33 times more. viz: Lye 10 lbs and fertilizer (5lbs x 3.33 = 16.65 lbs.)
I presume I am wrong and that the quantity of 2 to 1 used from the bag is correct, but clarification would be appreciated.
Michael Martin
Hobbyist (model engineering) - Dublin, Rep of Ireland, Ireland
---
(2004)
1- your lye should boil at 135-145 C,if water too much let it boil till reaching the req temp.
2-to that concentration add around 20g/l nitrate, if the colour not ok add a bit more.
3-test a dummy till you get a good result.
p.s use safety equipment and good luck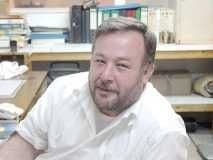 Cair Shishani
aircraft maintenance - Al Ain, United Arab Emirates
---
(2005)
This does not answer the question of fertilizer purity.
Ken Foss
- Duncan, Oklahoma


This public forum has 60,000 threads. If you have a question in mind which seems off topic to this thread, you might prefer to Search the Site