Where the world gathers for
plating, anodizing, & finishing Q&As since 1989
-----
Hard chrome plating, bad bonding
2004
Influence of high sulfuric acid content say 3,5 grs/lt with catalyzed chromium baths.
What are the problems? can it affect the adherence?
When we plate the coating has a nice appearance but when we grind we have bonding problems
We also checked the ripple and it was well above 5% due to faulty rectifier.
Any suggestions?
Many thanks
Rafael Bexion
- Quito, Ecuador
---
2004
I'm not sure what you mean by 'catalyzed' chromium baths. I think all chromium baths are catalyzed--some with sulphuric acid only, some with mixed catalysts of fluorides & sulphates, some with proprietary high speed etch-free catalysts. 3.5 g/l of sulfuric acid would be low for a 54 oz/gallon sulfuric acid catalyzed bath, but sounds a bit high for fluoride catalyzed baths and way too high for the mixed catalyst baths.
There are additional possible causes of poor adhesion besides high ripple, including improper etching. But you have listed two known defects in your process already, and trying to figure which one of the two you should fix, or troubleshooting additional possible causes of the problem before you correct both of the known problems doesn't seem productive. Good luck.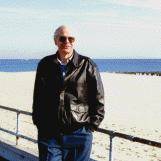 Ted Mooney
, P.E.
Striving to live Aloha
finishing.com - Pine Beach, New Jersey
---
2004
POOR ADHESION:- IMPROPER PART PREPARATION, CLEANING, ETCHING NOT DONE PROPERLY.
RECTIFIER PROBLEM.
CURRENT INTERRUPTION DURING PLATING.
COLD SOLUTION.
IN CASE OF REWORK PREVIOUS CHROMIUM NOT STRIPPED PROPERLY.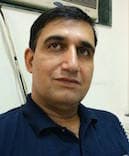 Ajay Raina
Ludhiana, Punjab, India
---
2004
Dear Rafael Bexion,
The bad adhesion of chrome may be you put the work part in water before chrome tank more time.
Aly Gomaa
- Egypt
---
2004
Rafael, What is the base material you are having trouble with?
I've always found that the higher the sulphate, the better the adhesion, especially on stainless steels.
Also a good rule is if it looks good, then it is good. the internal stresses are so high, if the adhesion is not perfect, it will peel in the vat.
CHECK THE GRINDING. The three main causes are - 1) Not enough coolant, 2) Too large a cut, 3)Blunt wheel, needs dressing
All three cause too much heat and the expansion breaks the adhesion. Usually they fail on the ends of the job, where they are trying to remove the excess buildup too fast, or it follows a scroll along the job where the leading edge of the grinding wheel digs in.
Hope you find this useful.
Steve Kelson
- Sandbach, Cheshire, UK
---
2004
From the data given, I have some doubts as to the quality of the plating, but it may be OK.
Grinding is a science, but is done by people used to grinding steels and managed by engineers that scream for faster production. Grinding MUST be done with the correct grit and correct resin wheel! Cuts should be in the range of 0.0002 inches with a maximum of 0.0005 for a wheel with a rapid break down. Wheel speeds are also critical, faster is not better! Great amounts of proper cutting fluid delivered to the right place is also a requirement.
Give a copy of this to the manager with a promise to do all that you can to maintain the tanks in perfect balance.
If he can certify that the grinders are actually complying with all of the above all of the time, then and only then is it a plating problem!
James Watts
- Navarre, Florida