Where the world gathers for
plating, anodizing, & finishing Q&As since 1989
-----
Painting peels off of hot-dip galvanized
2004
Q. We have installed some hot dip galvanized pipes in outdoor, which carries water at about 100 °C. We used a primer coat followed by an epoxy paint. But we notice that the paint peels off. So can you advise us on the painting to be used.
Srini vasan
Engineering - Singapore
---
Duplex Systems: Painting Over Hot-Dip Galvanized Steel
by American Galvanizers Association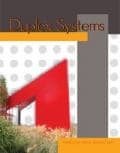 (free download from AGA)
2004
A. There many reason of peeling of paint in duplex coating after galvanizing if you want to do duplex coating you need to do proper pretreatment
1) remove all surface contaminant (grease. salt,) by washing it with detergent which will be recommend by your paint supplier. Use pressure wash with fresh water to clean the detergent
2)let it dry and air blow it(oil should not mixed with air)
3)then apply etch primer or sweep blast it with low pressure 1.5~1.7 bar with distance of 50~60 cm from the surface and use nonmetallic abrasive
4)then do air blow and proceed
Remember you should do application within required weather environment
Syed Kazmi
- Dubai, U.A.E
---
2004
A. Adhesion of paint to galvanized steel is very difficult. Without a good etch primer it is almost a hopeless case. You said you used a primer, but was it an etch primer? Some galvanizers passivate the surface after galvanizing, and this too can have an effect.
In our Powder coating plant we etch galvanized steel from several minutes in HOT phosphoric acid just to get this etching action. An etch primer would have trouble doing that as well.
Have you considered powder coating over galv as a better way to do this?

Geoff Crowley
Crithwood Ltd.
Westfield, Scotland, UK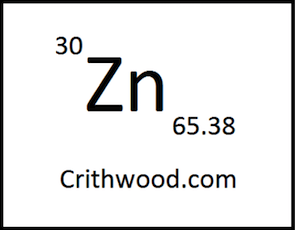 ---
2004
A. Galvanized pipe that is sold as galvanized pipe has been passivated by the producer. Passivated galvanized does not take paint it will peel off.
You can check for passivation through one of the following methods.
1) Make up a 10% solution of copper sulphate. If a drop is placed on the surface of the galvanize and turns black, it is not passivated. With time it may turn black even if passivated.
2) Add 0.2% diphenol cabazide to a 50/50 by volume acetone Acetone [affil link] water mixture. Make a second 10% sulfuric acid solution. Mix 1 part of the first solution to 10 parts of the second solution. Place a drop on the galvanized sample. If it turns purple it is passivated. When part 1 and 2 are mixed they are only good for a few days, so only mix what you need.
Epoxy and urethane primers will stick well to unpassivated galvanized surfaces.
Ronald Zeeman
Coil coating - Brampton, Ontario, Canada
---
2004
A. As you did not elaborate on paints used it is somewhat difficult to assess your problem from a professional point of view.
But here goes. You appear to be getting Embrittlement, possibly you used an Inappropriate undercoat/ 100 °C is also going to be a major problem unless you use a High tech system. Luke in Oz
Luke Speer
- SAFETY BEACH, NSW, Australia
---
2004
Q. Dear Mr. Speer,
I did not understand the embrittlement part of your answer. Does that mean Zn coating is embrittled?
Please advise.
With Best Regards
Pankaj Gupta
- Baton Rouge, Louisiana
---
---
2006
Q. My husband is building our granddaughter a swing set using new galvanized pipe and now we want to paint it-is there a certain kind of paint that must be used on new galvanized pipe and is there any preparation that must be used? Thank-you,
Connie Robinson
David's Welding - Yoakum, Texas
---
April 14, 2009
A. Hi, Connie. Yes, you should scrub it with a brush and a bucket of trisodium phosphate [affil link], rinse it, then prime it with a Galvanized Metal Primer [affil link]. Good luck.
Regards,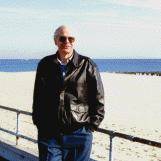 Ted Mooney
, P.E.
Striving to live Aloha
finishing.com - Pine Beach, New Jersey
---
---
November 15, 2013
Q. Folks,
Good day!

We have a paint peel off problem on fingerprint-proof galvanized steel, currently we are using degrease solution for pretreatment only.

Would you suggest an environmental friendly degrease and etching solution which is not phosphate base to me.

Thanks in advance!

Best regards,

Fai.
Tang Fai, Tong
- Shenzhen, Guangdong, China
---
November 19, 2013
A. Hi Tang. Proper phosphatization is the environmentally friendly solution -- a few ounces of phosphate promotes adhesion, stops filiform action and undercutting corrosion, and eliminates the consequent need for continuously re-mining, re-smelting, re-fabricating, re-shipping, re-merchandizing, and land filling tons of replacement steel. It's an environmental disgrace that many companies are no longer phosphating their products; the resulting decline in the longevity of patio furniture and outdoor items imported from China in recent years is shocking; constantly remanufacturing stuff which now lasts only 2-3 years instead of 15+ years because it isn't properly pretreated is a huge and ongoing hit upon the world's goal of sustainability and energy use reduction. That the whole world could be so "pennywise and pound foolish" about environmental common sense is quite discouraging. Please label the items as "phosphate-free" so I know not to buy it :-)
But etching of the galvanizing with diluted hydrochloric or acetic acid in lieu of the proper phosphating will at least help the paint to adhere a little better :-)
Good luck.
Regards,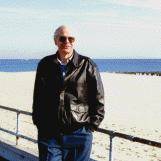 Ted Mooney
, P.E.
Striving to live Aloha
finishing.com - Pine Beach, New Jersey
---
November 19, 2013

Mooney,

Thanks for your advice. I totally agree with you.

Best regards, Fai.
Tang Fai, Tong
- Shenzhen, Guangdong, China
---
June 21, 2014
Q. What are some good time/temp/concentration combos for treating galvanized steel with phosphoric acid prior to priming and painting? I'm getting a vague impression it's in the 5-10% range, 10 minutes at room temperature.
Jeffrey Miller
- San Francisco, California USA
A. Hi Jeffrey. Your range sounds okay. There may be a specific answer to your question, but I tend to doubt it -- it probably depends on how old the galvanizing is, whether it's pre-galvanized or post galvanized, whether it has been passivated, etc.
So that we don't confuse other readers though, there is a difference between a top quality zinc phosphatization process vs. just dipping a zinc surface into phosphoric acid. The latter can provide valuable etching, but probably won't build the same nice crystalline zinc phosphate surface.
Regards,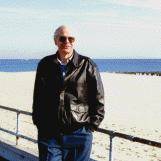 Ted Mooney
, P.E.
Striving to live Aloha
finishing.com - Pine Beach, New Jersey
---
---
December 27, 2015
Q. Hi, is it possible to powder coat galvanized steel?
What's the procedure?
BALA MK
- dubai,uae
---
December 2015
A. Hi Bala. We appended your inquiry to a thread on the subject, which can be summarized as: don't chromate/passivate the galvanized objects, but zinc phosphate them during processing if possible. If it's field work which can't be zinc phosphated, detergent scrubbing should be done; follow this with an etching step with acetic or phosphoric acid if practical ; use a self-etching primer for galvanized surfaces (never an alkyd because they combined with zinc can saponify into a non-adherent soap layer). And download the free informational materials from AGA. Good luck.
Regards,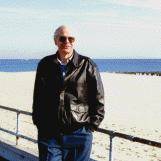 Ted Mooney
, P.E.
Striving to live Aloha
finishing.com - Pine Beach, New Jersey
---
January 25, 2016
A. Try BS 6497 [affil link]
Regards,
Bill
William Doherty
Trainer - Salamander Bay, Australia