Where the world gathers for
plating, anodizing, & finishing Q&As since 1989
"Fastener systems for aluminum pool cages"
-----
August 9, 2021
Q. I would like to screw in wood boards to my lanai pool cage.
Creating a slat wall. Will this damage or weaken my cage?
Robbi Argabrite
- Naples
---
---
↓ Closely related postings, oldest first ↓
---
---
2004
Q. If I am connecting something to an aluminum pool cage, do I need to use aluminum screws or can I use stainless steel to eliminate galvanic reaction? Can you use a gasket material between aluminum and a galvanized plate?
Joe D
[last name deleted for privacy by Editor]
- Sarasota, Florida
---
2004
A. Aluminum screws sound best, with galvanized parts insulated from the pool cage and the screws.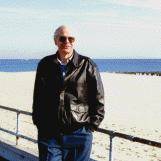 Ted Mooney
, P.E.
Striving to live Aloha
finishing.com - Pine Beach, New Jersey
---
2004
A. The use of aluminum screws or proper strength in an aluminum pool cage frame is superior to all other materials if you wish to prevent corrosion. While stainless itself will not corrode, it will cause the aluminum to corrode. Any form of carbon steel screw will deteriorate in the salt air Florida environment and should not even be considered. Dissimilar metals in contact with each other cause a galvanic reaction (like a battery) and corrosion of the less noble metal. If you must use dissimilar materials then isolate them with nylon washers or other electrical barriers and where the screw thread contacts the metal use a product like Tef-Gel to minimize conductivity. Again, the corrosion problem is eliminated if the metals are the same so using aluminum screws of the proper strength in an aluminum pool cage is superior to other metals.
James Eason
- Punta Gorda, Florida
---
---
2005
Q. Screws on my pool cage are rusting and I'm having difficulty finding replacements. One of the prior responses was that aluminum screws are best for use with the aluminum cage. Can these be purchased in white? Where can I buy them?

Thanks,
Arlis H
[last name deleted for privacy by Editor]
- Palm Coast, Florida
---
November 17, 2009
A. On your question about the proper fasteners to use on attaching to a pool cage, use the screws in the Aluminum or Soffit/Gutter section that are color coated bronze or white already. They are the original screws used on all cages and weather as well as can be expected in the Florida sun. These screws are called "weatherized" or "ceramic" and are a lot better then the screws used 10 years ago. Keep in mind that nothing is perfect and on average 4 out of 100 of the screws may still show signs of rusting in the next 5 years. There are other places you can get these screws in larger quantities (specialty screw companies). Hardware stores and big box hardware stores sell them in small packages for small jobs. Good Luck.
Scott Hazeltine
Tampa, Florida
---
March 19, 2012
A. Check out "Blue-Tap" insulated, plastic capped screws.
Ted Pither
fasteners - Florida
---
May 22, 2020
Q. Hi! What is the best kind of paint to temporarily touch up rusted pool cage screws? Will rust converter work? They are white. How long will that touch up last? Thanks,
Brian
Brian Gurl
- Venice, Florida USA
---
May 2020
A. Hi Brian. Screws are cheap, whereas rust-proofing them even temporarily & questionably is a bit labor intensive. And you won't be able to prep them good enough and paint them good enough to offer any substantial corrosion resistance. So, unless there's something really special about the screws, I would suggest replacing them.

But yes, rust converter will work on them and they can be painted white with any paint made for metal. Good luck.
Regards,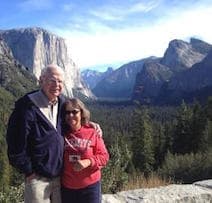 Ted Mooney
, P.E. RET
Striving to live Aloha
finishing.com - Pine Beach, New Jersey