Where the world gathers for
plating, anodizing, & finishing Q&As since 1989
-----
Copper Wire Cleaning, Oxidation Prevention, Lacquering
2000
Q. I hope you can help to solve my problem or direct me to source that can. We are manufacturing uninsulated copper flexible wire using ETP grade of copper in fine gauges.
We are facing problem of oxidization/tarnishing of copper.
Our finished products are wound on Plastic reels and first covered by PVC sheet and then by tar paper. While keeping it in stock with us or at our customer's end beyond 1-2 months, it's developing black spots on inner layers gradually getting completely blackened. Surprisingly the outer layer and flange side portion remain bright.
Please suggest any chemical treatment which can prevent tarnishing/oxidization of our copper product.
K.N.VELAWALA
- SURAT, INDIA
---
January 3, 2008
A. Please check what type of plastic reel you are using. Any plastic or cardboard that contains a moderate level of sulfur can outgas and accelerate the tarnishing.
Paul Bruessow
- Sarasota, Florida, USA
---
---
Copper wire: need to produce & maintain a bright surface finish
2004
Q. I produce soft-annealed copper wire and I want to make sure that the surface will remain bright pink, completely clean and as shiny as possible for the long term. Any cleaning treatment needs to be able to last as long as possible. I know of commercial methods using ammonia and I understand from recent postings that there is a method using hydrogen peroxide and acids. I would like to know the exact proportions - right down to the water and what type!
Then I need an unusual coating material and method that ensures that the copper wire will not oxidise easily. We currently use high quality polymer coatings, but I am interested in a method that does not involve polymer coating (extrusion), enamel coating or plating. I'm looking for a material and method that is along the lines of a liquid, gel or grease that can be simply applied and that is stable and last for years without tarnishing or oxidisation of the copper.
Matthew Bond
product manufacturer using copper wire - Ashland, Oregon, USA
---
2004
A. Hi Matthew. There are several different types of "bright dips" for copper. Some are based on nitric acid, some on sulphuric acid plus hydrogen peroxide; some are based on other oxidizing agents like persulphate. But the thing is, you don't need to start with basic chemicals for this kind of task; you can buy a formulation. Proprietary suppliers will be happy to run samples for you and then help you bring it from their lab to your production line.
There may be no such grease or gel that will maintain a bright finish for years, but benoztriazole-based or chromate-based coatings will preserve the brightness for a while. Again, you can buy these as proprietaries, you don't have to invent and blend your own formulations. Talk to any plating supplier you find in our directories or in your yellow pages and tell them that you need a "bright dip" and a tarnish inhibitor for copper and they'll be pleased to give you workable processes. Good luck.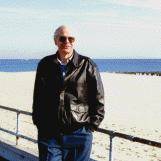 Ted Mooney
, P.E.
Striving to live Aloha
finishing.com - Pine Beach, New Jersey
---
2004
A. You can use Incralac, special lacquer for copper and its alloys (Paraloid B 44 acrylic resin+ benzotriazole as inhibitor, USA product). You can also use ORMOCER lacquer for copper and its alloys (heteropolysiloxane based, European product), if you can obtain it!
Goran Budija
- Cerovski vrh Croatia
---
---
Multiple threads were merged: please forgive repetition, chronology errors, or disrespect towards other postings [they weren't on the same page] :-)
---
---
2004
Q. We require a method to prevent bare copper wire from oxidation.
Manhar Vora
- Rajkot, Gujarat, India
---
2004
A. Benzotriazole, chromate coatings, and lacquers are three common approaches, Manhar. Search the site for more detail on these, or pose a more detailed question about them. Thanks.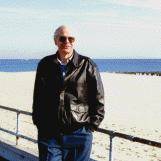 Ted Mooney
, P.E.
Striving to live Aloha
finishing.com - Pine Beach, New Jersey
---
---
2004
Q. Please let me know which is the best anti-tarnishing agent for copper and brass. I am making brass and copper cleaner-cum-polish. But immediately after cleaning, tarnishing takes place. Please let me know a solution to this problem.
VISWANATHAN IYER
CONSULTANT - THANE, MAHARASHTRA, INDIA
---
"Formulary of Detergents and other Cleaning Agents"
from Abe Books
or

Affil. Link
Your purchases make finishing.com possible
2004

Hi Viswanathan. The best anti-tarnish agent to add to your copper cleaner-polish might be Brasso [affil link]. The more you add, the better the tarnish resistance :-)
More seriously, there are dozens of successful existing commercial copper polishes. If you wish to manufacture your own version and compete against those brands, then reverse engineering an existing product, or searching for information about them in expired patents might be your easiest path. But there are formulations books available, and they seem to indicate that benzotriazole is common to almost all copper polishes. Good luck!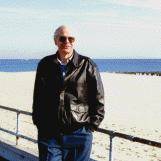 Ted Mooney
, P.E.
Striving to live Aloha
finishing.com - Pine Beach, New Jersey
---
---
Cleaning Copper Wire. Help!
2005
Q. We are a company that manufactures copper superconductor wire. We are trying to find something that will replace Sodium Dichromate we use in a cleaning process. The process is as follows. The cleaning line has four tanks. The first tanks is a Sodium Hydroxide solution that is used to remove any drawing lubrication that might be left on the wire. Then it goes to a rinse tank. Next is a tank of Sodium Dichromate / Sulfuric Acid solution. The solution is 30 lbs of Dichromate mixed with 33 gallons of water and then 2 gallons of Sulfuric added. The final tanks is another rinse tank. This process works great it removes the drawing lubrication and put a slight etch on the wire. The wire is continuously run through the tanks and spends about 10-12 seconds in the cleaning baths.

Any suggestions on how to remove Dichromate from the process?
Mark Cioppa
Wire Manufacturer - Shrewsbury, Massachusetts
---
2005
A. Hello Mark,

You could experiment offline first with Ammonium persulfate , using about 120 grams per liter or more ..for 10 to 12 seconds.

Hope this helps.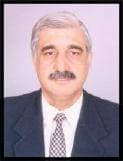 Asif Nurie
[deceased]
- New Delhi, India
With deep regret we sadly advise that Asif passed away on Jan 24, 2016
---
2005
Q. Asif,

Will the Ammonium persulfate etch the copper surface? Thank you for the response. I am going to try that.
Mark Cioppa
[returning]
- Shrewsbury, Massachusetts
---
2005
A. I've had good experience with citric acid formulations when cleaning copper parts. Brightens them nicely, too. Contact Stellar Solutions [a finishing.com supporting advertiser] and they'll tell you all you'd want to know. 'Cept, maybe, about their competitors...

Lee Gearhart
metallurgist - E. Aurora, New York
---
---
Cleaning Bare Copper Wire
October 14, 2015
Q. Dear sir, I want to know what techniques are more effective for cleaning bare copper wire before coating of varnish on it?
Ravish Pandey
engineer - sonipat haryana India
---
October 28, 2015
A. Ravish,
Perhaps dilute acetic or citric acid will suffice. Hopefully you will not have to resort to more potent processes because many stronger formulas or chemicals have drawbacks (reactions) when combined with copper.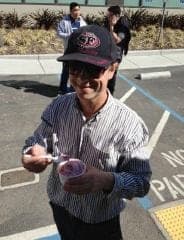 Blake Kneedler
Feather Hollow Eng. - Stockton, California
---
November 9, 2015
Q. Dear sir, what may be the reason of pinhole in reference to bare portion, in other words how bare is responsible for occurring pinhole?
Ravish Pandey
[returning]
- sonipat, haryana, India
---
November 2015

Hi Ravish. I think we're having some language difficulties, but even so, your postings are abstract, and it's hard to say much. How are you cleaning the wire before lacquering (Do you do alkaline cleaning or ultrasonic cleaning? Are you using the citric acid which was suggested?) How is the lacquer applied, and to what thickness? How is it cured? When do the pinholes appear? Do you draw the wire or buy it? Do you do the lacquering in-house?
I think your inquiry needs to be several paragraphs before anyone will be able to help you troubleshoot the issue. Good luck.
Regards,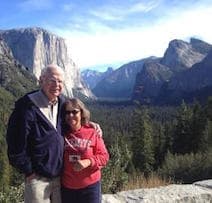 Ted Mooney
, P.E. RET
Striving to live Aloha
finishing.com - Pine Beach, New Jersey
---
November 9, 2015
Q. Dear sir thank you very much for your precious response. As I asked you reason for occurring pin hole on aluminium bare strip conductor. We produce bare from extrusion process. It does not occur in every lot. It is found in selected Bobbins. In some of the Bobbins it is found in large no. From starting to end of total quantity of bare conductor. We have both catalyst and conventional plant and this problem occurs at both the plants in selected lot it is found. I hope you will help me.
Ravish Pandey
[returning]
engineer - sonipat, haryana, India
---
November 2015
A. Hi. I'm sorry Ravish, but I get more confused with each posting. I thought we were talking about pinholes in the varnish on copper wire. But now we're talking about extruded strips of aluminum -- maybe they are "bars", maybe they are "bare" (devoid of coating). Where are these pinholes ... in some sort of coating on the aluminum or in the extrusions? Apologies but I have no idea what you are talking about. Are you talking about "bar conductors" and "bar copper wire" or "bare aluminum conductors (no coating)" and "bare copper wire"? Sorry.
Regards,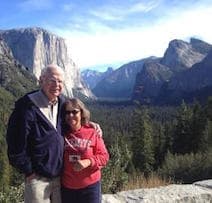 Ted Mooney
, P.E. RET
Striving to live Aloha
finishing.com - Pine Beach, New Jersey
---
---
Polishing copper wire in a single process
December 8, 2015
Q. Respected sir,
I am a manufacturer of copper wire and I am looking for chemical that I can use to bring brightness to the wire. I don't have so much of space to put a lengthy process kindly suggest me a mixture of chemicals as a short process that I can use to bring brightness if the wire runs through that mixture?
Sajjan Kedia
- Rohini, delhi, India
---
December 2015
A. Hi Sajjan. We appended your inquiry to a thread where nitric acid or sulphuric acid + hydrogen peroxide or ammonium persulphate were raised as bright dip possibilities. It might be possible to do it with just citric acid or acetic acid as Lee Gearhart and Blake Kneedler mention -- but those easier & safer chemicals are probably less capable.
After the bright dip, how long do you need it and expect it to stay bright? Without benzotriazole and a benign environment, or benzotriazole plus lacquer for a less benign environments, it may not stay bright for long. Good luck.
Regards,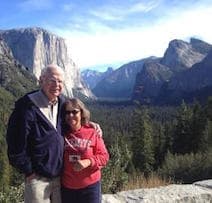 Ted Mooney
, P.E. RET
Striving to live Aloha
finishing.com - Pine Beach, New Jersey
---
December 12, 2015
Q. Hello Sir. Thank you so much for your guidance. Which acid -- nitric acid or sulphuric acid+hydrogen peroxide or ammonium persulphate -- is more effective?

Which one will give brightness in one process ?
Sajjan kedia
[returning]
- Rohini, delhi, India
---
December 2015
A. Hi Sajjan. All have been used successfully for bright dipping copper. So have chromic acid mixes, but they should probably be avoided these days for environmental reasons. The sulfuric acid plus peroxide has environmental advantages, the biggest of which is probably that you can run it hot, and cool it to crystalize out the copper.
But in the USA and much of India, you don't formulate your own copper bright dips, you buy them from a plating chemical supplier. Please ask a supplier about their proprietary sulfuric+peroxide bright dip, which will probably contain stabilizers to deter premature breakdown of the peroxide. Good luck.
Regards,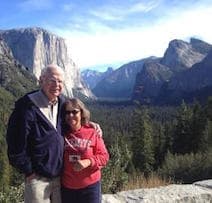 Ted Mooney
, P.E. RET
Striving to live Aloha
finishing.com - Pine Beach, New Jersey
---
---
March 17, 2016
Q. Please help me. We draw commercial copper up to 42 swg; it becomes black from outer layer in a few hours. Please let me know what chemical will be useful for us.
Ravi Verandani
- Ulhasnagar, Maharashtra, India b
---
May 10, 2016
Q. Dear Sir,

Please recommend the chemical to be applied to a component of OFHC Copper (Dimensions:- 125 OD x 95 ID x 10 Thk) for preventing the adverse effect of atmospheric oxygen, hydrogen etc on it.
Parag Muley
Research Scholar - Mumbai, Maharashtra, India
---
May 2016
A. Hi Ravi. Hi Parag...
Benzotriazole has been recommended 5 times on this page so far. What was the result when you tried it? If you have not tried it, please try to be clear on what your hesitation is, or what specific questions you have about it after inquiring of the plating suppliers. This is a public forum where we all learn from each other, and if readers are to have any expectation of help from others, they must contribute their own experiences. Thanks. Awaiting your reply.
Regards,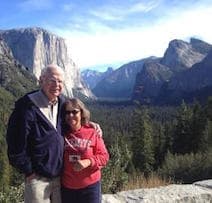 Ted Mooney
, P.E. RET
Striving to live Aloha
finishing.com - Pine Beach, New Jersey
---
---
March 12, 2018
Q. Would anybody explain the method of using Benzotriazole for inhibiting Copper Corrosion?
We draw copper up to 0.10 mm.

Regards
Monojit Karmakar
- Mumbai, Maharastra , India
---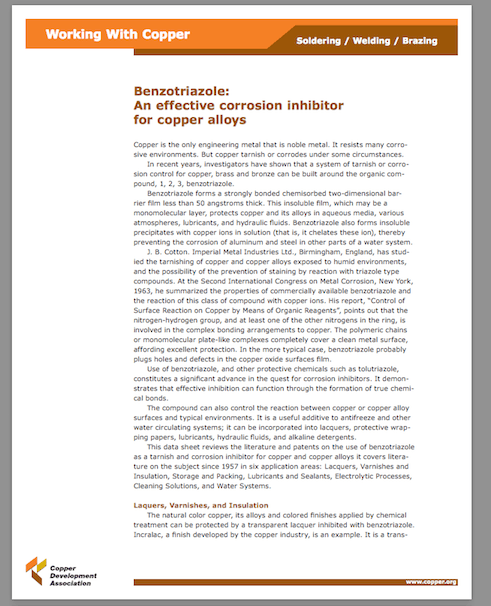 March 2018
A. Hi Monojit. Per this paper from the Copper Development Association .
"The simplest way is to dip the metal part in a 0.25% aqueous solution of benzotriazole at 60 °C for 2 min."
But please read that paper in its entirely to better understand what we have already said on this page, that it is best to purchase a proprietary corrosion inhibitor formulation than straight benzotriazole; it's beneficial effects are amplified and its undesired side effects diminished through the addition of small amounts of other chemicals as discovered through proprietary research.
Regards,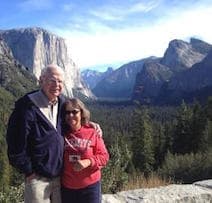 Ted Mooney
, P.E. RET
Striving to live Aloha
finishing.com - Pine Beach, New Jersey
---
May 3, 2018
Q. We are a manufacturer of copper items, we need formula for bright dip and tarnish inhibitor.
Arun Prasad
- India
---
May 2018
A. Hi Arun. There are a great number of potential copper bright dips: from chromic acid to nitric acid to ammonium persulphate to sulfuric acid with hydrogen peroxide, and probably others. For short term tarnish prevention you can use imidazole or sodium benzotriazole. For longer term, and if conductivity is not required, you can use brass lacquer or other clear coats.
In case you don't know it though, these bright dips and tarnish preventers are available as proprietaries, and most shops buy and use proprietaries rather than having to hire chemists to develop their own formulas. It's hard to compete in 2018 using generic public domain formulas from the literature of 75 years ago :-)
Best of luck.
Regards,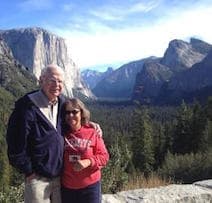 Ted Mooney
, P.E. RET
Striving to live Aloha
finishing.com - Pine Beach, New Jersey