Where the world gathers for
plating, anodizing, & finishing Q&As since 1989
-----
Nickel plating problems
2004
Hello Guys:
One line of our product require .00015" semi-bright Nickel electroplating over Commercial Bronze for soldering low melting Eutectic alloy (165 F to 360 F). We are having a problem with the quality of the Nickel plating that was evaluated by a Metallurgist who indicated that some of the parts have multiple layers of Nickel plating.
I am looking for a simple yet effective test to inspect the parts as they come in to make sure that we have good one layer of semi-bright Nickel. I have informed the plating shop with the problem and hoping that it will be corrected from now on but we still want to assure ourselves with a simple yet effective test as we receive the parts. The parts are 1 1/2" long, .75" wide and .040" thick.
Which creates a better solderable surface? semi-bright electroplated nickel, bright electroplated Nickel or Electroless Nickel plating?
Thank you Moe
Moe
Manufacturing - Standish, Michigan
Ed. note: Full name please, Moe.
---
2004
finishing dot com has fielded a deluge of adhesion problems on brass and bronze. Most of these problem are the result of attmpting to plate over smeared lead from the machining process on lead containing alloys. This problem can ONLY be overcome by omiting Hydrochloric Acids and Sulfuric Acids in the prep process which form insouble lead compounds and substituting fluoboric acid. Most dirty job shops do not know this. Job shops try to be everything to everybody, but so far, no one in this industry knows everything.

Robert H Probert
Robert H Probert Technical Services

Garner, North Carolina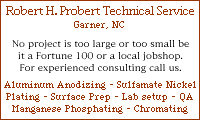 ---
2005
We have had a similar problem on normal bright nickel barrel plating and found that when we reduced the speed of the barrel drastically and dropped the voltage to about 7 volts and plated for 50 minutes I got 7 microns of nickel on the artical. The problem seemed to be an interuption of current as the barrel was turning losing contact with the product for a few split seconds.
We test the articals by filing the artical at 45 degree angle in a vice grip.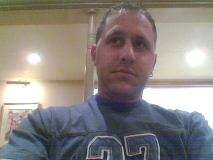 Gary Joseph
Johannesburg,
South Africa