Where the world gathers for
plating, anodizing, & finishing Q&As since 1989
-----
Scratches from centerless grinding process
2004
We have almost produce 1-1.5 million metal shaft in a month. My problem is scratch defect after grinding process. Our material is SUM 2L(low carbon). We use centerless grinding. We use coolant in grinding process. How can I reduce scratch defect?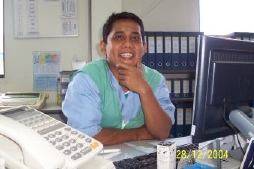 Rio Simbolon
rubber & metal - Jakarta, Indonesia
---
2004
Step 1 in reducing the scratches is finding out what is causing them -- something which is unfortunately probably impossible to do from this distance and under these circumstances, Rio :-)
But if you can give us some general hints about your thinking, maybe people can comment on that. Good luck!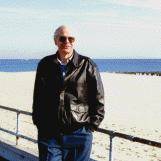 Ted Mooney
, P.E.
Striving to live Aloha
finishing.com - Pine Beach, New Jersey
---
2004
If scratches are random and scattered, most probably cause is inadequate filtering of coolant. If numerous and evenly spaced you should consider changing the stone or adding another pass with less cut.
Guillermo Marrufo
Monterrey, NL, Mexico
---
2004
After you identify what is causing scratches, how deep are they and can or do you want to salvage them by corrective action?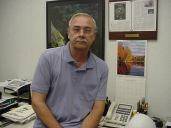 AF Kenton
retired business owner - Hatboro, Pennsylvania
---
2004
We've been trying to reduce quantity of scratches for awhile:
1. Cleaning all in our grinding machine.
2. Find out comparison between coolant and water. We use Castrol as coolant.
We have four stages filtering before recycle water and coolant are used again. Depth of scratch between 8-15 um. Our spec below 3 um. What's another way to reduce this scratches?
Rio Simbolon
[returning]
- Jakarta, Indonesia
---
2004
I am not that familiar with centerless grinding; however, with the volume you have, I suggest you look at a replacement machine system if you can not correct this problem. On a secondary note, unless your parts are greater than .5 x 3 inches you should be able to correct the surface finish via mass finishing system ( rough guess).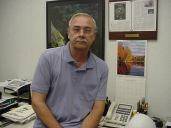 AF Kenton
retired business owner - Hatboro, Pennsylvania
---
2004
I have observed coolant (water +castrol) and found no metal scrab or granular from grinding stone in coolant. We found that depth and width of scratch can be from granular of grinding stone or scrab. For while we clean up the regulator Wheel every a hour, and Qty NG of scratch reduces only 5-10%. Any suggestion?
Rio Simbolon
[returning]
- Jakarta , Indonesia
---
2006
I have 22 years in centerless grinding.
There are a few things that can cause your problem without knowing all the information about your process like finish,stock removal ecc.
Most common problem is wrong wheel or the type of coolant you are using depending on the scratch it can also come from a sharp edge on a guide or sometimes the edge of the blade. This should give you a good starting point.
Doug Wheeler
- Mason, Ohio
---
2006
I have faced similar problem while grinding low carbon steel (C<0.3%) hardness range (23 -28 HRc).
The problem can be with grinding wheel, regulating wheel (Both generate irregular pattern of scratches) or guide plate (It generates regular pattern of scratch). Please check hardness of work piece and then select correct grinding wheel from catalog.
If the pattern is regular check for high points on guide plate or misalignment.
Rajiv Kumar
- Pune, Maharashtra, India
---
May 4, 2009
I would like to share with you. in the past time I'm already forced by the same case, my product is scratched. first I'm trying to cleaned up the machine and dressing the grinding wheel. then replace the coolant filter. but the scratched still occurred. after the investigations, the product is contaminated by the rubber flashes on it surfaces. its not effectively removed during the wire brushing process then its jammed on the surface of product during the squeezing process. the result after centerless is the product NG. ensure the cleaning process correctly could help to fixed it.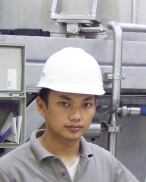 Dino Agung Adha
Rubber Part Manufacturer - Bogor, Indonesia
---
May 16, 2009
I'm trying to find out the settings of the rag wheel degrees settings to dress the wheel and also the grinding wheel dresser is adjustable is 0 for grinding ok or should it be offset slightly and the rag wheel is about 3 degrees when dressing? the problem is bad finish and height of rest I'm grinding 1/2 stock c.r. steel I'm probably 300 thousands to high but I'm trying to compensate for the rollers we have on the machine center os 8 7/16 I'm at around 9 in. I should be lower but I have a cheap boss that won't spend money on adjustable rollers so if I lower the rest I end up where the part slips through the rollers I have hardly no adjustment as far as height on the rollers
Jeff gregoire
- Cleveland, Ohio
---
September 21, 2009
FINISHING PROBLEMS CAN COME FROM SEVERAL DIFFERENT THINGS, A GENERAL RULE FOR BEST POSSIBLE FINISH [HARD MATERIAL, SOFT WHEEL]. WORK SPEED IS ANOTHER CULPRIT ON A C'LESS GRINDER GEARS SHOULD BE 3-A-C OR UP 1 SPEED TO 1-B-C. GOOD LUCK !
RICK KUNDE
- CORONA California
---
October 12, 2009
I WAS LOOKING AT ALL YOUR COMMENTS ABOUT SURFACE SCRATCHES, ON YOUR FINISH PASS TAKE .0015/.002 OFF AND DON'T KEEP DRESSING WHEELS . PRIOR TO YOUR FINISH PASS DRESS GRINDING WHEEL THEN WITH A PIECE OF BRASS RUB ACROSS WHEEL BE CAREFUL NOT TO GET HAND TO CLOSE BUT I THINK WHAT YOUR TALKING ABOUT IS STRIKE MARKS FROM THE GRAINS OF SILICA, THE BRASS WILL HELP PULL EXCESS GRIT FROM WHEEL ALSO YOU CAN CONTACT ROLLER BURNISHING MACHINE MANUFACTURERS. THEIR MACHINES WILL MAKE MIRROR LIKE FINISHES ON YOUR PRODUCT AFTER GRINDING WITH AT MOST .0001 DIFFERENCE IN SIZE
RICK KUNDE
[returning]
- CORONA California
---
August 25, 2011
First of all for grinding a softer material the wheel should be of harder grade. Even check the grit size of the grinding wheel. You can use sandwich type grinding wheel combination of two grit for material removal as well as surface finish. Check with the dressing speed for the grinding wheel.It should be fine. Increase the coolant pressure 18 ~ 20 bars so that cutting improves and scratching reduces.

Anand Mudaliar
- Bharuch, Gujarat, India
adv.: