Where the world gathers for
plating, anodizing, & finishing Q&As since 1989
-----
Aluminum parts attacked by dilute Nitric Acid
2004
Q. Hi
I work for a company that cleans shielding parts for industrial clients. There is a particular aluminum part that sees a variety of material depositions that we have cleaned numerous times in the past using dilute Nitric Acid (approx. 15%) overnight.
This week 5 units of this particular part reacted very badly to the Nitric, becoming badly etched. The day previously we had put another 5 parts through the same chemical bath with no adverse reaction. I had the 5 damaged parts polished and put them through a fresh bath of Nitric and the same reaction took place. It seems obvious that the material is different but the customer claims it is exactly the same. Are there any grades of Aluminum, Aluminum contaminations or heat-treatments of Aluminum that could cause it to react in this way with Nitric?
Thanks,
Aidan Durack
industrial parts cleaning - Limerick, Ireland
---
2004
A. If aluminium is impure or nitric acid is contaminated with heavy metals e.g. cu, the aluminium parts can be easily attacked or etched.
Leeleongtee
plating company - Malacca, Malaysia
---
First of two simultaneous responses -- 2004

A. Almost all aluminum is an alloy. There is very little 1000 aluminum on most markets. If it were a heavy alloy like 5xxx and 7xxx, yes, I would expect attack on most lots of it. Add a little chloride and you can expect significant attack on most parts. Over night is an excessive amount of time and you certainly can not monitor the progress of the chemical/attack.
James Watts
- Navarre, Florida
---
Second of two simultaneous responses -- 2004

A. Typically, your cast tooling plates (i.e. Mic 6) react very poorly to nitric acid (if left submerged for a long period of time. Your customer may have to go back to the manufacturer to verify the alloy.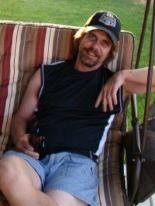 Marc Green
anodizer - Boise, Idaho
---
2004
Q. Is it possible to use chemical polishing method to brighten the parts as most alloys can be brightened easily? ( The bath contains phosphoric, nitric and boric acids and some amount of copper. It is a simple process. It takes a few minutes to brighten but you need to raise the temperature and an exhaust system)
Leeleongtee
- malaysia
---
April 16, 2012
A. I'm doing some web search. Have you looked into the chloride ions? There is an reaction between aluminum and diluted nitric acid when chloride is present, and having a product of N2O.

Hope this would help.
Minghuan Zielinski
- Hartford, Wisconsin
adv.: