Where the world gathers for
plating, anodizing, & finishing Q&As since 1989
-----
Maximum allowable current - how to calculate?
2004
I would like to use evaporated gold as a conductor. I am looking for a nice formula or another cumulative way that will help me determine the maximum current that I can put through a gold "wire" patterned on top of flat surface. Any help is appreciated.
Elina Kasman
product development engineer - Naperville, IL, USA
---
First of two simultaneous responses -- 2004

Your limitation will be on the heating of the wire, i.e., too much current and the gold melts. There is no simple formula for that, since it depends on the thermal conductivity of the gold to the substrate, and how much heat is carried away by convection to ambient, what the ambient temperature is, et al. To calculate the heat production, you'll need to know the resistance of the gold "wire". It will be higher than the resistance of a real gold wire because the evaporated gold will not have 100% density. My suggestion then would be to determine the limit experimentally -- deposit some gold and increase the current until you start having problems.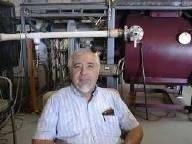 Jim Treglio
-
scwineryreview.com
PVD Consultant & Wine Lover - San Diego,
California
---
Second of two simultaneous responses -- 2004

Your question is not easy to answer, but I can suggest a rule of thumb. First, the evaporated gold coating is highly porus so the resistance to current is probably an order higher. I suggest using a max current density of 10E6 (1 meg) amperes per sq. cm. cross-sectional area of the wire (I assume a metal line) to avoid electromigration. If the cunductor gets too hot and melts causing open circuit, that means my assumption of gold density is way off.
Mandar Sunthankar
- Fort Collins, Colorado
---
2004
A place to start would be MIL-STD-275E PRINTED WIRING FOR ELECTRONIC EQUIPMENT. It is available for download on DOD-ASSIST. If you will be operating at currents several times those called out in the above spec., you may need to consider electro-migration.
Tom Gallant
- Long Beach, California, USA