Where the world gathers for
plating, anodizing, & finishing Q&As since 1989
-----
Bubbles/fisheyes in Powdercoating?
2004
Q. I recently received my first powdercoated article from what I thought was a reputable powdercoating company in Los Angeles ... My parts are permanent molded aluminum. Anyway, the parts came back with what looks like "fish-eyes" and slight bubbles in the finish. The shop says that this is due to the material "gassing", but at their Coating temp of 450 °F, I am surprised that it could be related to the aluminum. Could this be true, or is this related to poor cleaning or preparation?
Thanks!
Mike Robinson
Manufacturing - Los Angeles, California, U.S.A.
---
2004
A. Hi,
This "out gassing" occurs on aluminum castings - to overcome this ask your coater to pre-heat a few samples of your item and whilst still warm apply the powder. Check this against normal production.
-- OR --
The simple answer is to use an anti-gassing powder. This is a standard powder plus an additive to the powder by the mfgr. or the powder applicator -- this slows down the cure of the powder thus allowing the gases to escape before final cure.
Terry Hickling
Birmingham, United Kingdom
---
2004
A. Mike,
The "bubbles" could be out gassing and the "fish eyes" could be contamination. (It's hard to say without seeing the defects). Either way it is not a viable excuse from the sprayer. There are ways of over coming these defects which are quite basic in the powder coating industry. If you paid for a good finish you should get one and if your workpeice has defects the sprayer should recoat it. Again take no excuse, suggest that he pre-heats the part to overcome the out-gassing and suggest that he cleans the part correctly before coating.
Hope this Helps
Drew Devlin
- Lincolnshire, UK
---
2004
A. Fisheyes are usually airborne or air supply contaminates, they are the coaters problem. Parts with fisheyes are usually reworked before the customer is called to pick up the parts to save face(reputation). If "the shop" didn't tell you about, or attempt to fix, the fisheye or outgassing problems before you got there, find another reputable coater and try again. This time, tell them that you want a blemish free finish. Take a tour and look at some of the products that they are currently working on, and expect the same quality. Also expect to pay extra if the parts have to be outgassed prior to the painting. They will basically have to run them through two cure cycles (the first one at a higher temp and longer oven time than the second).
Good Luck.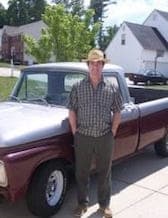 Sheldon Taylor
supply chain electronics
Wake Forest, North Carolina
---
2004
A. These fisheyes can come from the release agents sometimes used in the foundry. Try each of these suggestions with one piece first. If your product is heavy or larger, perhaps your product needs to be put through a slower pace in the wash system so that the temperature of the wash can assist in cleaning the product properly. Changing to a good alkaline cleaner will help you. Try increasing your concentration of the cleaner/s as well. Then I would preheat the product to off-gas any remaining areas. Lastly, if you need, apply the topcoat over a heated product. Applying the powder over a heated product should only be used if necessary, because the surface will be non uniform in coverage and you will use more powder than is typically necessary.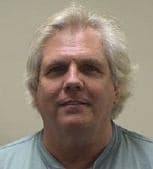 Bob Utech
Benson, Minnesota
---
---
Powder coating hideously bubbled when reworking old Land Rover suspension parts
July 1, 2014
Q. We run a small coating workshop and take great care to do all of our work to a high standard. Our surface prep involves coating removal, via glass grit blasting or using methylene chloride (solution - without acid - or paint-on version if needed), thorough washing to remove all traces of residue if using chemical followed by blasting to remove rust and key the surface and outgassing as appropriate, panel wiping the item, etching the surface and finally powder coating it.

Today we worked on two 'arms' from an old Land Rover, the sections that come up from near the front wheels towards the middle under the engine (I am not a Land Rover expert, please excuse my hand-waving description!). They are made of steel, not sure which type.

The parts were old and very corroded to begin with, such that we took a wire wheel then a sanding wheel to shift the worst of it rather than knocking seven bells out of the compressor. There was very little in the way of paint/old coating on them so no chemical was required. The parts then went in the blasting cabinet, came out looking like they were back to sound metal (they looked like other parts that started in a similar condition and turned out very well), panel wiped and left to dry, then etched using Upoxy Super Etch.

After they were coated and baked they came out covered in bubbles. We were crestfallen. Like most workshops we've had a few problems but have never seen such a hideous result. Fortunately this is for a repeat customer from another local shop who has been pleased with our results before now, so we have drawn their attention to the issue and let them know we are looking into this. The powder is good and there is no airborne contamination as we coated other parts for them today with the same powder and they looked perfect.

My theory is that these parts have been impregnated to a deeper level with grease that is going to be hard to get out. Our dilemma is: they are old, structural parts and we don't want to damage their integrity by going too hard at them.

We are happy to redo them, and have also offered to provide a spray paint finish as an alternative if the bubbles keep coming back. If anyone can give us advice on this it would be much appreciated.

Many thanks,
Irene and Dave Kale
Small workshop - Livingston, Scotland
---
July 2014
A. Hi. Since the parts are old and you never suffer this sort of problem despite your similar experiences, I guess I'd tend to doubt "outgassing", although you could try preheating the parts before powder coating. I fear that the customer decided to try a silicone product on them at some point -- silicone causes horrible fisheyes and is virtually impossible to remove. I'd probably try an epoxy undercoat before a final liquid paint.
Regards,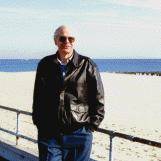 Ted Mooney
, P.E.
Striving to live Aloha
finishing.com - Pine Beach, New Jersey
---
July 2014
A photo would be very helpful in identifying the fault.
Regards,
Bill
William Doherty
Trainer - Newcastle, NSW Australia
---
July 12, 2014

Thanks very much for your responses.

In this case we resolved the issue: keen to get the job done we threw a Hail Mary pass and put the offending parts in the methylene chloride overnight, on the basis that this acts as a degreaser as well as a paint stripper. We gave it a good wash, another light blast and put it in the oven to outgas any residue. Note that after blasting we checked again and the metal was *very* porous.

We pre-heated the part, and this time the etching and coating went on just lovely and stayed that way. Old corroded items are unlikely to have a perfect finish, for our customer we know the result is what they are after. All is well.

Thanks again!
Irene Kale
[returning]
powder coating - West Lothian, UK
---
---
December 8, 2014
Q. Hi
I am busy improving the powder coating lines at a company in South Africa. As it is my first time dealing with powder coating, I am learning about it on the job. In order to improve the lines, I need to understand what causes the defects in the coatings.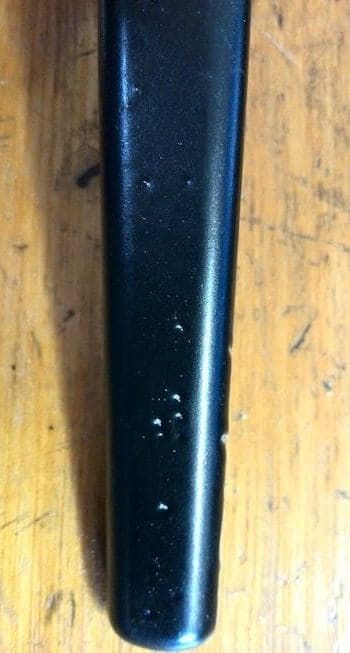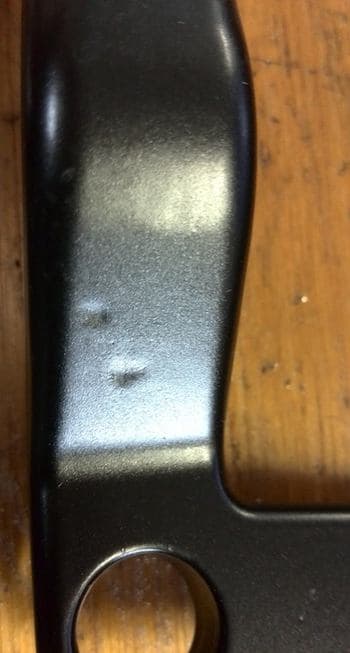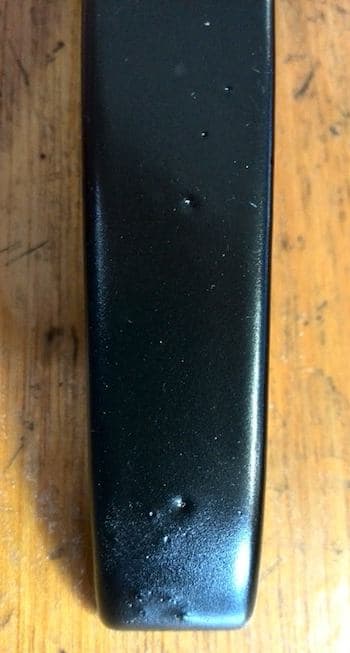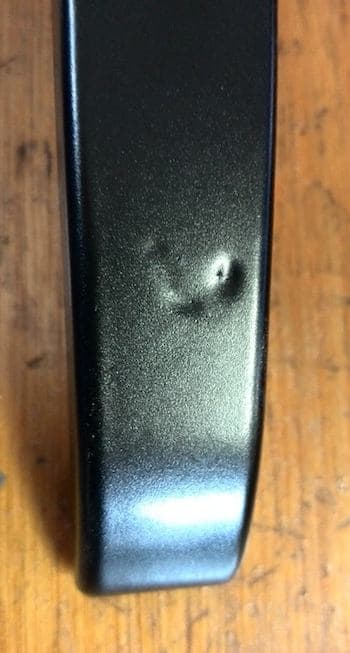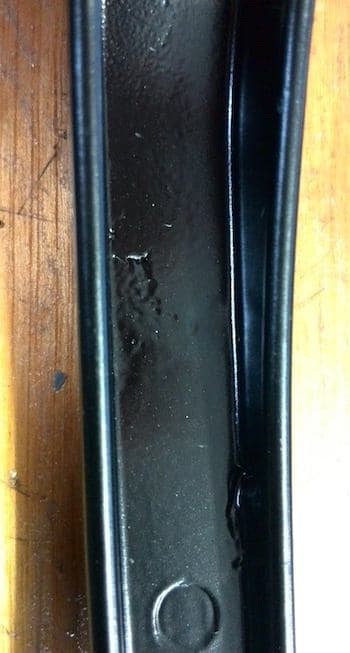 Please could someone be so kind as to tell me the causes of the defects in our products. We are experiencing fish-eyes, undercoating and coating build-up.
Matthew Summerlee
pressure diecastings - Pietermaritzburg, Kwa-Zulu Natal, South Africa
---
February 3, 2015
A. Your process is totally out of control.
You need to get an experienced professional in asap.
Hope this helps.
Regards,
Bill
William Doherty
Trainer - Newcastle, NSW Australia
---
---
November 18, 2015
Ok we outgassed bullets for Harley but we have a lot of bumps or dirt. They say it's from outgas; we outgassed them at 470° line speed 4 feet and paint them at 450° 3 feet. It was a bad run. My question how high do you outgas bullets and paint?
kelly norton
- Pleasant hill Missouri
adv.: