Where the world gathers for
plating, anodizing, & finishing Q&As since 1989
-----
Use Cast Iron Stove Outdoors?
2004
Q. I have just inherited a THATCHER kitchen stove (c. 1930) It is made entirely of cast iron (I think). My house is not large enough to enjoy this monster inside: I would like to use it as a BBQ in the yard. Is there a finish or spray that I can use so that it does not rust in the future? I would want to keep this outdoors in the NY winter; if you think this is possible. The burners are the 'full-plate' type that you remove concentrically to gain more heat: it is a woodburner stove.
Thanks very much...
Jim Welsh
homeowner - Smithtown, New York
---
2004
A. I don't know all the stove makes, even though I have used wood stoves for over 30 years, but it seems like you may have a gem there! Please do not leave it outside, until you have a chance to find out what it is in old stove terms! my experience with these appliances is that they have so many nooks and crannies for water (moisture) to get into and start the rusting process anew, that even the best sandblasting job you can get and a hot dip paint job would likely leave some spot untreated and ready to pop out rust in a couple of years. What you and I would do at home for cleaning this stove up and spray painting it would keep it pretty well for indoor use, but I doubt you will be happy with what you get outdoors.
Gene Boyington
- Freeport, Maine, USA
---
2005
A. We are in the process of restoring an old cast iron stove. First thing I read was getting a stove or fireplace professional to inspect your stove before you put it in your house because these stoves do cause fires. They have to be airtight and many other things to consider. Ours will be an outdoor stove (we will take on the rust monsters). Anyway, I posted a question here about whether painting or using stove polish is best. I do know that I've read that you have to use a high heat stove paint but I think the paint has to be cured by firing. I think this is done by burning a small fired (not too hot) for a certain amount of time. I think a fireplace/stove professional can help you.
Tameria Scott
Housewife - Canyon Lake, Texas
---
January 26, 2019
A. I would make a cover just like you purchase for outdoor grills, or have someone make it. I have a small wood cook stove and it smokes a lot; it's in my storage shed presently, I have thought of putting it under our upper back deck, but same problem as you, but yes, I think there's a way to enjoy that stove, go for it.
cheryl lynn eggleston
Virginia United states
---
---
2007
Q. I was given an old cast iron outdoor fireplace that is rusted. I would like to know what to do to restore it to the beautiful black it once was. I have purchased a can of Krylon BBQ & Stove paint [affil link] along with a wire brush. I took the brush to it, but some rust remains. I am wondering if I need to remove ALL rust before painting, how to do so if necessary and if I have purchased the right product.
I would appreciate any and all help you can offer.
Debra Higgins
hobbyist - Tacoma, Washington
---
A. Hi Debra. It's usually considered good to apply a rust converter if you can't get every bit of rust off. This is a phosphoric acid based chemical that converts the rust from the powdery flaky "red rust" to a hard, stable, "black rust". Then a coat of your stove paint, a couple of fires to fully cure it, and another coat.
But some readers don't like the idea of stove paint, and urge us to use stove polish instead. Good luck.
Regards,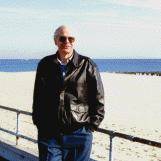 Ted Mooney
, P.E.
Striving to live Aloha
finishing.com - Pine Beach, New Jersey
---
2007
A. Din't go frettin! I just called my mom in Tenn. askin' her how to clean up my rusty wood burner; she said to use a steel brush and get it all off, then take some old grease or oil don't matter, take a rag wipe it down real good. Best to be outside, then start a fire and burn it for a couple hrs; I did and it looks great.
Roberta R
[last name deleted for privacy by Editor]
- Monterey, Indiana
---
---
October 29, 2020
Q. I just bought an old cast iron fireplace for my backyard. It had been out in the weather the last few years. It has a patina look to it that is kind of nice... but I am thinking of finishing it.

I'm not sure if this is a good idea or not.

Any thoughts?
William Bauer
- ADELANTO, California