Where the world gathers for
plating, anodizing, & finishing Q&As since 1989
-----
Non-cyanide zinc gets brittle with age
2004
At our shop we run two Alkaline Noncyanide Baths on automated rack lines. We plate 11 and 12 foot tubing, my question came from our customer. Does alkaline zinc get harder with age? We have had bundles of bulk tubing flake on bending that has been on there shelf for three or four months.
Thank you,
Paul Ellingson
plating shop - Wahpeton, North Dakota, United States
---
First of two simultaneous responses -- 2004

Paul
Assuming your pretreatment line has been re evaluated and cleaning , activation and adhesion are not an issue , I would do the following:
1) Have the supplier of your additives run an evaluation on your bath and verify organic content. And the contamination levels.
2) Perhaps , after due consideration and after evaluating the stress in the test deposits , the bath may need to be either purified and treated, or the additive levels re balanced after checks.
3) Another issue could be with the higher than 100 gpl Carbonate levels that do affect some of the earlier alkaline systems adversely, in which case you could run evaluations on the newer generation of Alk Zinc Additives available and select a system which: - has a wide operational window...
caustic from 80 to 155 gpl Metal from 7 to 28 gpl. These are tolerance levels of a Current generation proprietary system. Can tolerate metallics. Can accept High carbonate levels of 100 gpl. Can work at 45 to 50 centigrade with a nominal increase in additive consumption. Can work from 5 to 100 ASF.
 
Additionally I would run about 0.5 GPL active carbon in warm 40 Centigrade solution to check the effect on stress at lab level first.
I would avoid air agitation resulting in carbonate build up and go for eductor aided solution agitation via a recirculatory pump.
Sorry about the metricated numerics in answers but we use these in our part of the world.
Regards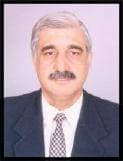 Asif Nurie
[deceased]
- New Delhi, India
With deep regret we sadly advise that Asif passed away on Jan 24, 2016
---
Second of two simultaneous responses -- 2004

Before answering your question you first need to perform a check to see if you have proper adhesion of zinc to the substrate before it leaves your plant. You might want to try plating sample sections of tubing and then performing a bend (somewhat in excess of what is expected for the lot) as a qc measure before you ship.
As a general rule, stress aging does not occurr in alkaline non cyanide zinc, however, poor adhesion can be accelerated by storage conditions.
Gene Packman
process supplier - Great Neck, New York