Where the world gathers for
plating, anodizing, & finishing Q&As since 1989
-----
Is a barrier layer of Nickel plating needed when Silver plating on Copper?
October 5, 2021
Q. I work as a design engineer in the automotive industry. We have Ag plated terminals in the electrical connector on a certain sensor. The terminal base material is brass and we use a Ni underplating. We are used to a 1.0 to 3.0 µm Ni layer under the Ag top layer.
Our terminal supplier asked if the underplating thickness can be increased to 2.5 to 5.0 µm Ni layer thickness under the Ag (this will simplify their process as we need this 2.5 to 5.0 µm on the other end of the terminal).
Are there any risks associated with the this increase of Ni underplating layer thickness?
Jaap Hoftijzer
- Hengelo The Netherlands
---
October 2021
A. Hi Jaap. I can't see any downside. Decorative nickel plating on copper starts at 5 µm; anything less doesn't meet specs, and 5X that is still a commonplace.
Luck & Regards,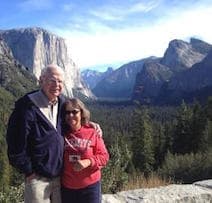 Ted Mooney
, P.E. RET
Striving to live Aloha
finishing.com - Pine Beach, New Jersey
---
---
↓ Closely related postings, oldest first ↓
---
---
2004
Q. If plating Ag on Cu base material, do I need to plate Ni between Ag and Cu?
Thanks,
Frank
[last name deleted for privacy by Editor]
Chip test devices - Hayward, California, USA
---
2004
A. Diffusion is the word used to describe the ionic migration of silver into copper which occurs slowly over a period of time dependent in proportion to the applied thickness of silver.
For electronics applications a strike or barrier of Nickel is usually advised.
Regards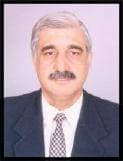 Asif Nurie
[deceased]
- New Delhi, India
With deep regret we sadly advise that Asif passed away on Jan 24, 2016
---
2004
A. If you want to prevent the migration of silver into the copper, then you need a barrier layer. Its thickness will depend on what it is for and what temperature it will operate at. As a rule of thumb, I would suggest nothing less than 5 microns of nickel as this is about the minimum you need to ensure a non-porous layer. Perhaps this can be reduced by using pulse plating techniques.

Trevor Crichton
R&D practical scientist
Chesham, Bucks, UK
---
2004
A. I have to disagree with the above responders for 2 applications. Billions of copper lead frames have been plated with spot silver or overall silver without using a nickel undercoat. The silver on the lead frames passed semiconductor industry standards for both wire bonding and solderability. The silver plating also passed these tests after a 6 month shelf life under tropical conditions.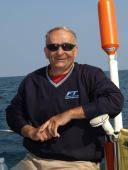 Pat Mentone
St Paul, Minnesota
---
A. Hi Frank. This topic has been broached many times on this site, so in addition to the above insights and opinions, you may also wish to search the site, and particularly take note of letter 9755, "Is a diffusion barrier needed for Gold plating on Copper?", where Stephen T.'s reply echos Pat's, noting that billions of feet of gold plated copper wire with no barrier has been deployed on hard disk drives.
Although diffusion problems depend on the thickness of the silver plating, as Asif pointed out, and are highly temperature dependent, part of the divergence in experience here is probably due to different applications. If what you are silver plating is not a contact surface, and does not have to remain solderable off into the future, and does not need a long anticipated lifespan, and good aesthetics are not an issue, and it does not get hot, and exposure to a corrosive atmosphere will not occur, and the silver is fairly thick, then there is probably no need for a diffusion barrier. But if a few unfavorable conditions do apply, then a barrier may be necessary.
Perhaps something else that confuses the issue is that copper plating plus silver plating on a steel substrate would usually be unacceptable due to corrosion issues, and a nickel interlayer would be required ... so some people may just always think in terms of copper then nickel then silver.
Regards,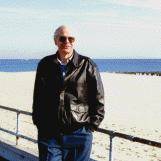 Ted Mooney
, P.E.
Striving to live Aloha
finishing.com - Pine Beach, New Jersey
---
---
Required thickness of nickel plated diffusion barrier
November 28, 2013
Q. We have a Reel-to-Reel plating line plating Copper, Nickel, Silver over Zinc coils. Our spec cannot allow us to run faster or increase our actual production rate. I would like to know if there are standards that can help us to submit a spec. review for decreasing the nickel thickness from 100 to 70 microinch being able to still have enough thickness for barrier coating.

a) Do you know any standards? We build fuses for the automotive industry.

b)Does any plating standard advise the ratio of Copper: Nickel thickness?

Best regards,
Irving Merino
Plating shop employee - Piedras Negras, Cohah. Mexico
---
November 28, 2013
A. Hi Irving. Trevor warns us to be wary of less than 5 microns (200 microinch) depending on application, but Paul Stransky's excellent paper on Nickel Diffusion Barriers in our on-line library sites the case for 50 microinch barriers, and claims that an old MIL spec required 50-75 microinch. Reducing your thickness to 70 microinches will hopefully not be a problem, but I guess I personally can't offer a clearcut answer :-)
Regards,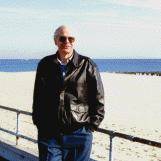 Ted Mooney
, P.E.
Striving to live Aloha
finishing.com - Pine Beach, New Jersey
---
---
How to Detect a Nickel Layer under Silver Plating
July 8, 2014
Q. How can I detect if a plating shop has laid down a Ni strike under Ag plating? We use a lot of Cu (C110) plated with Ag and specifically request "No Ni Strike or Underlayment." However, sometimes it is suspected that there exists Ni under the Ag and we need a good way to determine whether or not the parts were made correctly.

Is there an easy way to do this? The two things I can think of are 1) micro hardness, and 2) 4-electrode surface resistance using an appropriate frequency (~13MHz). But I have no experience or data suggesting either is a good Yes/No test for the presence of Ni.

Can anyone help?

Thanks!
-Doug
Doug Beuerman
Product Designer - San Jose, California
---
July 2014
A. Hi Doug. So many different things affect hardness that I doubt that it would be an effective way to prove the existence of a nickel layer. Sorry, I am not familiar with your 4-electrode surface resistance test, but would be skeptical.
The two common non-destructive methods to detect inner layers that I am aware of are beta backscatter and X-ray fluorescence. Backscatter has very limited resolution if the metals are too "similar", so I'd suggest that you rely on a manufacturer's experience for whether this is a good or bad application. I suspect that X-ray fluorescence would give you reliable answers, but these are relatively expensive machines (say $30K and up).
There is apparently some reason you don't want nickel, and sometimes if you can track your way back to why you didn't want it, it can suggest a surer or more direct test for the offending property. Good luck
Regards,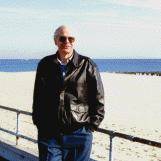 Ted Mooney
, P.E.
Striving to live Aloha
finishing.com - Pine Beach, New Jersey
---
July 17, 2014
Two simple suggestions

Microsection

Or

Strip the silver with nitric acid. If it is still white metallic, it's nickel. You can confirm this with dimethylglyoxime if you have some.

Both are destructive but a great deal cheaper than XRF

If you find nickel where you specified none, tell your supplier you will charge for your work/destroyed parts. He may stick to your purchase conditions next time.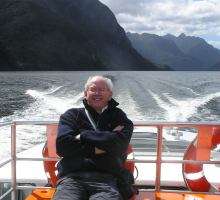 Geoff Smith
Hampshire, England
---
July 18, 2014
A. Considering that nickel is magnetic and assuming the silver and copper you are using are not magnetic at all (test them), you might try a small neodymium magnet. I have used this method many times to test for the presence of nickel plate on gold plated objects and it is quite reliable. I would say if there is any attraction at all, there is nickel under the silver. I guess it is possible that if the nickel is very thin (nickel strike, e.g.) and/or the silver is very thick, there might be little or no attraction, but I doubt that this would happen. Very simple and worth playing with. And it's non-destructive.

I have also used the much weaker Alnico magnets with success. My favorite type is the long skinny scrap metal magnet (about 1/4" Dia X 2.5" long) on a key chain. Many scrap yards will give you one for free. I dangle the magnet by the chain (maybe hang it on a nail) until it stops moving. Then, I move the object slowly towards the magnet. When it gets close, there will be a slight movement of the magnet if nickel is present. You have to watch carefully. However, I always used this on gold and it may not work well with the thicker silver.
Chris Owen
- Nevada, Missouri, USA
---
July 21, 2014

Gentlemen,

Thanks for the excellent input. The reason for no Nickel is because it is magnetic. As a diffusion boundary it is excellent. As a high frequency conductor it is somewhat inductive. This adds significantly to the losses, lowering efficiency, and thus increasing the heat load that must be dissipated. I am sure this is the same reason for the lead frames mentioned earlier in this thread (MHz and higher die inside).

I agree that hardness is a long shot and destructive tests (or my current / dissipation test) are a pain. But a dangling magnet just might be ticket to easy detection in a production QA inspection environment. I will certainly give that a try.
Doug Beuerman
[returning]
- San Jose, California, USA
---
---
September 19, 2014
Q. Hi Doug,
it is really interesting to know about the Magnetic effect due to Ni for high frequency products.
Do you have any article on this?

We are currently performing a cost saving project for leadframe (CuSn6), to reduce the Ag plating thickness from 3 µm min (for Au bonding purpose, we plated this thickness), to replace partial of Ag with a barrier of Ni.
Our target of plating Ni 1~2 µm and Ag for 1 µm min ... but this product is for some radio frequency use.

We need to know what is the frequency range it will impact by this finishing.
Jennifer Ho
- Singapore
---
---
July 10, 2018
Q. Can anyone elaborate on this issue when it comes to Jewelry. Im interested in silver plating Copper jewelry but without a Ni barrier if possible. However, I do not want to make my final product one of lesser quality by doing so. So, is it my understanding that if the final application of the plated surface is not undergoing any heating process that this diffusion migration will not be an issue?
Annie Jeanne
- State College Pennsylvania
---
July 18, 2018
A. Annie: Every industry has different silver plating needs and diffusion concerns. Some electronics applications may need a nickel barrier but millions of silver plated circuit breaker contacts are in service with no nickel barrier. Jewelry with about 10 microns (400 micro-inches) of silver plate with provide good wear and no need for any barrier layer, nickel or otherwise. Keep in mind that silver will tarnish over time with or without a barrier.
Neil Bell
Red Sky Plating

Albuquerque, New Mexico