Where the world gathers for
plating, anodizing, & finishing Q&As since 1989
-----
Metal fume fever symptoms and results
"Welding Zinc Coated Steels"
from Abe Books
or

Affil. Link
Your purchases make finishing.com possible
2004
Possible relief from metal fume fever symptoms. There are long terms effects on hypersensitive people. I worked 4 years in a poorly ventilated sheet metal fabrication shop. Suffered daily attacks after 2 years of exposure to zinc oxide fumes, and many others, associated with the fabrication of HAVAC duct workings. I myself have been searching for info on long terms effects, and have found only tidbits. No actual cases or data, but they are out there.
One thing I've uncovered is the association of cold remedies heavily used by shop workers exposed to zinc oxide fumes. In the shop I worked for, we ate it like candy, why, because it relieved the symptoms. Once onset occurs, a cold pill which contains Pseudoephedrine will start to minimize symptoms within an hour, and relieve them within 4 hours, based on personnel experience. I did not fully recognize this correlation until recently. Myself and fellow shop workers knew they helped us feel better, but never gave a second thought to it, just took them often so we could continue to do our jobs.
I haven't worked around galvanized materials for 4 yrs, and I still have flash back illness, sudden unprovoked metal fume fever attacks. Knock me down fast. I took a cold pill to help with my cold symptoms, during an attack. Hoped I could feel better some how, and knew I could at least minimize my cold symptoms. I was stunned to gain relief from the fume fever symptoms as well. Never put the two together before. Have been using cold pills for over a year now, to get relief from symptoms. I suffer from random attacks several times over a yearly period, and usually from May thru Oct. Have no clue what that's about, but after 5 years of attacks, that's the period of time I watch out for them. Only correlation is I work a lot harder during those months, and burn more deep cell tissues and fats then.(loose weight) Suspect high level of toxic build up in my body as suggested by timing of attacks. Have considered these toxins cause an allergic reaction, as that's the response the body produces when exposed, either to the fumes themselves, or release of toxins built up within the body. I'm by no means a Dr., but strongly feel this line of treatment should be researched within the medical field, and especially ER Meds for treatment of metal fume fever victims.
Relief of symptoms is very strongly desired by victims/patients, and pain killers only mask the symptoms, and not very well. These attacks are very alarming, especially strong reactions, causes great fear for ones life, and relief is all a patient can dwell on. Am searching for info on de-toxicing the body of build up, as continued attacks are draining the life out of me. Hoping to find a research lab interested in studying long term effects of exposure to zinc oxide fumes, and related emissions, with use of a live human patient. All I've found so far is time of exposure studies, with comments on no data on long term effects. I would like to prove the link to cold meds and relief, so that the medical fields can help suffers quickly, and effectively and manufacturers can provide instant ER meds for workers suffering an attack. Pharmaceutical companies could make metal fume fever kits, like bee sting kits for instant intervention. Distribute kits to companies at risk of employee exposure.
From one sufferer to all fellow suffers, proper ventilation and use of respirators, if necessary will save your life. If you suffer an attack, review your practices when exposure is possible and do everything possible to remove the risk. I had to quit my job to accomplish that. Too little, too late.
Lisa Weinke
x-sheetmetal fabricator - Coeur d Alene, Idaho, USA
---
2006
I work in a metal working environment. I am looking for info on metal fume fever. The taste is unbelievable. Thanks.
John Halvorson
- Cedar Rapids, Iowa
---
2006
I have Multiple Chemical Sensitivity Syndrome and while becoming ill I developed multiple organ reactions beyond the standard case definition of "Metal Fume Fever" and far more rapidly than the 'definition' specifies. I suppose the reactions and impairment like that of "Toxic Encephalopathy" and although mostly temporary there are some components that I believe are long term as the metal oxides are likely to be stored in body fats as is true with organosolvents and pesticides. See "Chemical Exposures - Low Levels High Stakes", N. Ashford C. Miller..

I would expect that vitamin C is probably a safer option of chelation than more aggressive alternative such as EDTA or treating symptomatically would suggest. Far Infrared Sauna may help and possibly some exercise if managed very carefully.

Anyone practicing metal ore processing or fabrication should use protective breathing equipment as the long term effects of sustained exposures are largely unknown. The lack of evidence does not equate to lack of proof. The scientific principal of "Cause and Effect" is valuable. Exposure levels below "Lethal Dose" (LD) does not mean that injury does not occur before LD takes effect. And LD may take years to take effect as it does with Formaldehyde, Asbestos or Hexavalent Chromium with various cancers.

My condition was also compounded by exposures to diesel emissions solvents such as Toluene, MEK / methyl ethyl ketone and naphtha (petroleum). My reactions while disability increased till permanent disablement included: dizziness, headache, indigestion, nausea, lower back pain (possibly kidney impairment), diarrhea, fatigue and 'depression'. Other symptoms included muscular-skeletal pain like that of Fibromylagia. CNS depression was evident even in the early stages which indicates a diagnosis of Myalgic Encephalomyelitis (Chronic Fatigue Syndrome). Various symptoms lasted for days but the lower back pain lasted longest. The nausea ended hours after the bowel was evacuated usually within two hours of initial exposure.

This occurred with Aluminium and exacerbated when used with ethanol as a cutting compound. Lead/tin/rosen core solder flux with ~5% hydrobromic acid in ~95% isopropylene attributed to chronic indigestion that was only temporarily alleviated by oral calcium supplements or pharmaceutical medications. Treating symptomatically never worked for any symptom and in most cases exacerbated those symptoms and many others which is classic to the MCS condition. My alcohol intolerance increased as did the adverse reactions to almost all fragrance either natural or synthetic.

My current hypersensitivity to metals include but are not exhaustive too: aluminium (free-flow agent used in salt (aluminium sodium silicate)), bromide (bread improver (potassium bromide) Reverse Osmosis filtered water (RO is filtered through bromide filters (servicing of the membranes are with chlorine)), nickel (component of stainless steel which oxidises on the surface) and also in most financial coin currencies to inhibit visual corrosion, iron (when heated or cut even at cold temperature), carbon (anything burnt), and sulphites (food grade preservative and lead acid batteries).

If anyone struggles with Metal Fume Fever they are best to see a physician practicing in "Environmental Medicine" (These were formerly called a "Clinical Ecologist").

For US and others
aaem.com/Referable_Physicians

For Australians
acnem.org/referrals/index
Jonathan Wilson
- Melbourne, Victoria, Australia
---
2007
I welded on some galvanized steel conduit, with a zinc base paint lining the inside for 3 hours, I felt extremely ill that night and have had a metal mouth taste since...it's been 4 days. Will I suffer long term for this?
Carmen Hoehn
- Troutdale Oregon USA
---
2007
We hope you feel better soon, Carmen. But at this point, that question has been responded to more than a hundred times on this thread and many other threads (use the search engine for "fume fever" and "welding galvanize") on this site. We long ago passed the point of "Yes there is a possibility of long-term harm" / "No, there isn't" / Is so / Is not / Is so . . .
A call for further responses will only be like siblings just shouting louder and louder at each other :-)
The truly important point I think is that people should not be inhaling welding fumes! People should not be arguing about how long they will be sick, they should not be getting sick at all. Good ventilation and proper forced air welding hoods are the way to go.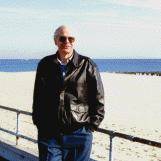 Ted Mooney
, P.E.
Striving to live Aloha
finishing.com - Pine Beach, New Jersey
---
April 1, 2013
Q. Wow I just recently figured out I get this when I surface grind stainless steel. It's grinding with a coolant thus containing the dust, but the coolant holds the fumes and creates a sort of fine "fog" in the air. I just put two and two together.
Shawn Zeman
- Glendale, Arizona
---
April 2, 2013
A. Hi Shawn. I suppose it's possible that the metal dust is causing the problem, but I'd be more concerned about this coolant "fog". I've heard that inhaled oil mists can coat your lungs and suffocate you, and that people have tried from the mistake of trying to breathe air from an air compressor.
Regards,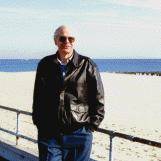 Ted Mooney
, P.E.
Striving to live Aloha
finishing.com - Pine Beach, New Jersey
---
October 8, 2013
Q. I have a welder who is feeling ill from having welded on Galvanized metal. Likely he is experiencing the symptoms of metal fume fever. I am wondering if giving him calcium carbonate antacid will have a positive impact on his condition.

I know that prevention is the better way to go, of course, but if my guy feels ill because of this work, I want to do something to reduce his discomfort.
Thanks,

Jim
Jim Brennan
- Mathias, West Virginia, USA
---
January 8, 2015
opinion! It should be made mandatory for employers to supply air-fed welding helmets for all grinding, oxy cutting, plasma, air arc and welding.
I have high chromium levels in my blood from boilermaking.
Mathew Dessent
- Newcastle, nsw, Australia