Where the world gathers for
plating, anodizing, & finishing Q&As since 1989
"Surface finish for a stainless steel or Al automotive pedal pad"
-----
2004
I am a automotive engineer who has been asked by the OEM to help them develop a sport pedal pad. This pad is to consist of a stainless steel or aluminum layer with a undetermined finish. My question to you, how can I obtain samples (pictures or actual) of various surface finishes that are done on stainless steel or Al currently. We are looking to make a decision on a specific surface finish with in a couple of months. I don't believe there is enough time to specifically develop anything. I hope someone can point me in the right direction.
Thanks
Deanna Fudge
automotive engineering - Bradford, Ontario, Canada
---
2004
Can't provide you with visuals and am not sure anyone else can; however, I can give you a couple of things to think about.
1. Pedal to me means that the foot is somehow involved with the contact of this part. That means that a rough surface, pattern, or texture is desirable.
2. The draw back to a rough surface is that dirt plus other stuff can lodge in texture.
3. Lastly, unless I am missing something, aluminum is a pretty soft metal and is easily marked up.
4. That means that a thick sealed textured pattern might be your best finish rather than a flat surface finish.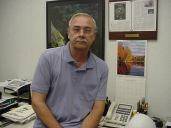 AF Kenton
retired business owner - Hatboro, Pennsylvania
---
2004
Hi,
I would suggest doing a little research on what might be illegal so you don't spend a lot of time on something that isn't going to be usable. The next thing I would do is pick up a couple of automotive magazines and check out what is already out there. If you don't have time to R & D, chances are you'll come across something close to what you will end up producing. Look at mags like "Custom Rods" or something to do with Kit cars, they have hundreds of custom part suppliers with pictures of all of the latest aluminum and stainless equipment. You can pick them up at any grocery store.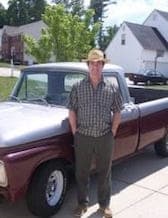 Sheldon Taylor
supply chain electronics
Wake Forest, North Carolina
---
2007
I think it is very easy to solve your problem,the best way for you to seek the help from pedal manufacturer.
Remark:I was the project manager for pedal business three years before!
Quan Keyong
- Chongqing, China