Where the world gathers for
plating, anodizing, & finishing Q&As since 1989
"Coloring Chrome Plating"
-----
2004
This weekend I ran into a site that said they are able to add color to chrome. When I called and spoke with the gentleman and inquired on the procedure he told me that they chrome plate the pieces and then shoot a translucent powder over the top to get the color. I read also that powder coat does not stick to chrome, so should I take it that he is telling me something that is not true or is it possible that they use the chrome fx plating system made by alsa corp. I wanted to incorporate color into some of the bikes that I work on so I just wanted to have the proper information to pass on to clients. Thank you, -mike n.
Michael Nguyen
Graphics Designer and Bike Builder - Houston, Texas
---
2004
It is true that chrome plated surfaces exhibit an extreme wetting angle that make it difficult for paint to adhere, Michael, however--
1). The 'chrome look' comes from the underlying nickel plating, and most people aren't really concerned with the very finest details. So if someone offered a surface that was nickel plated and translucent painted, and called it 'colored chrome' it would be an awfully small lie, probably not intended to deceive but only to not confuse.
2). Although paint tends to not adhere well to chrome, "nothing is impossible". Advice that painting chrome plating is problematic, and using the shorthand that it's "not paintable", isn't a blanket accusation that any manufacturer who claims they are doing it is a liar :-)
3). The Alsa system yields a highly reflective finish that looks a lot like chrome, but it's a specialized painting system that actually has nothing to do with chromium metal or with electroplating. Although it looks similar, it's quite different functionally, so I don't think the shop would attempt to maintain secrecy regarding whether they use real chrome electroplating vs. the Alsa process.
A top notch real nickel-chrome plating job is absolutely unequaled in beauty and corrosion resistance, but quite expensive. Anything, including imitation chrome, is better than a low quality nickel-chrome plating job. I have an inexpensive Huffy with chrome plated fenders that rusted badly within 3 months. Nickel-chrome plating is a barrier-layer plating, not a sacrificial plating like zinc. If there is any small porosity in the plating, rust will bloom as the steel tries to cathodically protect the nickel.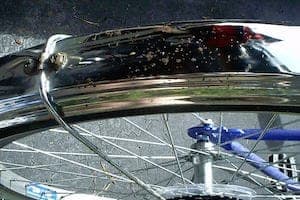 Waterman & Peters in "In Search of Excellence" tell us that a restaurant which must meet a good price point on salad should track down crisp lettuce, not cheap artichokes, and so it is with chrome: if you can't afford to do it right, do something else. Low quality chrome is a horrible choice.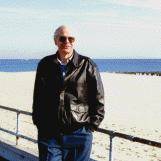 Ted Mooney
, P.E.
Striving to live Aloha
finishing.com - Pine Beach, New Jersey
---
June 19, 2009
Would you please advise me a chrome paint which can be applied over plastic.It have to be translucent and applicable with spray gun...
Beyhan OZEL
outdoor sign company - Turkey
---
June 19, 2009
Hi, Beyhan. Achieving adhesion to some plastics is not horribly difficult, and can involve something as simple as Krylon Fusion [affil link] paint. But other plastics are more difficult and may require special flame treatment, etc. Please search our site for painting plastic bumpers for more details on that.
After you have an adhesion layer, you can probably apply any high-quality chrome-look paint -- see the banner at the bottom of the page. Good luck.
Regards,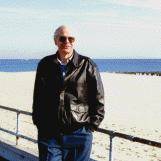 Ted Mooney
, P.E.
Striving to live Aloha
finishing.com - Pine Beach, New Jersey
November 3, 2010
I have a drum rack with chrome plated steel tubes. I want to "darken" the chrome tubes to blend better with the black powder coated hardware on the drum shells. I don't want to paint or powder coat the tubes because there are clamps placed on these tubes that will surely cause it to crack and chip off in time. Can I change the color by taking a torch to them and applying extreme heat similar to how an exhaust pipe darkens after a while? Maybe put them in a large oven? Is there a chemical I can apply that will give them a darker appearance? I don't care if it's not 100% uniform. A "tarnished" "blueing" exhaust pipe look that is non uniform might actually look really nice with the kit. Any advice is appreciated.
Randy Maizland
hobbyist - Fort Collins, Colorado US
---
November 3, 2010
Hi, Randy

You (or a friend who is familiar with safely using muriatic acid) can remove the thin chrome plating, revealing the heavy nickel plating below. This will be slightly yellowish or tarnished looking, which may be good enough for you. You can try an indelible marker on the nickel plating, although it will have to be repeated frequently and it won't stick on the chrome. The right way to do it, albeit expensively, is to have a plating shop do black nickel plating or black chrome plating for you. Good luck.
Regards,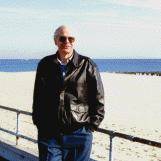 Ted Mooney
, P.E.
Striving to live Aloha
finishing.com - Pine Beach, New Jersey