Where the world gathers for
plating, anodizing, & finishing Q&As since 1989
-----
Outgassing during two-layer powder coating
2004
Q. We coat wires with double layer : 1st a metallic coat and a clear as a top coat. We have observed sometimes a lot of out gassing. Any of you know if this defect is coming from the metal, and could be stopped by some coating, I mean thickness and type of powder? Do you know the causes of the out gassing?
Miguel Segoviano
, Operations Manager
Powder Coating - Quer´taro, Mexico
---
2004
A. Outgassing is caused when heat is applied to a porous surface, opening the pores and releasing trapped air. If you cover the surface with something(like paint), the air will come through in the form of a bubble. If this is your scenario, you can solve it by heating the wire to a temperature that is hotter than your cure temperature, and keeping it hot longer than your cure time. Then when you paint it, the outgassing will have already happened and shouldn't be a problem. If this is not the problem, all you can do is try to find out what changes in your process occur during the "sometimes" when the problem is appearing. It could turn out to be something as simple as coating thickness, do some investigating and you'll find the problem.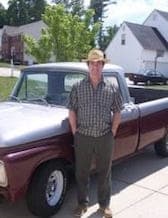 Sheldon Taylor
supply chain electronics
Wake Forest, North Carolina
---
2004
A. Are you sure it is gassing? As a test please try and this - replace the powder with your clear coat - ending up with two coats of clear - depending upon the result you will discover if it is gassing or not.
We mfr a wide range of metallic powders and come across a similar problem when our clients are coating wire components (domestic light bases) it appears that the weld joints sometimes cause a problem of back ionization ( can look like gassing).
If you decide the problem is gassing change to a non-gassing type of powder - a standard powder with an additive to slow the rate of cure - this allows the gas to escape prior to the final cure.
Please let us know if this has helped.
Terry Hickling
Birmingham, United Kingdom
---
2007
A. Outgassing can be caused by several factors. Know this as I am a Powder Coat Supervisor.
Reasons being:
- pH in washer stages
- How many parts go through and how long the major cleaning tanks are being changed
- phosphorus build up going thru the washers (shutting the line off or slowing it down causing flash rust on the parts)
- stripping residue
- heavy paint
- ovens not up enough to cure paint

It's a matter of troubleshooting!
Pam Nevers
- St. Paul, Minnesota, USA
---
September 24, 2010
A. Check your concentration and ph in your washer. If you over clean or have a low ph you can leave microscopic holes in the wire which would create an out gassing effect.You may want to check the carbon content in your wire. If you have high carbon content in your wire that will make it softer and easier to create out gassing pockets by over cleaning or a low pH. I run wire products everyday.
Dean Companio
- auburn alabama
---
February 17, 2017
A. All types of steel have oil residue. Oil residue is a process at the mill during the making of the different substrate. Using a pretreat will remove the surface oils and with heat and contact time in the washer will also help remove some of the inner oils. If you see outgassing after cure it can also be due to high percentage of Smut coming thru during the bake process. Check to see if your chemical supplier has more of an aggressive cleaner or raise concentration and heat in cleaning stage. Be careful when changes are made due trial runs first. Hope this helps.
Mitchell H King
Paint Systems Manager - Fargo, North Dakota U.S.