Where the world gathers for
plating, anodizing, & finishing Q&As since 1989
-----
Does hydrogen embrittlement baking time and temp depend on part size?
2004
At what depths of product does your baking hours have to increase to insure that the center for the product has been baked to the proper temperature and time? For example, screws that call for a temp of 350 degrees and 4 hours, the depth of your parts are 18" deep, by 3' long and 2'wide.
DEE LANGSTON
plating shop - BRECKENRIDGE, MINNESOTA, USA
---
2004
The answer to your question is that the 4 hours only begins once the core temperature of the parts reaches the appropriate temperature. It has nothing to do with the indicated furnace air temperature. The following is from SAE/USCAR-5 AVOIDANCE OF HYDROGEN EMBRITTLEMENT OF STEEL:
All references to temperatures relate to part core temperature and not the indicated oven air temperature. Statistical data of verifications in temperature at the center of the oven load and oven temperature shall be established to develop the oven profile. The temperature of parts in a batch type of baking furnace shall be monitored with a thermocouple placed in the middle of the load. For continuous bake ovens a temperature trace through the oven must be run with a calibrated thermocouple in the lowest temperature position, at least once a year.
I strongly recommend that you obtain a copy of this standard, and use it to document the process used at your facility. You can obtain by using the SAE website.
Toby Padfield
Automotive module supplier - Michigan
---
2004
I believe not
1- I have not seen any specs specifying such thing .
2-your hydrogen is at the surface , and heating the surface is enough to squeeze it out.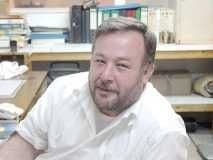 Khair Shishani
aircraft maintenance - Al Ain, UAE
---
2004
Technically, the bake time is after the part reaches oven temp. On a tray of screws, this would be a very few minutes after the oven reached temp. On a deep tray of screws, this might be upwards of an hour. Our solution was to thermocouple the part. We used a probe that could be bolted to large parts or could just be stuck in the middle of a pile of loose parts.
James Watts
- Navarre, Florida