Where the world gathers for
plating, anodizing, & finishing Q&As since 1989
-----
Zinc analysis in brass bath and colour changing problem
2004
Q. Hello...
When we analysis metallic zinc in brass plating,we couldn't colur point. If I tell briefly; Firstly when we drop formaldehyde and add E.B.T indicator colour occur violet(purple)but when we start analysis the solution colour do not change.But sometimes this colour changes from violet to blue.Why occur this unstable?I searced some book and from inetrnet to find alternative way but I couldn't.Actually I find some alternative way not to change anyting.It was same.
Could you tell me alternative way to easly analysis for clearly changing colour?
Thanks.....
Sincerely......
Emre Tuna
engineer - Istanbul, Besiktas, Turkey
---
2004
A. After the end point you should add one ml formaldehyde and if the colour changes to violet you should titrate again to to blue , and again you add one ml formaldehyde and titrate till blue colour won't change by the addition of formaldehyde. Good luck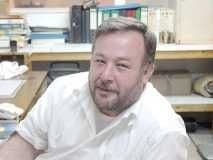 Khair Shishani
aircraft maintenance - Al Ain, UAE
---
2004
A. The technique that I used many years ago, employed the use of a Chloral Hydrate Solution to stabilize the endpoint of a Zinc in Brass titration with E.D.T.A. Standard. This material is now a controlled substance in the USA ( I do not know about other countries).
Here is one tip that may make your life of titration easier. When you use Eriochrome Black "T" dye as an indicator try a different mix. Normally we use 1 Gram of dye in 99 Grams of Sodium Chloride, and get good results. Try using 1 Gram of Eriochrome Black "T" dye in 99 Grams of Triethanolamine. Mix well and make it new every month. You should see a much more stable endpoint than with the Sodium Chloride mixture. This also works nicely for Zinc and Cadmium bath titrations.
Good luck,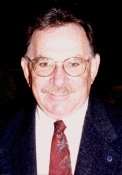 Ed Budman
[dec]
- Pennsylvania
With deep sadness we advise that our good friend Ed passed away Nov. 24, 2018
---
2004
A. The way I did this particular titration for many years was:
1) Combine sample, water, and pH 10 buffer. Use as small a sample size as possible. Now, add Eriochrome T/NaCl mixture - not too much.
2) Make sure your buret is filled with enough 0.1 M EDTA titrant to complete the analysis. Fill a 10 ml graduate with 1:9 formaldehyde. Hold it in your left hand. Put your right hand on the buret stopcock.
3) On your mark, get set...GO. Add the formaldehyde and start titrating IMMEDIATELY and RAPIDLY till the pink color of the mix turns to the sky blue color of the endpoint. I always found that the key was SPEED. If the mixture turns from the bright pink of the starting mixture to a kind of faded pink color, toss the whole thing and start over, titrating more rapidly the next time. I think the Erie T reacts with the formaldehyde, or something, and is deactivated..
Hope this is of some help.

Dave Wichern
Consultant - The Bronx, New York
---
---
Brass titration
August 19, 2019
Q. Where would I find chloral hydrate to test our cyanide brass bath?
matt apperson
iron haus - hamilton, Montana usa