Where the world gathers for
plating, anodizing, & finishing Q&As since 1989
-----
Chroming of plastic parts
2004
Please help!
I'm trying to put a metallic finish (chrome like) on some plastic parts. This is a custom job and is not for a large production, just for myself.
Its been difficult to find anybody who know how to do it. I was originally told that vacuum metallizing would be best, but at a minimum price of $1000.00 for a few small parts it's not cost effective. Then I was told powder coat would be best, but I've heard that the parts must be baked at high temp. High temp may melt plastic parts, or will it? Also I've heard of conductive coatings.
What is the best and cheapest way to put a chrome finish on plastic? No spray paint suggestions please. I want a real chrome look to my plastic parts, like the chrome finish on a plastic car grill.
Tasso Vlachos
hobbyist - chromedey Laval, Quebec, Canada
---
2004
If you want real chrome plating, there isn't a 'best' way to do it, Tasso, there's only one way to do it. Real chrome plating like on an automotive grill is is done via an electroplating process. The plastic is etched for 'tooth' (and only some plastics are etchable), then it is dipped into solutions with tin and/or palladium chloride to leave a few atoms of metal on the part, these act as the seeds for electroless nickel plating which comes next, then the part is electroplated with at least one layer of copper plus at least two layers of different kinds of nickel plating, and finally a thin flash of chrome plating.
You can't do it yourself; you need to find a shop that does chrome plating of plastic.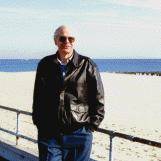 Ted Mooney
, P.E.
Striving to live Aloha
finishing.com - Pine Beach, New Jersey
---
2005
I have nothing to do with chroming what so ever, but I did watch a program on discovery channel this morning (28/08/05) and someone was showing how they chrome plastic parts for custom cars. Unfortunately I switched over a bit late so I think I missed a little. But basically this guy said it is possible to "chrome" anything. He took a plastic cover covered it with a milky substance, waited a while then washed it with distilled water, he then sprayed it with "chrome", then immediately dried it with an air hose and the results looked spectacular. Nothing he used looked too "Hi Tech". Does any one know of this method?
Robin Smith
air conditioning - Sydney, Australia
---
2005
"Chrome-like" paint is much better than it was just a few years ago. And indeed you can spray a "chrome-like" paint as you have described. Vendors are shown in the banner ad at the top right corner of this page. But the only way in which it resembles chrome plating is that it looks something like it; there is actually no chrome in it.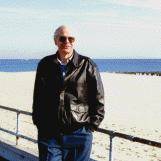 Ted Mooney
, P.E.
Striving to live Aloha
finishing.com - Pine Beach, New Jersey