Where the world gathers for
plating, anodizing, & finishing Q&As since 1989
-----
Galvanic Reaction between zinc plated bolts and S.S. washers
Current question and answers:
March 8, 2021
Q. I purchased a laundry sink with cabinet and am assembling it. The stainless steel sink accommodates an included single faucet, also stainless. The steel is very thin so I wanted to underlay the faucet with a washer larger than the device that secures the faucet. The only 2.75" washers with a 1.375" hole I could find were zinc chromate coated. Water might be present. How can I prevent corrosion?
Thomas Ross
- Missoula Montana
---
March 2021
A. Hi Thomas. The right answer of course is stainless washers :-)
A rubber washer or chunk of gasket material doesn't actually solve the galvanic potential problem because the zinc washer is still electrically connected to the stainless at the threads, but in terms of real world corrosion, not having a damp capillary action area between the bottom of the sink and the top of the zinc washer should make a lot of difference.
Luck & Regards,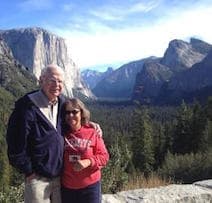 Ted Mooney
, P.E. RET
Striving to live Aloha
finishing.com - Pine Beach, New Jersey
---
---
↓ Closely related postings, oldest first ↓
---
---
2004
Q. We are currently doing a Liquefied Natural Gas Subcontract on shore. Part of our scope is providing Cold supports for Gas lines. These are usually heavy density foam around a pipe clamped by saddles onto a beam or base. Original specs requires Bolts with Bright Zinc plated finishing to 25 microns with stainless steel washers. We would like to inquire if there will be galvanic reaction when this two different metals come in contact. The bolts will have to be torqued so any corrosion in the future would affect the design principle. Also, is there any remedy for this should we have the least option of changing the materials. Otherwise, please advise so.
Ver Chavez
Insulation - Kuala Belait, Brunei
---
2004
A. Although 25 microns is a very heavy zinc electroplating, the useful life of zinc plated hardware in outdoor exposure is rather limited even without the more noble stainless steel washers accelerating the corrosion. I don't know what other design constraints you have, and there are always plenty, but galvanized everything would sound more durable to me.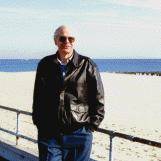 Ted Mooney
, P.E.
Striving to live Aloha
finishing.com - Pine Beach, New Jersey
---
July 17, 2008
A. I agree with Ted that the best route to go is with galvanised fasteners and washers, then the electrical potentials of all components will 'balance-out' which means that nothing is going anodic to the rest. This means no rapid dissolution of the zinc coatings.

Remember, when using zincs with both carbon and stainless steels you must observe cathodic/anode ratios. For example, a small galvanised bolt-head sitting on a bare metal beam would cause a huge negative anode/cathode ratio, hence the zinc would dissolve to protect the bare steel but would do so at an alarming rate.
Near the sea in salty coastal atmospheres (and with sulphur salts from refinery stacks) the zinc layer would probably be gone in a short space of time, sometimes even in few months.

If you have hundreds of galvanised bolts and stainless washers already in place, a 'quick fix' is to take a brush and coat them with tar or bitumen.
Note: not the modified versions with fancy solvents (for fast flash-off times) but the good 'ole fashioned' sticky stuff. You would be surprised at the results.
Rick Simpson
zinc coatings - London, England
---
---
Corrosion potential: stainless equipment outdoors w/ galvanized anchors
April 22, 2008
Q. My company makes a product that is installed on side walks and in parking lots. The installation base is a galvanized mild steel plate affixed to the ground by either wedge anchors or J bolts set in concrete. Onto this galvanized plate is a piece of equipment that has a 316 stainless steel base. Both parts come into contact over a wide surface area. Will there be any galvanic corrosion problems between the galvanized plate and the stainless plate? If so, what can be used between the two plates? The installation sites see varying weather conditions in various climates.
Todd Magness
product designer - Harrison, Arkansas
---
April 23, 2008
A. Hi, Todd. A galvanic corrosion cell requires 3 things: metals of differing potential, a metallic path between them, and an ionic path (wet path) between them. It's severity depends on how far the metals differ in potential (stainless and zinc are far away), how wet and conductive the wet path is, and sometimes the relative surface areas (a large area of nobler metal is a worse situation than a large area of active metal).
In this case you have a large area of the nobler metal (stainless) available to corrode a small area of active metal (galvanizing and then steel) under unfavorable environmental conditions. The two parts should be electrically isolated with plastic shims, bushings, and washers, I think.
Regards,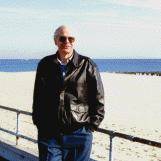 Ted Mooney
, P.E.
Striving to live Aloha
finishing.com - Pine Beach, New Jersey
---
May 27, 2008
A. Ted is right ... If you look at galvanized boat trailers, it is common to see the frame and parts hot dipped, and the fasteners SS. They use plastic washers and inserts to break the path.
David Jaye
Houston, Texas
---
---
April 19, 2012
Q. Much of the topics related to the Zinc/SS are about clamps and sea locations.

We have a project where we are placing 3" L 1/4-20 countersunk zinc plated steel screws through a post and attaching with stainless steel washers, lock washers and nuts. Would there be a concern for the dissimilar metals? This is an outdoor product nowhere near an ocean.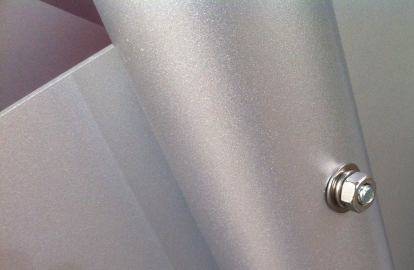 Matt Robinson
Manufacturer - Reading, Pennsylvania, USA
---
---
January 17, 2013
Q. I am simply a homeowner attempting to do a job correctly and prevent future issues.

We recently purchased a basketball system which utilizes a large and very heavy main pole that will attach to a concrete pier. Most all hardware that shipped with the system is stainless steel with the exception of the 4 "J" bolts that are sunken into the concrete pier. The J bolts aren't quite as dull as I would have expected them to be if galvanized and aren't quite as shiny as I would have expected for zinc coated. Anyway, I'm assuming they are simply zinc coated as I really do not feel they are galvanized.

Since the main pole is heavy and I do not wish to remove it later to replace any hardware, I was thinking of using stainless steel nuts and washers underneath the main pole's mounting plate. The nuts are used for adjusting the level and the large washers simply offer more surface area support. Since the J bolts are zinc coated, will it be acceptable to mount the stainless steel nuts and washers on the J bolts underneath the pole? Or would it be recommended that I stick with only zinc coated hardware? My main concern is having to remove the pole in later years just to replace badly rusted washers or nuts. But, on the other-hand, the use of stainless steel hardware may cause the J bolts to deteriorate at a much faster rate causing more serious issues ... am I thinking correctly?

We are located in South Carolina and not near the coast, but since this hardware will be very near ground level, it will be wet at times. Thanks so much for your help!
Tony Lunn
- Lugoff, South Carolina, USA
---
January 18, 2013
A. Hi Tony. Galvanic corrosion issues are relative. What would be unacceptable on an airliner might be a trivial concern on a basketball backboard. What you haven't mentioned is what the pole is made of, and that may affect the answer...
Zinc is cathodic to stainless steel and will corrode to try to "protect" the stainless. But stainless can also be rather 'passive', i.e., not encouraging that electrical flow. In general, if you have a tiny area of zinc coating and a large area of stainless steel, the zinc will be consumed fairly quickly. In other words, galvanized bolts are not ideal for connecting stainless steel structures. But if you have a large area of zinc and a small area of stainless, it's probably not a problem. Stainless hardware can usually be used to connect zinc coated structures in non critical applications.
Regards,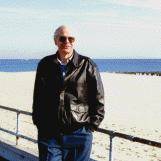 Ted Mooney
, P.E.
Striving to live Aloha
finishing.com - Pine Beach, New Jersey
---
---
Can I use Stainless steel washer for A193 GrB7 bolts
June 17, 2017
Q. I've got a requirement for stainless steel washers for carbon steel bolts and nuts. Am afraid to use this as there may be corrosion if I use dissimilar metals. Please advise.
Abdul Hakeem
Buyer - Dubai, United Arab Emirates
---
June 25, 2017
A. For ASTM A193 [affil link] Grade B7 Bolts/Studs suitable washer is F436 although you can use SS304 washers.
Vishal Agarwal
INDANA STEEL PVT.LTD - kolkata,West Bengal, India
---
---
February 4, 2019
Q. Scenario:
- 1/4" stainless flat head screws
- 1/4" stainless floating nutplate bonded to painted aluminum plate
- countersunk holes in a painted aluminum plate
- all installed on an indoor piece of machinery located in central Florida with regular exposure to outdoor humidity, but no direct exposure to rain
Questions:
1. Galvanic corrosion concerns given the small surface areas?
2. Galvanic corrosion concerns if I switch to a black zinc plated screw, again given the small surfaces areas?

Pam Capers
- Orlando, Florida, USA
---
February 2019
A. Hi Pam. I don't think stainless screws are a problem for painted aluminum structures except in truly bad conditions like offshore oil rigs. The black zinc screws are probably okay indoors too but are not as safe an application. Just personal opinion; you need to check if your machinery is subject to any building codes which dictate such stuff.
Regards,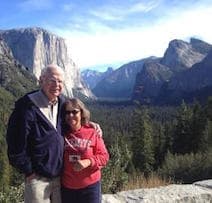 Ted Mooney
, P.E. RET
Striving to live Aloha
finishing.com - Pine Beach, New Jersey
---
March 25, 2019
A. Regarding stainless steel in contact with aluminum. The aluminum will sacrificially corrode to stainless steel (sacrificial corrosion) by forming a battery. A coating such as paint would minimize this condition for a period dependent on the coating thickness, stress of service life, atmospheric condition. The same if the aluminum screws were anodized.
Better to use stainless steel screws. Especially to use same alloys.
Stephen F. Rudy
Chem Analytic LLC - East Hanover