Where the world gathers for
plating, anodizing, & finishing Q&As since 1989
-----
Repairing scratches in black anodized aluminum
1998
Q. I work as a project engineer in a R&D lab and we have a project to laser etch black anodized aluminum. We are looking for a method to clear coat this laser-etched mark. Clear anodizing the part is out of the question. This particular application requires that the coating be applied by spraying or brushing. The coating needs to be abrasion, corrosion, chemical and UV resistant. Any info or leads would be greatly appreciated.
Keith Hoffman
---
1998
A. I believe Birchwood Casey has a product called Aluma-black that you can brush on that will form a black, aluminum oxide film.
Hope this is of some assistance.
David M. Weaver
[deceased]
- Toccoa, Georgia

Ed. note: With great sadness we must advise that David passed awayt on Aug. 15, 2003.

---
---
Repair of black anodizing after machinining scuffs & scratches
2001
Q. I would like to inquire if there is a method of repair for an anodized part that has been scuffed up and scratched up after machining it. I have a black anodize component that was drilled and tapped and in the deburring process it became scuffed up and scratched around some of the holes.
Thomas Tracy
- Mt. Sidney, Virginia, USA
---
"The Surface Treatment & Finishing of Aluminium and Its Alloys"
Wernick, Pinner & Sheasby
from Abe Books
or eBay
or Amazon
(affil links)
2001
A. Practically speaking, there is no repair. Anodize is extremely hard and to get thru it, you literally crush it with pressure from the drill. This causes it to chip away from the edge of the hole leaving a cosmetically ugly area.
Touch up anodizing, brush anodizing, will slop chemicals that will destroy part of the anodizing and be even more ugly.
Precision masking can be done, but then the chemicals under cut the anodizing or the masking and that is really ugly. Lastly, you will never match the original black dye. Strip and re-anodize or use a black magic marker if it is not a critical area.
James Watts
- Navarre, Florida
---
---
Multiple threads were merged: please forgive repetition, chronology errors, or disrespect towards other postings [they weren't on the same page] :-)
---
---
Repairing small scratches in black anodized surfaces
2004
Q. My employer makes intensified camera systems in which the housings are predominantly black anodized aluminum. A problem we constantly have is what to do about small scratches in the coating which expose the base metal. The problem is usually just cosmetic. Has anyone found an effective way of coloring these small scratches? We have tried many things like paint or dye applied with fine brushes or pens but nothing really works well.
Nigel Hay
Mechanical Designer - Hastings, East Sussex, U.K.
---
2004
A. A black permanent marker (laundry marker) is rather routinely used to color racking marks in anodizing shops that are doing non-spec work for strictly cosmetic reasons. Slightly better might be products like Alumablack (see above). Neither one is anodizing, and neither is a substitute for avoiding the scratches in the first place through better packaging and handling methods. Either should only be used with permission of your customer (not easy to get).
It may be possible to spot anodize using a brush anodizing setup, but not for decorative parts. Good luck.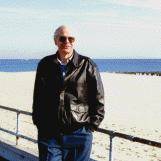 Ted Mooney
, P.E.
Striving to live Aloha
finishing.com - Pine Beach, New Jersey
---
---
Darkening an anodized aluminum finish with steel & plastic parts already attached
December 5, 2013
Q. Can you darken the color of an anodized aluminum part without stripping the anodizing. The parts have other hardware in both steel and plastic (likely acetal) attached. Can you strip the sealer and dye the anodizing without having to go through the anodization process ?
Ron Rutkowski
- Newtown Square, Pennsylvania USA
---

Aluminum How-To
"Chromating - Anodizing - Hardcoating"
by Robert Probert

You have a better chance of winning the lottery than of not liking this book. Finishing.com has sold 875 copies over the years without a single return request :-)
December 16, 2013
A. Hi Ron. The "sealer" on anodizing is not a lacquer or organic clear coat, or anything like that. The sealing process hydrates and swells the anodizing to fill in / close down the pores. It cannot be removed short of stripping the anodizing.
The only options you probably have to save the assemblies, and they don't sound promising, is to either try the previously mentioned indelible markers if the area is very small, or to try applying a tinted (translucent) lacquer. If you can clean the parts thoroughly without damaging them, I think you can probably get sufficient, albeit not perfect, adhesion of the lacquer.
Regards,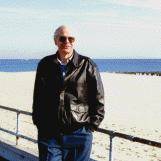 Ted Mooney
, P.E.
Striving to live Aloha
finishing.com - Pine Beach, New Jersey