Where the world gathers for
plating, anodizing, & finishing Q&As since 1989
-----
Chemical reactions of chromium solutions, containing Alumina and fluoride
2004
I work in a company that has chromium (CrO3) plating solutions. I would like to find out more about chemical reactions envolving chromium, fluride and aluminium oxide and also methods for determining fluoride. We're having some problems finding out the actual amount of fluoride in the chromium solution. I believe it might be related to some ions complex formation. I hope you can help me to solve this problem.
Denise Guerra
Quality chemical laboratory - Mealhada, Aveiro, Portugal
---
2004
Denise, your question remains abstract because you haven't said WHY you want to determine the actual fluoride content. Is it because you need to file the numbers with your wastewater treatment reports, or to solicit a hauler to dispose of used solution? Maybe you're having a corrosion problem that you think is due to fluoride? Perhaps the parts are etching more than you think they should? Or maybe you are trying to reverse-engineer a proprietary product so your company can market it? Understanding fluoride reactions and analysis methods is an intermediate step towards some higher goal, but the answers to questions like yours always depend on what that higher goal is, and you haven't told us.
In the earliest chromium plating formulation, the catalyst was sulfuric acid; the chromic to sulfuric acid had to be maintained at a ratio of almost exactly 100:1 in order for the solution to plate at all. Fluoride was introduced as a catalyst primarily because it formed the kind of limited solubility complexes you are concerned about; the right complexers could keep exactly the right amount of fluoride dissolved to function as a good catalyst so that (theoretically at least) no catalyst adjustments were required as drag-out or plate-out consumed the contents of the bath. The name SRHS is an acronym for self-regulating (due to complexed fluoride) high-speed.
Sorry, I don't know much more about the subject, but the supplier should provide the analysis methods you need.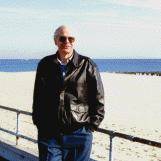 Ted Mooney
, P.E.
Striving to live Aloha
finishing.com - Pine Beach, New Jersey
---
2004
Dear Ted Mooney,
This is my answer to your questions, conerning the letter 31117 - "Chemical reactions of chromium solutions, containing alumina and fluoride".
The fluoride amount in our chromium solution is a parameter we control using a method envolving the reaction between fluoride and aluminium wire, through loss of weight. The method was provided by our supplier, but I want to know more about that method, the reactions that occur, the elements that might interfere, to know why we can't use instead a fluoride selective ion... All these questions will help me solve my problem, which is: Our plating solution, containing chromic acid, fluoride (in silicate form) and aluminium oxide, is working OK, but lately the fluoride amount that we determine remains the same. We don't know if something is happening that might be masking the results. Maybe some complex between fluoride and Al2O3 was formed in the solution, which is not being detected by the method we use...
Resuming, I want to find literature to learn more about the following subjects:
1 - Chromic acid, fluoride and aluminium oxide complexes, in solutions.
2 - In what form, fluorsilicates appears in chromium plating solutions.
3 - Methods for analyse fluorides, involving aluminium.
Hope to hear from you soon.
Best regards,
Denise
Denise Guerra
Quality chemical laboratory - Mealhada, Aveiro, Portugal