Where the world gathers for
plating, anodizing, & finishing Q&As since 1989
-----
Visual Attribute QA Quantification
2004
I am the mfg engineer for an aluminum foundry and machine shop. I am looking for examples or input on how or what the QA standards should be for visual attributes (Defects). Is there a standard established and recognized by powder coaters in general? Is quantifying and limiting defects practised elsewhere?
Any input would be greatly appreciated.
Sue Williams
Foundry/Machine Shop - Hayden Lake, Idaho, US
---
2004
Defects are usually defined by the customer. Limiting defects is a very real part of powder coating and can be very stringent dependent on the product. You probably need to learn what type of defects can occur during the powder coating process so you can relay to your painter what should and shouldn't be there. I've had certain customers that demanded blemish free product, thats very hard to attain, and the price goes up for that kind of quality. Here are some common problems with powder-light paint, heavy paint, fisheyes, pinholes, undercure, overcure, orangepeel, junk in paint, spit, "glob" from dirty hook, contamination, outgassing, etc, all you need to do is decide what you want your product to look like and find a painter that will give you what you want. But don't fall into the trap of thinking that powder coating will hide things like tooling marks, flashing or a rough casting. I had a customer that was dumbfounded because he brought me a part to be powdercoated that had globby welds on it, and when he came to pick up the part he could still see the globby welds. Apparently someone(a salesman) told him that powder paint would hide that type of thing. I told him he now has some very nicely painted globby welds.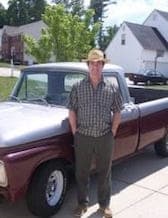 Sheldon Taylor
supply chain electronics
Wake Forest, North Carolina