topic 31068
Shotgun refinisher needs to get rust off hard-to-reach spots
(2004)
What would be the best way to get rid of rust from the inner portions of shotgun receiver? I've just begun a refinishing job with a friend's single barrel 12ga and I'm relatively new to this. I plan to use the Swiss Arsenal W+F 1877 Bern, rust- blue solution/process which appeared in this forum some time ago.The solution works beautifully on test pieces. Getting the rust off from the exterior is no problem with #120 Silicon-carbide paper, gradually moving down to #400. My only problem is with getting the rust (pretty severe) from the innards of the receiver. It's hard to stuff any abrasive into tiny slots like the trigger/hammer slots. I have a set of needle files and I'd considered using them but didn't do so for fear of filing off critical tolerances.I also read somewhwere that a 1:7 solution of Nitric acid and water respectively, would be a good rust removal agent- does it work? I thought I'd ask here first.
MOA LONGKUMER
hobbyist - SHILLONG, MEGHALAYA, INDIA
---
(2004)
Simple,non toxic and good rust remover:
1 lit water
50 gm citric acid add some ammonia 25%,solution pH mus be 3,5! (80 C temp., cold solution works too,but slow).  
Good luck!
Goran Budija
- Zagreb , Croatia
---
First of two simultaneous responses -- (2004)
Most any acid will remove rust, mild acids are better because they will attack the base metal the least. To give you an idea of just how mild: I've used store bought lemon juice to clean up a bike for my Grandmother before. Worked pretty well too...
Good luck,
Jim Gorsich
Accurate Anodizing Inc.
Compton, California, USA
---
Second of two simultaneous responses -- (2004)
Thank you Mr.Goran Budija, I'd like Just a few clarifications - How do I work the solution on the rust? Simple application? Lots of it or do I just dampen the areas? And what would be the time period for the process? (The rust in the slots seem to be pretty severe- somewhat crusty) Or do I have to immerse the whole part into the solution? I'd appreciate the guidance.
Regards,
MOA LONGKUMER
- Shillong, Meghalaya, India
---
First of two simultaneous responses -- (2004)
You can immerse parts in solution (30 minutes to 8 hours-it depends on thickness of rust). If that is problem you can mix it with agar-agar, gelatine or celulose wallpaper glue to thick gel and use it on rusty points. Rinse well!
Goran Budija
- Zagreb , Croatia
---
Second of two simultaneous responses -- (2004)
Why don't you try artist blasting with a 500 mesh abrasives you can remove corrosion from a very small areas , all you need a pencil shape blasting gun and small compresser.
Good luck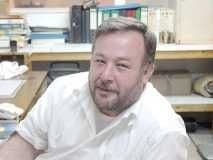 Cair Shishani
aircraft maintenance - Al Ain, United Arab Emirates
---
(2004)
Hi all,
Thank you for all the suggestions. Jim I'll give the Lemon Juice treatment a try with the next shotgun I get. Nice idea I never thought about it! Thank you Mr.Sishani, for the kind suggestion. By artist blasting, do you mean those air-brushes used in art/painting? Thanks Mr.Budija, since I've got all the required stuff at hand, I'll give your formula a try first. I've got some Ammonia Solution -25%, Specific Gravity- 0.91 but no Ph rating printed, how do I find out that? Elsewhere in this form I had come across a Bluing(?) formula you had put up. Once the solution is ready, what is the process like? Immersion? if so how long? How many times?
MOA LONGKUMER
- Shillong, Meghalaya, India


This public forum has 60,000 threads. If you have a question in mind which seems off topic to this thread, you might prefer to Search the Site