Where the world gathers for
plating, anodizing, & finishing Q&As since 1989
-----
Solution to RoHS
2004
Per the EU directive for Reduction of Hazardous Substances (RoHS), both cadmium and hexavalent chromate shall not be presented in the products. Any suggestions on the replacements.
Michael Ling
electrical connector manufacturer - Toronto, Ontario, Canada
---
2004
Zinc alloy plating with proprietary trivalent chromates and possibly proprietary topcoats.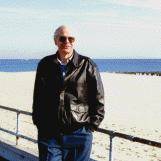 Ted Mooney
, P.E.
Striving to live Aloha
finishing.com - Pine Beach, New Jersey
---
2004
I work for an Aero-space company.Recent developments show that chrome and cadmium platings are not environment friendly as chromium emits out hexavalent chromium which is very dangerous and causes nasal congestions. So what is the latest technology adopted worldwide for replacement of these platings? Are thermal-spray coatings efficent and cost-effective than cadmium and chrome platings? Does fatigue cycle get effected when you change over from cadmium or chromium plating to thermal spray coatings?
Venkata Adithya
Design Engineer - Bangalore, Karnataka, India
---
2004
There is an old barnyard metaphor: "you can't make a silk purse out of a sow's ear". Apprarently there were a number of things that could be made from a sow's ear, but a silk purse wasn't one of them.
Chromium is an element, and so is cadmium, and elements have properties that no other substance has. Thus you can't substitute a sow's ear for either of them, nor can you substitute anything else for them across the board. Rather, you can only propose a substitute or replacement on a case by case basis.
Cadmium plating for example exhibits galvanic compatibility with aluminum, lubricity, malleability, freedom from sticky corrosion products, excellent cathodic protection for steel, simple and reliable application on parts of various shapes, cost-effectiveness, etc. If you needed every single property that cadmium plating offers, substitution would be hopeless by definition. But you virtually never need all of those properties-- you need only some of them. And which substitute you pick depends on which of those properties you can't live without. So, in some cases ivadizing is a replacement, in other cases electroless nickel plating, in other cases tin-zinc plating, in still other cases PVD or flame spray or CVD or dip-spin coating or paint.
Although hexavalent chromate conversion coatings are not environmentally friendly, chromium plating is! The issue of nasal passage attack is not an issue of environmental friendliness, it's an issue of outfitting the chrome plating plant properly and managing the potential environmental hazards. If we judge chrome plating as environmentally unfriendly because of what can happen if you don't manage the hazards, how shall be judge a doctor's office?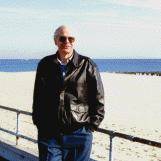 Ted Mooney
, P.E.
Striving to live Aloha
finishing.com - Pine Beach, New Jersey