Live! From beautiful Pine Beach New Jersey: Welcome to the world's most popular metal finishing website
topic 31020
Stainless steel screws gall going into aluminum
A discussion started in 2004 but continuing through 2018
2004
Q. We are assembling a tool for our customer which consists of stainless steel screws going into aluminum material. In several cases, galling has been an issue. Have you ever heard of such problem and what would be causing this? Is there anything we can do to prevent it?
Vy Nguyen
contract manufacturing - Houston, Texas
---
---
Galling problems
May 22, 2018
Q. I'm building a project and it has many clamping parts using levers threaded into aluminium parts, levers into bolts and bolts into nuts. It's outdoors a lot so I ordered Stainless steel levers, nuts and bolts.

One of the parts seized up almost immediately and this is how I came to understand galling. It was not one of the levers into the aluminium parts thank god otherwise I'd of had to scrap the whole component but now I have a very real problem.

I don't know if stainless into aluminium thread is as bad but if it's possible then it's not going to work. I tried to read up on solutions. Anodising, the aluminium parts will be hard coat anodised, anti-galling coatings and lubrication, but all these solutions in all the information I've found on line are directed at single use bolts. These levers and nuts and bolts are all repetitive use to some extent or another, being tightened and loosened ever time the parts position needs to be adjusted. I'm concerned that lubrication and coatings, even hard coat anodising will gradually wear away and the parts will seize in the future.

As far as I understand all non corrosive metals gall but if I used stainless steel inserts in the aluminium and steel studs on the levers, steel nuts on the stainless bolts. What I mean is matching stainless with steel threads does this solve the problem? Or does stainless still gall even when paired with steel?

I hate to have to throw out all the stainless fittings and replace them with steel. Are there really coatings which last indefinitely? Are there any solutions I've not thought of? Any advice appreciated.
neil hodgkinson
product design - UK
---
May 22, 2018
Q. Thanks for taking the time Ted, here's a pic of one of the parts: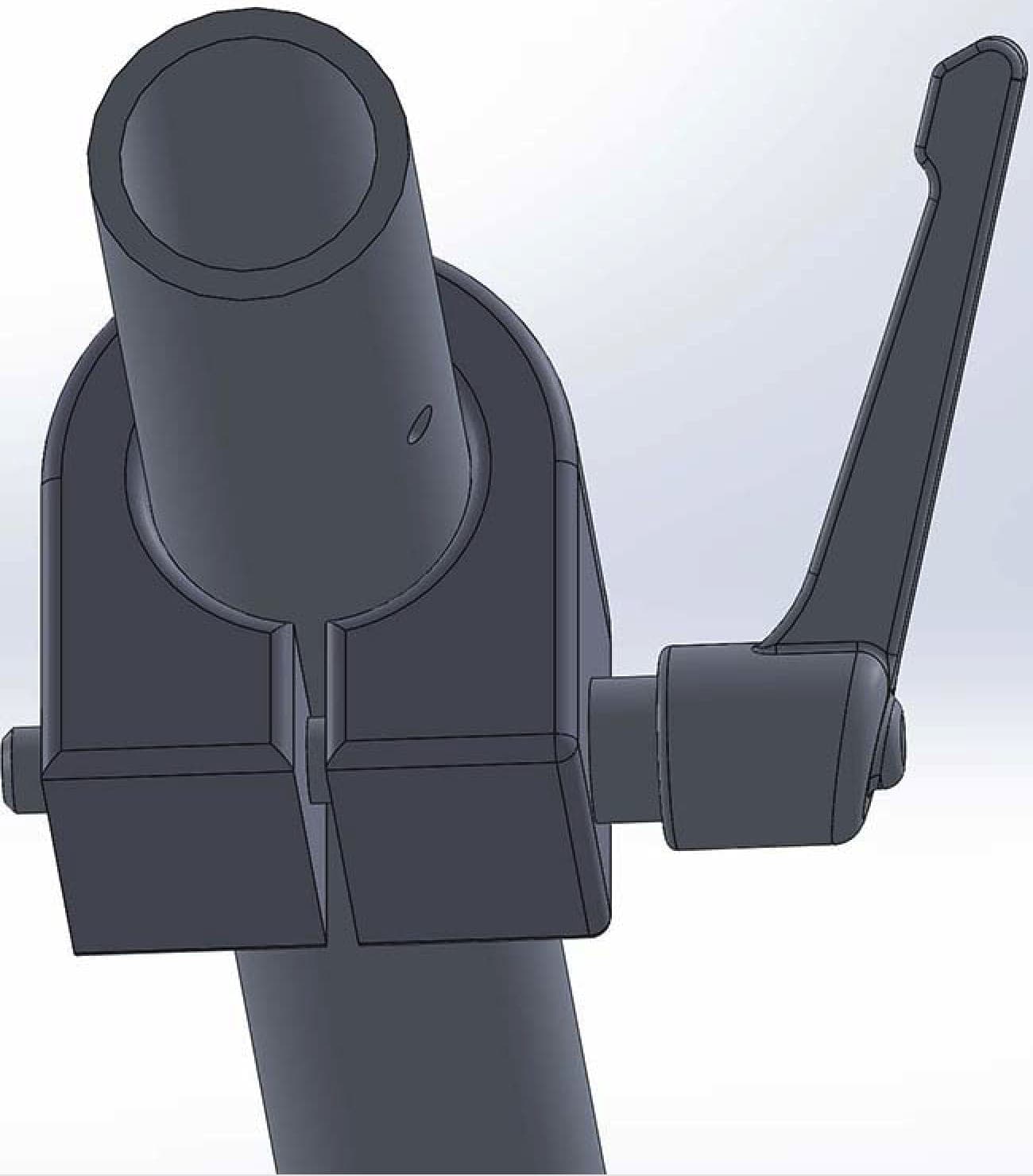 I was wanting to put a stainless inset into the Al but then I'd have Stainless on Stainless which seemed to be the worst. With the user tightening and loosening the clamp all the time it's sure to seize up.

I've been looking at replacing the lever studs with brass and though it could be done in some instances in other it's more difficult.

I presumed any coating would rub off over time and then the parts would gall together, do you think this is not the case and some of these coatings would work as a permanent solution?

neil hodgkinson
[returning]
- London UK


If you have a question in mind which seems off topic, please Search the Site