Where the world gathers for
plating, anodizing, & finishing Q&As since 1989
"Stainless steel screws gall going into aluminum"
-----
2004
Q. We are assembling a tool for our customer which consists of stainless steel screws going into aluminum material. In several cases, galling has been an issue. Have you ever heard of such problem and what would be causing this? Is there anything we can do to prevent it?
Vy Nguyen
contract manufacturing - Houston, Texas
---
2004
A. Friction, and heat, cause galling. You should be able to fix the problem by using a lubricant, maybe a vanishing oil. If you can't use a lubricant due to the application then you can chill the screws before insertion or slow down the screw setting operation so that heat doesn't build up so fast. I've seen cold air used to provide cooling for one application and it worked really well …
It ain't much … but it's all I've got.

Jeff Watson
- Pearland, Texas
---
2004
A. Try another metal for either part because aluminum and stainless steel are incompatible alloys that are susceptible to galvanic corrosion under the best conditions.
Jeff Swayze
- Kelowna, B.C., Canada
---
2004
A. Vy, when we have stainless screws going into aluminum we have the stainless fasteners cadmium plated (still available in the States) and/or anodize the aluminum. Either of these should fix both the galling and the galvanic corrosion concern.

Lee Gearhart
metallurgist - E. Aurora, New York
---
2004
A. SOME RECOMMENDATIONS ARE:
*INSTALL COATED HELICAL INSERTS INTO THE ALUMINUM TO ENGAGE YOUR ST STL SCREWS. THIS SOLVES YOUR GALLING ISSUE AS WELL AS COMPATIBILITY ISSUES
*USING A LUBRICANT SUCH AS LPS P/N 00116 GREASELESS LUBRICANT WORKS WELL
*CHECK THE TAPPED HOLES WITH A GAUGE TO SEE IF YOUR TAPPED HOLES ARE UNDERSIZED. THEY MAY NEED TO BE CHASED TO THE OPTIMAL THREAD MAX/MIN DIAMETERS.
Domenick Signorino
- Edinburg, Virginia
---
2004
A. Try coating the screws with an Electroless Nickel/Teflon Composite coating with at least 10% Teflon by volume. A normal thickness of .0002" should do the trick.
Paul Szymanowski
- Erie, Pennsylvania, USA
---
---
Galling problems
May 22, 2018
Q. I'm building a project and it has many clamping parts using levers threaded into aluminium parts, levers into bolts and bolts into nuts. It's outdoors a lot so I ordered Stainless steel levers, nuts and bolts.

One of the parts seized up almost immediately and this is how I came to understand galling. It was not one of the levers into the aluminium parts thank god otherwise I'd of had to scrap the whole component but now I have a very real problem.

I don't know if stainless into aluminium thread is as bad but if it's possible then it's not going to work. I tried to read up on solutions. Anodising, the aluminium parts will be hard coat anodised, anti-galling coatings and lubrication, but all these solutions in all the information I've found on line are directed at single use bolts. These levers and nuts and bolts are all repetitive use to some extent or another, being tightened and loosened ever time the parts position needs to be adjusted. I'm concerned that lubrication and coatings, even hard coat anodising will gradually wear away and the parts will seize in the future.

As far as I understand all non corrosive metals gall but if I used stainless steel inserts in the aluminium and steel studs on the levers, steel nuts on the stainless bolts. What I mean is matching stainless with steel threads does this solve the problem? Or does stainless still gall even when paired with steel?

I hate to have to throw out all the stainless fittings and replace them with steel. Are there really coatings which last indefinitely? Are there any solutions I've not thought of? Any advice appreciated.
neil hodgkinson
product design - UK
---
May 2018
A. Hi Neil. A sketch would probably help.
I don't think hardcoat anodizing will "ever" wear out, but usually the threads are not anodized; either they are left bare aluminum, or stainless inserts are used. I don't think bare aluminum threads will serve your need for frequent loosening and tightening well, both because of strength concerns and the fact that bare aluminum seems to freeze to everything (I'm not sure if it's a case of actual galling, or just voluminous sticky corrosion products).
Without seeing a sketch and fully understanding your needs, hardcoat anodized aluminum housings with stainless threaded inserts and the use of plated stainless steel hardware seems best to me.
You needn't plate both threads, just one or the other. Steel components can be used instead, and will not gall on stainless, but obviously will not be as corrosion resistant. Plating choices probably include cadmium as mentioned by Lee (but this is toxic), or electroless nickel with teflon as mentioned by Paul. Silver is also used as a non-galling coating on stainless steel, but I'd be a bit concerned about possible galvanic corrosion in an outdoor environment because silver is so noble. You could also try garden variety hot dip galvanized plain steel hardware.
Regards,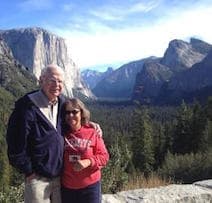 Ted Mooney
, P.E. RET
Striving to live Aloha
finishing.com - Pine Beach, New Jersey
---
May 22, 2018
Q. Thanks for taking the time Ted, here's a pic of one of the parts: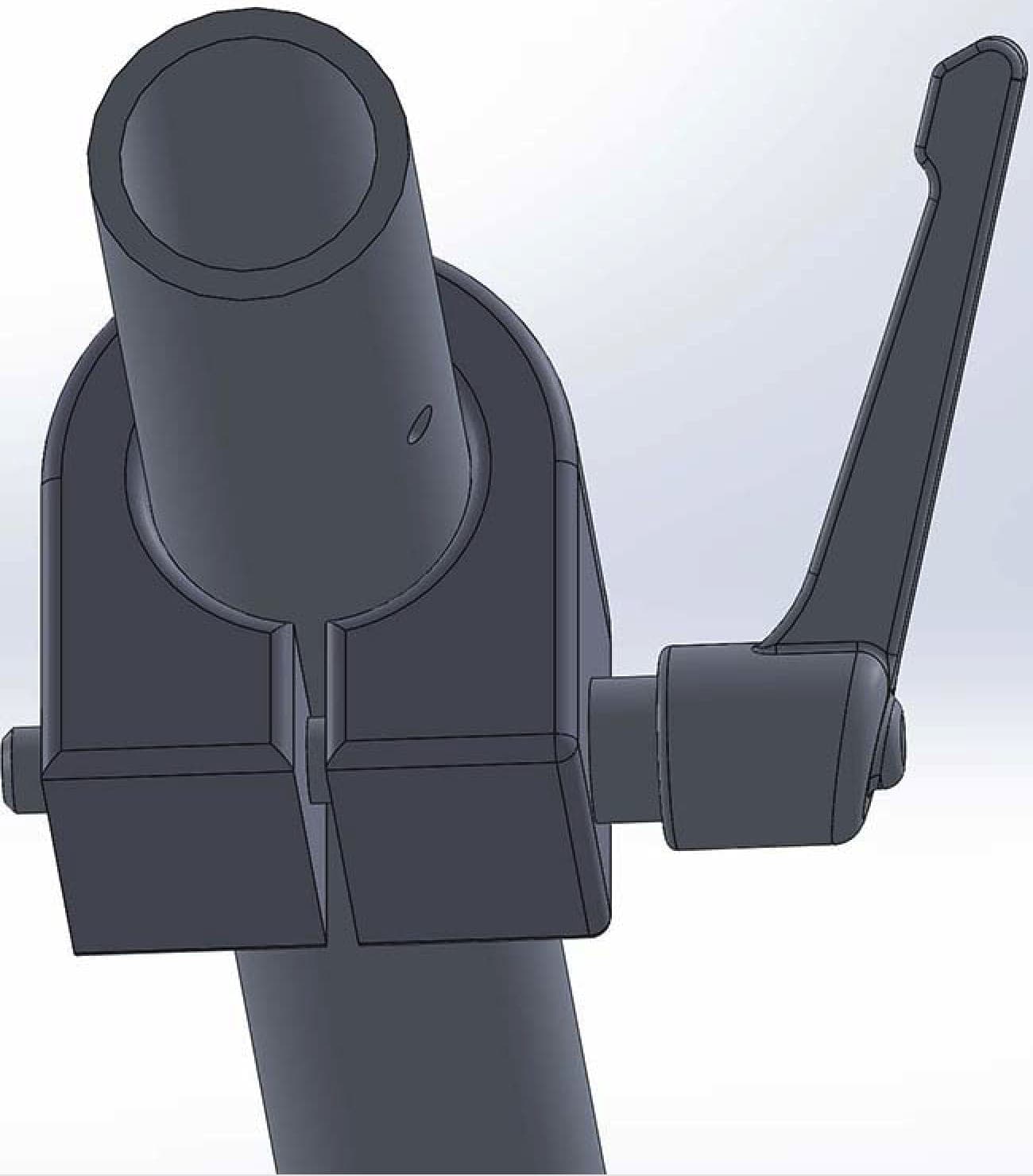 I was wanting to put a stainless inset into the Al but then I'd have Stainless on Stainless which seemed to be the worst. With the user tightening and loosening the clamp all the time it's sure to seize up.

I've been looking at replacing the lever studs with brass and though it could be done in some instances in other it's more difficult.

I presumed any coating would rub off over time and then the parts would gall together, do you think this is not the case and some of these coatings would work as a permanent solution?
neil hodgkinson
[returning]
- London UK
---
June 7, 2018
A. Hi,

I would recommend investigating some dry lubricants that are semi-permanent.

One I remember off hand is MIL-PRF-46010 [affil link or DLA] . It's a Moly Disulfide lubricant that should protect the aluminum from wear and the stainless from galling. Also great for using stainless bolts with stainless nuts/hardware.

Good Luck!
Dave Johnson
Mechanical Engineer - Phoenix, Arizona USA
---
June 12, 2018
A. When using stainless steel, it is advisable to use different stainless alloys for the nuts and bolts. For example , you could use 304 alloy nuts with 316 alloy bolts.
Lyle Kirman
consultant - Cleveland Heights, Ohio