Where the world gathers for
plating, anodizing, & finishing Q&As since 1989
-----
Jeweler needs methods for cleaning 14k Jewelry
2004
I am currently working for my brothers jewelry shop. I noticed that the solutions that he uses for cleaning his gold 14k is not very efficient. He currently uses an ultrasonic machine which contains water mixed with dish washing soap. I noticed that the gold comes out shiny yet not nearly as shiny as when he sends it to a professional. I have asked these professionals for advice on cleaning jewelry so that I won't lose customers all the time because I cannot clean their jewelry right there and then. I was wondering if you could help me with this matter so that we can improve on our current methods to cleaning gold. Your response will be greatly appreciated.
Thank you,
Rick
Jewelry - stockton , California, USA
Ed. note: Full name on any followup please, Rick.
---
2004
If you want you can use next solution:
20 parts sodium bicarbonate
1 part calcium chloride
1 part sodium chloride
16 parts water
According to Scientific American Cyclopedia of Formulas on the web at http//:www.thelitterbox.org/librum/i-sacof/365.gif -- much useful information on colouring,plating, polishing and cleaning of metals)
Goran Budija
- Cerovski vrh Croatia
---
2004
Are you sure that your jewelry friends are doing brightening with ultrasonics? Most jewelry is cleaned/finished in mechanical processes. The most common is tumbled in treated dry organic media.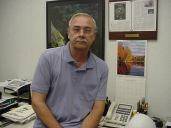 AF Kenton
retired business owner - Hatboro, Pennsylvania
---
2004
Hi Rick,
There were two ways I used to clean jewelry.
(1) Cut and polish
(2) Agitation in ultrasonics
You did not mention if you had a polishing wheel but it gives the best result as it cuts back to a clean layer of gold. If you get good at it you will have to remember to inform your customers that this process should not be repeated more than 2-3 times a year as it does remove a very small layer of gold each time.
As for the secret ingredient in your cleaning solution, I tinkered for a long time trying to find the elusive uber-formulae and I came up with.... Morning Fresh1 concentrate dishwashing liquid!
I have not yet found anything that works BETTER than morning fresh. I attribute this to the surfactants in morning fresh. People don't realize that a lot of the "tarnish" on gold is organic in nature (dead cells, soap scum) so you need something that will strip that junk off.
There are also other [important] things that most people ignore. They are,
(1) Heat
(2) Agitation
(3) Rinsing
Having warm water in you Ultrasonic will make a huge difference in the efficiency of the cleaner. It should be emphasized that it is very bad for your ultrasonic to put hot/boiling in it. Use a temp that is comfortable to handle. This will also prompt you to change the water in your ultrasonic more frequently.
If you have a lil baby [adv: item on eBay & Amazon] like I had (like most jewelers) they are not powerful enough to remove the most stubborn smudge by themselves. This is because some precious stones are prone to shattering in high energy ultrasonic baths. Improve the efficiency of your ultrasonic by agitating particularly dirty areas of your jewelry with a brush before putting them in the bath.
Rinsing is very important. An ultrasonic bath is a cess pit of organic matter and cleaning product residue. You don't want that stuff drying on your freshly cleaned jewelry. Straight after taking it out of the cleaner rinse with hot water and then polish it until dry with a selvyt2. If you don't have a selvt you need to get one. A selvt is a special microfibre polishing cloth for jewelry.
That's my cleaning method in a nutshell. There are also some applications which may need a bit extra. Ear rings for example, occasionally come with a coating of hairspray. Wiping with white spirit helps to strip that off. Also, although most contamination on jewelry is organic, gold "tarnish" is the various sulfides of the alloys in gold. These are not so easily wiped off. A good supplement to your cleaning solution is a measure of undiluted window cleaning solution. Window cleaner generally contains a lot of ammonia [adv: item on eBay & Amazon] which is very good at attacking gold tarnish. I don't recommend bleach because of the fumes.
Happy cleaning!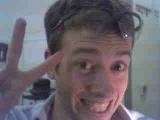 Andrew Petrow
- Perth, Western Australia
Sourcing notes:

1. Morning Fresh appears to only be available in Australia.
2. Selvyt Cloths are available from Amazon.