Where the world gathers for
plating, anodizing, & finishing Q&As since 1989
-----
Phosphating reduction and waste disposal?
2004
Q. Hi,
I want to know about any options available to Zinc Phosphate? Especially in car and Automobile Industry? In that industry they are used as anti-corrosive metallic coating. So if you know another good substitute or replacement of Zinc Phosphate please inform me -- and of course that chemical must be more environmentally friendly.
Umesh Kukadia
master degree student - Borås, Sweden
---
"Phosphating of Metals"
by Werner Rausch
from Abe Books
or

Affil. Link
Your purchases make finishing.com possible
A. Hi Umesh. I don't know how things are in Sweden, but here in the USA I have watched as the average life of outdoor equipment like patio furniture, barbecue grills, gardening tools, etc., has plummeted from a 10-20 years of useful life, to two or three seasons. This sustainability travesty has occurred because we are focused on the wrong things.
We already know exactly how to properly pretreatment metal but, instead of doing it, we are looking at the pound of phosphate used instead of the tons of steel repeatedly mined, smelted, fabricated, finished, shipped, used for a couple of years and then landfilled ... with the cycle starting over again.
Cars are one of the few things that last, and it's because of proper pretreatment. Proper finishing is key to a sustainable world. Please either accept what I've said or tell me where I'm wrong. Thanks!
Regards,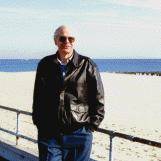 Ted Mooney
, P.E.
Striving to live Aloha
finishing.com - Pine Beach, New Jersey
---
---
Are phosphating sludges hazardous?
2004
Q. We are cleaning and zinc phosphating (250 mg/sq.ft) prior to e-coating on large and small parts in a conveyorized system. The resulting phosphating sludge is put through a continuous filter bed and the phos sludge cake is hauled away at a cost per metric ton. I am told that there are phosphates in the marketplace that produce sludges that are considered non-hazardous (containing less than 1000 ppm nitrates/nitrites consistently). Why would values in nitrates/nitrites change on the sludge? Is there a simple way to reduce the nitrates/nitrites if they have been detected in sludge. Or does everyone that has phos sludge haul it away as "hazardous". I don't understand why nitrites or nitrates would be considered hazardous in our environment to begin with. Are they not similar chemicals in our food processing industries?
Hellen S
[last name deleted for privacy by Editor]
e-coatings applicator - Cambridge, Ontario, Canada
---
2004
A. Zinc Phosphate processes that don't use nitrate or nitrites as accelerators will not have any of those components in the sludge. Several other accelerators exist such as chlorate, peroxide, and a few organic ones, all of which have advantages and disadvantages. I'm not up on the Canadian regs, but I know several shops down here that dispose of treated zinc phosphate sludge as a non-hazardous industrial waste.

Jeff Watson
- Pearland, Texas
---
September 30, 2014
!! You are stating that several companies dispose of ZINC PHOSPHATE WASTE AS regular trash. That is VERY questionable with the ZINC metal present in the waste and more than likely Nickel if the ZINC PHOSPHATE is used prior to E Coat and particularly if zinc coated metals are being processed.
There will also be TITANIUM from the rinse ahead of the phosphate treatment.
PETER HUSTED
- CHARLOTTE North Carolina USA
---
September 2014

Thanks Peter. A former governor of New Jersey memorably noted: "Toxic is a matter of statute, not opinion" -- which cuts both ways. Things continually change though, and may have changed further in the ten years since the previous postings.
But many regulations are "categorical standards". I know you understand this, but for readers who may be trying to follow along and are less familiar with it, this means that some wastes are categorized by where they come from rather than just their contents. Consumers can throw stuff in the trash or down the drain that would be illegal for many businesses. For example, whereas a homeowner is welcome to flush their toilet waste into a sewer, the rinse water used in a plating shop is regulated and can't go to the sewer without permitting and monitoring even if it's so pure you could serve it in a fine restaurant :-)

So I think it is possible that certain zinc phosphate sludges when used by painters (probably as opposed to plating shops which have different categorical standards) were sent, and could legally go, to a regular landfill. And furthermore, that the rinse water from the process went, and could legally go, to the sanitary sewer.
Is titanium regulated in landfill waste or discharge water? If so, in what categories, or universally? Thanks again.
Regards,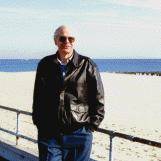 Ted Mooney
, P.E.
Striving to live Aloha
finishing.com - Pine Beach, New Jersey
---
---
Phosphating sludge treatment and disposal
2006
Q. We have a powder coating unit. We do hot phosphating (zinc phosphating). I want to dispose of the large amount of phosphating sludge collected. I was told that there is Nitric acid process to treat the phosphating sludge. I would like to know various options available and the costs involved.
BHANUPRAKASH
- Bangalore, KARNATAKA, INDIA
---
2006
A. Some possible options for handling phosphating sludge:

United States Patent 5273667 (1993) describes a process which involves collecting the phosphate sludge, dewatering using a filtering process, drying the dewatered sludge at an elevated temperature to a moisture content of less than 10 wt.% and reducing the particle size of the dried sludge to less than about 20 mesh. The dried and ground phosphate sludge has been found to be an excellent lubricant additive, which is suitable for use in lubricant formulations designed for the metal treatment, metal forming and industrial lubrication.

The use of phosphating sludge in the process of clinker production is suggested as one of the possible mode of reclamation of such waste by Caponero and Tenorio (Resources, Conservation and Recycling 29 (2000) 169). Their study proves that an addition of up to 7.0% of phosphating sludge to the raw cement meal of Portland cement did not cause any damage to the clinkerization process. Additions of the phosphating sludge up to 5.0% significantly modify only the zinc content of the clinker that was produced. The major element of the sludge, zinc, shows an average of incorporation of 75%.

T.S.N. Sankara Narayanan
- Chennai, Tamilnadu, India
(ed.note Nov. 2017: The good doctor has a fascinating blog at https://advancementinscience.wordpress.com)
---
---
Multiple threads were merged: please forgive repetition, chronology errors, or disrespect towards other postings [they weren't on the same page] :-)
---
---
Phosphating is very bad for the environment
2006
Q. The phosphating sludge which is generated due the phosphating treatment contains hazardous waste which is very bad to the environment so I want to know is there any other method that is available to treat the sludge or any other method that can give same effect on metal similar to the phosphating so that one can avoid phosphating?
Raddagar Pravi
student - India
---
"Phosphating & Metal Pretreatment"
by D.B. Freeman
from Abe Books
or

Affil. Link
Your purchases make finishing.com possible
A. Hi Raddagar. Proper phosphating before painting/powder coating typically means the difference between decades of life for steel components (patio furniture, outdoor equipment, barbecue grills, etc.) and a 3-year-minus life. As a student exercise, please consider whether it makes more sense to worry more about phosphating steel items once every 10-20 years or, skip proper phosphating, thus requiring us to mine, smelt, fabricate, paint, ship, and landfill stuff every 3 years?
Phosphating should be an almost non-detectably small blip on the radar screen of people who are truly concerned about the environment and sustainability. While phosphating wastes can and should be treated, should we really be focusing on eliminating the pound of phosphate, or does common sense tell us to start with the tons of steel wasted for lack of proper phosphating before painting/powder coating?
Regards,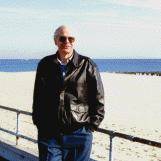 Ted Mooney
, P.E.
Striving to live Aloha
finishing.com - Pine Beach, New Jersey
---
---
Zinc Phosphate Waste Characterization
July 23, 2015
Q. The shop I work at has a 5-stage Zinc Phosphate line that produces a solid waste in the phosphate tank. There is a barrel of this solid waste that needs to be disposed of and I have no means of characterizing it. From my internet research it seems that it contains iron phosphate, calcium phosphate (due to calcium in the water) and nickel phosphate. Has anyone characterized the solid waste produced? Does this sound possible? Thank you in advance.
Randy Hanigan
- New Braunfels, Texas United States
---
July 2015
? Hi Randy. You didn't mention what kind of business your shop is in, and I think this may affect the answer, as explained in the thread we appended your question to.
Regards,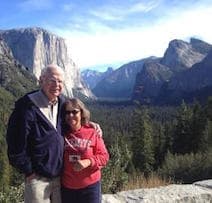 Ted Mooney
, P.E. RET
Striving to live Aloha
finishing.com - Pine Beach, New Jersey
---
July 26, 2015
A. Based upon my understanding of hazardous waste regulations, it is your responsibility to determine if this waste has any hazardous or otherwise regulated contaminants or characteristics. At a minimum you should have an EPA certified lab do a TCLP test, and also analyze for nickel.

Iron and zinc are not hazardous per se, but zinc and nickel may be regulated in your liquid discharge.
Lyle Kirman
consultant - Cleveland Heights, Ohio
---
August 3, 2015
Q. Our shop uses the phosphate line to coat 1045 and 4140 steel.
Randy Hanigan
[returning]
- New Braunfels, Texas United States
---
August 7, 2015
A. I have a feeling that your waste would pass a TCLP. Zinc is not a RCRA waste.

It might qualify as haz waste on the basis of corrosivity - pH under 2 or so. In that case you could fix that by mixing a bit of hydrated lime in it.

Unless, of course, the powers that be decreed this to be an "illegal on-site treatment of hazardous waste."

Jeez Louise.

Dave Wichern
Consultant - The Bronx, New York
---
---
January 22, 2018
Q. Kindly share the waste management standard protocol for zinc phosphate in the following cases.

1- if the can is leaking or expired?

2- of the material in the line gets dirty?
This is a motor cycle parts painting line.
Shahid Bhatti
Paint Manufacturer - Lahore, Pakistan