topic 3164
What exactly is the licorice in cadmium plating brightener
(1999)
Q. Hi, and thank you to everyone who has helped me in the past! Licorice in cadmium fluoborate electroplating solutions: What is it? The licorice root powder, the licorice candy, or what? Thank you,
Tom Pullizzi
Falls Township, Pennsylvania
---
(1999)
A. Hi, Tom: Licorice in principle contains glycyrrhizin, saponin, asparagine, sugars, resin, bitter principles, a volatile oil, and other minor compounds. Glycyrrhizin is the main constituent of licorice, a natural sweetener, which is more than 50 times sweeter than cane sugar. So-called licorice you mentioned in cadmium plating is most likely to be a commercial glycyrrhizin, the ammoniated form of glycyrrhizin acid. Hope this answered your question. Regards, Ling
Ling Hao
- Grand Rapids, Michigan
---
(1999)
! Dear Ling, Thank you! Armed with your information, I left email with a company who sells: (stock)#15001 glycyrrhizin acid powder 75% I asked them about solubility of the acid in water and in dilute fluoboric acid, price, and delivery of 5 lbs. If anyone knows where I can find some of this stuff, please let me know. I don't want to open 40,000,000 capsules of licorice root pills:-). regards,
Tom Pullizzi
Falls Township, Pennsylvania
---
(1999)
A. Hi Tom, In the past I have always used the liquorice candy, but it varies so much from country to country I am loathe to say that's it. For example here in Australia it is semi-sweet, but in the Netherlands is made with salt! And I have never eaten it in the USA, so I don't know what to say. But here in Australia I have used the locally available Liquorice Balls ! Regards
John Tenison - Woods
- Victoria Australia
---
(1999)
A. Licorice is an old standby for use as a grain refiner in Fluoborate Cadmium plating solutions. I don't remember using it in cyanide cadmium baths; we used Postum (the breakfast drink) in that bath. ONE WORD OF CAUTION: PLEASE NOTE. VERY IMPORTANT. DO NOT USE ANY POTENTIAL FOODSTUFFS IN ANY MANNER WHEREBY IT COULD BE ACCIDENTALLY USED FOR HUMAN CONSUMPTION AFTER USE IN PLATING. This is just a common sense warning so that the possibility of ingestion of plating chemicals cannot and will not occur. Where to buy licorice? Any health food store will have licorice extract. If they do not, there are stores that sell herbs that will have them. The phone book will serve as the best guide there. If you need something in the Mid Atlantic area, I may be of help.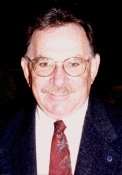 Ed Budman
- Pennsylvania
---
(2000)
-- this entry appended to this thread by editor in lieu of spawning a duplicative thread
Q. Dear sir
I am doing a research project; in this work I need cadmium brightener.
Please could you tell me how can I make my cadmium plating work bright.
m.a.hossaini
- tehran, iran
---
A. Hi, Hossani.
Although the brighteners in proprietary cadmium baths would be trade secrets, we appended your inquiry to a thread which talks about licorice and postum as cadmium brighteners. Good luck.
Regards,
Ted Mooney, P.E.
finishing.com
Pine Beach, New Jersey


This public forum has 60,000 threads. If you have a question in mind which seems off topic to this thread, you might prefer to Search the Site