Live! From beautiful Pine Beach New Jersey: Welcome to the world's most popular metal finishing website
topic 3148
electroless nickelcoat with a thickness of 0.004" (0.1 mm)
1999
Help ! I am looking for a vendor in the USA who has experiences in electroless nickel plating on aluminum parts. The problem is the nickel coating must have a thickness of 0.004" (0.1 mm) and the surface must be free of any blisters, impurities or pitting.
Jochen Pfister
- CT
---
1999
Are you looking for an applicator or the EN solutions? EN that will build to 0.004 is somewhat unusual. It takes a modified formulation which plates rather slowly. Pitting is the normal problem when you get over 0.002 . A good double zincate with an alkaline EN strike should take care of the adhesion and blister problem. It is not going to be cheap to put on that much EN even if you do it yourself. It as an abnormally high amount. Why so much?
James Watts
- Navarre, Florida
---
1999
Dear Jochen. To plate so much EN the bath must be controlled with a dummy sheet's. EN over 0,001 is very difficult to get without pitting in the EN layer. And you also get a slowly plating range.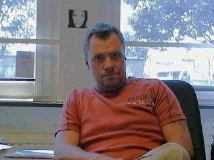 Anders Sundman
3rd Generation in Plating
Consultant - Arvika, Sweden
---
1999
Dear Jochen: I have heard of such EN plating whereby the deposit (usually a high Phosphorus type), of 0.004 - 0.005 inches is applied to Aluminum or other parts. The EN is then Machined to tolerance with a diamond tool.
Sincerely,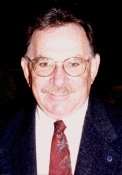 Ed Budman
- Pennsylvania
With deep sadness
we announce that
our friend Ed passed
away Nov. 24, 2018


If you have a question in mind which seems off topic, please Search the Site