Live! From beautiful Pine Beach New Jersey: Welcome to the world's most popular metal finishing website
topic 3102
Electroplating and ISO9002
1999
We are only the second electroplaters in South Africa to have been accredited with ISO9002. My question is - how seriously is this accreditation taken internationally by the metal industry at large? The motor trade here pushes all its first and second tier suppliers for ISO, and once this is achieved, their attitude is "so what", and then they move the goal posts to VDA6 and QS9000. Can anyone, either in the same line of work, or from the motor manufacturers, please comment.
John Mattisson
plating shop - South Africa
---
1999
I'm not in the same line of work or from a motor manufacturer, but I do get around a bit and have at least a theory, Mr. Mattisson...
That theory is that OEMs are still shopping almost exclusively by price despite all the noise they make to the contrary. So I think that TODAY, unless you are in a specialty industry like aircraft maintenance, accreditations don't really count for much. But as more and more shops become qualified I think we will soon reach the point where accreditation will be used as a "filter" (much like having graduated from high school or college or being able to type 40 WPM is used as a filter for job applicants even if that qualification isn't necessary for the job in question).
If a purchasing manager today has ten conveniently located shops he can order from, and only one is accredited and will plate his parts at $10 apiece, but the nine non-accredited shops will do it in the $5 range, you know which way he'll go. But if tomorrow he can get 7 quotes from accredited shops in the $5.50 range, he is very likely to not bother with getting quotes from the 3 non-accredited shops.
Ted Mooney, P.E.
finishing.com
Pine Beach, New Jersey
Striving to live "Aloha"
---
1999
Hello John, I thought I would add a little bit to this conversation. I am an engineer working for a very large, global auto supplier. I can't specifically tell you anything about my company's operations outside the US, but I can tell you a little about how my company works with US plating suppliers. Our company has made many acquisitions over the last few years, and our supplier base is very large since each division had its own suppliers before being added to the larger company. We are now trying to decrease the number of suppliers that we use. Quality systems and technical systems are at the heart of what we look for in a plating supplier. QS9000 is required to be a Dana supplier, or at least there must be plans to be certified in the immediate future. We look for the assurance that the quality and technical systems will be able to handle any plating problems or new business. Dana is also an environmentally conscious company, and we really do look at this as well. I hope this helps!
Tim Neveau
Rochester Hills, Michigan
---
1999
Dear John I am QA manager in my accredited company and there is not enough place in this place to count the reasons for companies to be qualified .
For summarizing ISO accredited company do it for standing in customer expectations and this is important for any company all over the world .In case that your company is qualified it shows to customers that you are aware of customer expectation and another thing is that your company is audited by outside authorities which other companies not.
Customers in well developed countries are ranking their supplier to those who are accredited and that who are not especially for the acceptance department. Suppliers withe ISO are accepted in the company gate in different way than the no accredited .
For practical , your mission is to convince the customer that keeping quality cost you a little bit more than companies who do not have but the benefit for the customer will be quite soon because of the stable quality he will get when he buy from accredited companies. I hope it will help you.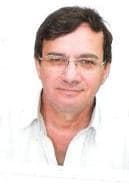 Yehuda Blau
YB Plating Engineering and Quality - Haifa Israel


If you have a question in mind which seems off topic, please Search the Site