Live! From beautiful Pine Beach New Jersey: Welcome to the world's most popular metal finishing website
topic 310
Getting into automotive gold and chrome plating
1999
Me and one of my partners are looking to get into the automotive gold and chrome plating business. We would like to start out small initially until our business grows. If there are any companies that sell used equipment for emblem plating and wheel plating please let me know by email. Is there any reference material via the internet that is good to read before I get started. thank you gregory howard
gregory howard
- athens Georgia
---
1999
Dear Gregory: I cannot tell you how often the people in the metal finishing community get a request such as yours. However, I will give you the most candid reply that it is possible to pass on to you. First: Don't do it. The Electroplating and Metal Finishing Industry has been adhering to such tight and difficult laws regarding waste disposal, handling of chemicals, etc., that any new person coming into the industry would use a huge amount of capital just to keep up with initial requirements. Paperwork that is required would be cumbersome.
My very best advice for gold and chrome plating (don't forget that Nickel plating usually goes under the chrome. And that Copper normally gets plated under the nickel.), is go to a metal finishing professional for your plating work. If you select a plater with a good reputation you should be delighted with the work. One more thing, you mentioned plating wheels. This would take a much larger vessel or tank of chemicals than just ornaments or badges for cars. Again, go to an electroplater that you feel you can trust and depend on.
I cannot name any on this venue. There are so many good platers that this column simply would not hold them all. Good luck with your plating. It is simply the best finish you can apply. Nothing but nothing sparkles like blue bright Chrome on auto parts.
Sincerely,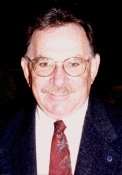 Ed Budman
- Pennsylvania
With deep sadness
we announce that
our friend Ed passed
away Nov. 24, 2018


If you have a question in mind which seems off topic, please Search the Site