The world's most popular metal finishing site, and the internet's friendliest corner
topic 3070
Antique dealer asks how to remove lacquer from silver
A discussion started in 2004 but continuing through 2019
2004
Q. I am an antique dealer and buy old silver pieces. I don't mind the elbow grease to clean some of the black pieces. The thing that really gets me is when they have been lacquered and the piece looked polished and has black spots where the lacquer has worn off. How do you remove this lacquer without damage to the silver underneath?
Kurtis L. Kivi
antique dealer - Iron Belt, Wisconsin, USA
---
2004
A. You can use fruit stone blasting or plastic media blasting or you can use chemicals such as acetone, MEK / methyl ethyl ketone, or paint removers.
Good luck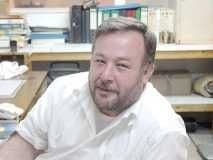 Cair Shishani
aircraft maintenance
- Al Ain, UAE
---
2004
A. You can use any solvent based paint stripper! Sometimes you can use 4 parts acetone /1 part ammonia (25%) mixture! Boiling in washing soda solution also can help (200 gm soda/1 lit water). Rinse well.
Good luck!
Goran Budija
- Zagreb, Croatia
---
May 18, 2011
A. Acetone works real well =>

... (not Nail Polish Remover). Rinse with soapy water. Polish with your silver polish. Can be used on Plate as well as Sterling. Works fast, super easy.
William G. Stevens
- San Francisco, California, USA
---
September 15, 2017
A. lacquer thinner [linked by editor to product info at Amazon] will take it off in seconds

Robert H Roberts
- marietta Georgia
---
---
October 17, 2012
Q. I took silver candlesticks to a shop to remove the lacquer. It was quite expensive, but the man said my candlesticks were sterling, not plate as I thought.
Can I get rid of the dark spots and really strip and then polish them? They are very old and beautiful.

Thank you
Esther Teller
- Potomac , Maryland usa
---
October 18, 2012
A. Hi Esther. I'm confused ...
You took these candlesticks to a shop and, after you spent a lot of money on the restoration, he gave them back to you with the lacquer supposedly stripped, but they still need further stripping, they have dark spots, and need polishing? What kind of "stripping" would silver need if the lacquer has already been stripped?
Or do you mean "It would have been quite expensive", so you didn't have it done, rather than "It was quite expensive"? Not nit-picking about your grammar, just trying to understand your question. Thanks.
Regards,
Ted Mooney, P.E.
finishing.com - Pine Beach, New Jersey
Striving to live Aloha
---
---
October 10, 2015
Q. I inherited a silver tea urn that belonged to my great grandparents brought out of Russia when they escaped like many Jews. My Aunt had some kind of finish put on it which makes it look more like stainless steel (not quite) it is much darker than silver and does not tarnish. I am so curious to know what it should really look like. Would appreciate any input. Thank you so much.
Shirley Good
owner - Dallas, Texas USA
---
October 2015
A. Hi Shirley. I think you already know what silver should usually look like, because you've described how this item looks darker than it should. But whether this particular urn once looked different than silver usually looks, due to some treatment by the manufacturer, is impossible to say.
Your aunt may have had it rhodium plated, or lacquered, or clear coated, but there are so many possibilities and countless millions of different pieces of silver holloware. She may have even painted it to disguise its value. My personal guess, though, is that it's rhodium plated ... is it the color of a shiny new "white gold" ring?
Regards,
Ted Mooney, P.E. RET
finishing.com - Pine Beach, New Jersey
Striving to live Aloha
---
October 11, 2015
Q. Thanks for your prompt reply I really appreciate it. So now is there some way I can do a test area to try and remove the finish? What product would I use? I am just so eager to figure out how to get the silver back to life again. Many thanks.
shirley good
[returning]
- dallas, texas usa
---
---
How to remove blackening paint from sterling silver?
May 3, 2016
Q. Hi,

Any suggestions for removing blackening paint on sections of sterling silver earrings would be appreciated. I'm assuming the dark areas are paint because it's not oxidation/antiquing. The black finish isn't thick, the sterling beneath shows through in spots.

Thank you,
Gerri
Gerri Glass
Hobbyist - Radford, Virginia USA
---
May 2016
A. Hi Gerri. The Acetone previously suggested may work. If not, a paint stripper with methylene chloride (aircraft stripper) =>
almost surely will; but as a minimum you need goggles [linked by editor to product info at Amazon], Protective Gloves [linked by editor to product info at Amazon], and good (outdoor) ventilation. It's really noxious stuff.
Regards,
Ted Mooney, P.E. RET
finishing.com - Pine Beach, New Jersey
Striving to live Aloha
---
May 3, 2016

Thank you, Ted. Appreciate your help.
Gerri Glass
[returning]
- Radford, Virginia USA
---
---
October 4, 2017
Q. I have several silver and silver plated lamps and cannot find the correct solvent to remove the lacquer. Does anyone recommend a specific brand of commercial acetone or lacquer thinner for removing lacquer from silver and silver plate?
moffat welsh
- Philadelphia Pennsylvania US
---
---
April 9, 2018
Q. HOW CAN I DETECT IF A STERLING SILVER TRAY IS LACQUERED? CAN USING ACETONE RUIN THE SILVER IF IT IS NOT LACQUERED?
TOVA GROSS
- Brooklyn, New York USA
---
---
April 10, 2019
Q. I have 12 silver plated chargers that have been lacquered. They came from India, consequently, they have been silvered over BRASS. I did remove the lacquer (a la your instructions) because they had tarnished badly over the years. However, some brass has started to show through.
What luck have you had with silver plating. There are silver sprays out there as well as silver dips. What about electroplating? For 10 chargers that might be quite expensive. I hate to throw them out. What say you? Patricia
patricia LaPlante
- Danbury, Connecticut
---
---
April 25, 2019
Q. Hello my name is Janet I recently purchased a cruet set at an online auction and I have discovered that someone has actually PAINTED over the silver plate with silver colored paint! It is marked Middletown Plate Co (as best I can make out) with what looks like the scales of justice hallmark. HOW CAN I REMOVE THIS PAINT? Sorry 'bout the caps I am just frustrated and confused as to why some one would do this.
Janet Ammons
collector - Rocky Point, North Carolina, USA
Disclaimer: It's not possible to diagnose a finishing problem or the hazards of an operation via these pages. All information presented is for general reference and does not represent a professional opinion nor the policy of an author's employer. The internet is largely anonymous & unvetted; some names may be fictitious and some recommendations may be deliberately harmful.
If you need a product/service, please check these Directories:
JobshopsCapital Equip. & Install'nChemicals & Consumables Consult'g, Train'g, SoftwareEnvironmental ComplianceTesting Svcs. & Devices


---
©1995-2019 finishing.com, Inc., Pine Beach, NJ - About finishing.com - Privacy Policy
How Google uses data when you visit this site.