Education, Aloha, & Fun
A roundtable with 60,000 topics and a seat for you
topic 30700
How to remove lacquer from silver
Current question and answers:
October 21, 2020
Q. Hi. My parents gave me beautiful Tiffany candlesticks. They're lacquered so they wouldn't blacken. I have had them for over 35 years. They are shiny as can be. But... the other day the wax from the candle dripped all over the the base of the candle stick. I removed the wax and I guess I removed the lacquer. Now one candle stick has no shine. Can't shine them up even with polish. What can I do. Thanks. Vera
P.S. I am heartbroken.
Vera kohlmeier
- Douglaston, New york
---
---
---
Previous closely related Q&A's starting in:
2004
Q. I am an antique dealer and buy old silver pieces. I don't mind the elbow grease to clean some of the black pieces. The thing that really gets me is when they have been lacquered and the piece looked polished and has black spots where the lacquer has worn off. How do you remove this lacquer without damage to the silver underneath?
Kurtis L. Kivi
antique dealer - Iron Belt, Wisconsin, USA
---
---
---
October 17, 2012
Q. I took silver candlesticks to a shop to remove the lacquer. It was quite expensive, but the man said my candlesticks were sterling, not plate as I thought.
Can I get rid of the dark spots and really strip and then polish them? They are very old and beautiful.

Thank you
Esther Teller
- Potomac , Maryland usa
---
---
---
October 10, 2015
Q. I inherited a silver tea urn that belonged to my great grandparents brought out of Russia when they escaped like many Jews. My Aunt had some kind of finish put on it which makes it look more like stainless steel (not quite) it is much darker than silver and does not tarnish. I am so curious to know what it should really look like. Would appreciate any input. Thank you so much.
Shirley Good
owner - Dallas, Texas USA
---
October 11, 2015
Q. Thanks for your prompt reply I really appreciate it. So now is there some way I can do a test area to try and remove the finish? What product would I use? I am just so eager to figure out how to get the silver back to life again. Many thanks.
shirley good
[returning]
- dallas, texas usa
---
---
How to remove blackening paint from sterling silver?
May 3, 2016
Q. Hi,

Any suggestions for removing blackening paint on sections of sterling silver earrings would be appreciated. I'm assuming the dark areas are paint because it's not oxidation/antiquing. The black finish isn't thick, the sterling beneath shows through in spots.

Thank you,
Gerri
Gerri Glass
Hobbyist - Radford, Virginia USA
---
---
October 4, 2017
Q. I have several silver and silver plated lamps and cannot find the correct solvent to remove the lacquer. Does anyone recommend a specific brand of commercial acetone or lacquer thinner for removing lacquer from silver and silver plate?
moffat welsh
- Philadelphia Pennsylvania US
---
---
April 9, 2018
Q. HOW CAN I DETECT IF A STERLING SILVER TRAY IS LACQUERED? CAN USING ACETONE RUIN THE SILVER IF IT IS NOT LACQUERED?
TOVA GROSS
- Brooklyn, New York USA
---
---
April 10, 2019
Q. I have 12 silver plated chargers that have been lacquered. They came from India, consequently, they have been silvered over BRASS. I did remove the lacquer (a la your instructions) because they had tarnished badly over the years. However, some brass has started to show through.
What luck have you had with silver plating. There are silver sprays out there as well as silver dips. What about electroplating? For 10 chargers that might be quite expensive. I hate to throw them out. What say you? Patricia
patricia LaPlante
- Danbury, Connecticut
---
---
April 25, 2019
Q. Hello my name is Janet I recently purchased a cruet set at an online auction and I have discovered that someone has actually PAINTED over the silver plate with silver colored paint! It is marked Middletown Plate Co (as best I can make out) with what looks like the scales of justice hallmark. HOW CAN I REMOVE THIS PAINT? Sorry 'bout the caps I am just frustrated and confused as to why some one would do this.
Janet Ammons
collector - Rocky Point, North Carolina, USA
---
---
Haven't been able to remove lacquer from mirror
July 23, 2020
Hi. I have the same issue. I have a silver mirror that has been lacquered. I've tried acetone but only the soft part has come off. The mirror has a pattern and it's difficult to take the lacquer off them. I've got white spirit at home, would I be able to use that instead of paint remover? Many thanks.
Sarah smith
- London, England
---
July 2020
A. Hi Sarah. You can certainly try it, but I think it's quite unlikely to be of any help. Multi-Strip [affil. link to info/product on Amazon] might work, or you can contact Angel Gilding [a finishing.com supporting advertiser] for both advice and everything imaginable in the way of supplies for mirror making and repairing.
Luck & Regards,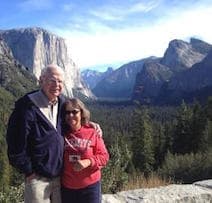 Ted Mooney, P.E. RET
finishing.com - Pine Beach, New Jersey
Aloha -- an idea worth spreading
---
---
Removal of Jewelry Blacking
September 11, 2020
Q. I'm a retired computer guy still working with his hands. Of great sentimental value, I have inherited a 2.5" sterling silver figurine that appears to have been completely covered/dipped in jewelry blacking. Then, it was mechanically buffed to remove the black from the areas that were not stamped. The process was poorly performed. How can I remove the blacking without harming the silver?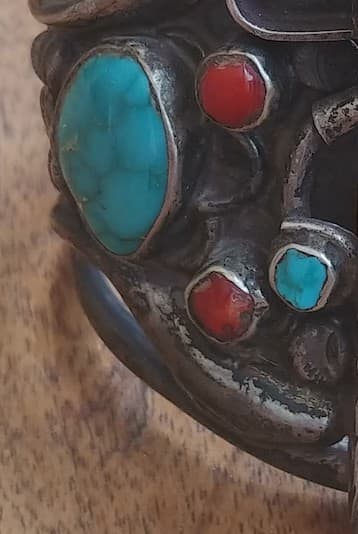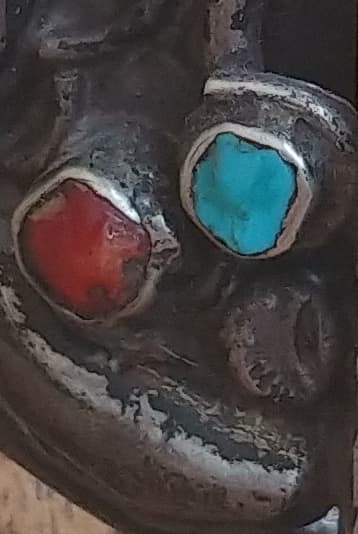 Cee Lee
- Vail Colorado
---
September 11, 2020
Q. I am 100% confident that the silver is 925 or better. Thank you very much for your quick response. I will commit to trial and error, increasing strength with each trial. Commercially available metal and silver polishes have been ineffective, i.e. Flitz and Simichrome.
Cee Lee
[returning]
- Vail Colorado