The world's most popular metal finishing site, and the internet's friendliest corner
topic 30658
How Does Copper Sulfate Test for Passivation Work?
adv.
A discussion started in 2004 but continuing through 2019
2004
Q. Dear Readers,
I have heard that a way to check for iron on the surface of a passivated stainless steel part is with the copper sulfate test. From what I can gather the copper replaces the iron due to the fact that the iron is more easily oxidized. Chromium is more easily oxidized than iron, so why doesn't the copper also replace the chromium?
Thanks for your input.
Shaun C
[last name deleted for privacy by Editor]
manufacturing w/ in-house plating - Sheridan, Indiana
---
2004
A. Chromium and nickel will not be replaced with the Copper sulfate test solution (which also contains sulfuric acid), only the Fe or other less noble metals. If there is free iron on the surface it will be replaced by the copper, forming the distinctive copper color on the surface in this 6 minute test.
Of course, this test should only be used on austenitic stainless steel. Some people use it on other grades, but you can get false failures.
Lee Kremer
Stellar Solutions, Inc.
McHenry, Illinois
---
---
2004
Q. Why is it that Fe is less noble than Chromium? From their locations it appears that Iron is more noble.
Chris L
[last name deleted for privacy by Editor]
co-op/manufacturing engineering - Sharon, Massachusetts
---
A. Hi Chris. It's possible that you are misinterpreting the chart. Platinum and Gold are on the noble end of the seawater series, magnesium is on the active end. Nickel and chromium are closer to platinum than steel is.
Regards,
Ted Mooney, P.E.
finishing.com - Pine Beach, New Jersey
Striving to live Aloha
---
---
April 16, 2008
Q. I need to determine effectiveness (pass/fail) of an up-coming passivation procedure. I have read that using copper sulfate is a proper method, however, I have not found a test kit, only the copper sulfate itself. How do I go about constructing a procedure or test method?
John Stiglbauer
- Columbia, South Carolina
---
May 4, 2008
A. To answer John's question, I'd look up a standard test and use that, rather than make my own. Primarily because I'm lazy, but you can also argue that something published by a known organization probably has had some thought behind it, maybe it's been vetted as well.

So I'd go to Assist Quicksearch by typing that into Google and hitting "I'm feeling lucky". Then I'd type "753" into the number box, and click on the icon that will display Mil-STD-753 [link is to free spec at Defense Logistics Agency, dla.mil] revision C [replaced by AMS-STD-753 [link by ed. to spec at TechStreet]]. Then I'd read that one, and if it met my needs, I'd use it.

Lee Gearhart
metallurgist - E. Aurora, New York
---
---
April 2, 2009
Q. Once or twice a year my company use copper sulfate to check for surface free iron on 300 series stainless steel.
The copper sulfate [linked by editor to product info at Amazon] is in powder (crystal) form that is made into a solution.
We misplaced the instructions on how to make the solution.
What is the proper way to test for surface free iron and how is the solution made?

Thank you,
Bob Hildebrand
material fabricator - West Islip, New York
---
June 23, 2009
A. If you need instructions / information look up ASTM A380 [link is to the practice at TechStreet] section7.2.5.3 Copper Sulfate Test.

A company that makes and sells kits for this is Koslow Scientific Company in Englewood, New Jersey.
Francisco Robles
- Denver, Colorado USA
---
July 24, 2012
A. Copper sulfate solution is a saturated solution. It should be kept fresh.
Be sure to carefully remove all of the copper deposits. This is a slightly destructive process.
Koslow Scientific company sells a color spot test kit that does not require any mixing of chemicals. It is called the Passivation Color Kit 1626. The color reaction takes place not on the metal surface but on a sensitive test paper.
Gary Huller
Koslow Scientific Company
Englewood, New Jersey
---
---
June 7, 2015
Q. What is the aim of the copper sulfate test in martensitic stainless steel used in dental hand instruments? What is it testing?
Dr.Hany Elwahsh
Acrostone - Cairo, Egypt
---
---
January 11, 2016
Q. Is it a requirement to be an A2LA certified to perform a passivation test for Stainless Steel?
Randy Phillips
- Richfield, Wisconsin, USA
---
January 2016

Hi Randy. It's an interesting question, but I'm not sure that it's worded quite clearly enough.
I should think that anyone who can safely perform a passivation test is welcome to perform one, but that we can't put much credence in their results if we don't have reason to trust their qualifications :-)
Can we have the situation? Thanks!
Regards,
Ted Mooney, P.E. RET
finishing.com - Pine Beach, New Jersey
Striving to live Aloha
---
January 11, 2016
A. Randy,
The question is, is it a requirement by whom? The ASTM and SAE standards on passivation don't say anything about certification. If your customer asks for A2LA though, then you need to have it.

---
---
Remove copper deposit after stainless passivation testing
September 12, 2016
Q. After performing the copper sulfate test, which might be the best way to get rid of the copper deposits on the SS surface.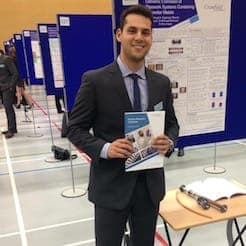 Angel Espinosa
electronics - Swindon UK
---
September 12, 2016
A. Good day Angel.

If you are passivating in the nitric based solutions, give the parts a dip in the passivating solution. Keep this solution off line for this purpose only, to avoid contaminating the process solution with copper.

Regards,
Eric Bogner
, Lab. Tech
Aerotek Mfg. Ltd. - Whitby, Ontario, Canada
---
September 12, 2016

A. Angel

Your question implies that the test parts failed. Dial in your passivation process and you won't have deposited copper to remove.

Willie Alexander




- Green Mountain Falls, Colorado





---

September 13, 2016

Q. Hi Eric,

Thanks for the reply. I am planning to perform the test during maintenance activities after cleaning the plates. Is there a way to remove the copper deposits without dipping? Thanks again. Angel




Angel Espinosa

[returning]




electronics - Swindon UK



---
September 13, 2016
A. Angel,
Sodium persulfate with a little bit of acid in it makes a good copper stripper that isn't very hazardous to work with.

---
---
November 8, 2017
Q. I have some parts (stainless steel) that they have already been chrome plated or electropolished. My question is, after passivation, do I have to perform the Copper Sulfate test on those parts which already been chrome plated?
John Zhou
Medical Device Manufacturer - West Hills, California, USA
---
November 10, 2017
A. We've talked already about this, but I will answer here also for the benefit of other readers.

First I will note that chrome plating and electropolishing are very different things.

Chrome plating is not normally done with stainless, and if it is, I see no reason to passivate or run a passivation test because the stainless has been covered over. Copper sulfate is often used to check for gaps in plating over carbon steel though.

Electropolished stainless can be citric passivated for extra good corrosion resistance, at which point it's certainly fine to run copper sulfate testing in order to comply with the relevant standards. If you don't have to comply with the standards, then it's pretty much up to you.

---
---
December 11, 2018
Q. Hello all, I would like to know what's the actual chemical reaction in the copper sulfate test, specifically what's the reason of having sulfuric acid in the reaction?
I've realized that the copper sulfate solution that we are using meets the ASTM F1089 [link by ed. to spec at TechStreet] standard in terms of copper sulfate pentahydrate %, however the mass weight % for sulfuric acid is slightly different (F1089: 0.7%, Solution: 0.6%) and would like to know if such an small difference could have an adverse effect on the process.

Thanks
Juan Carlos Brizuela Marin
Manufacturing of medical devices - San Jose, Costa Rica
---
---
January 23, 2019
Q. I am wondering what the industry standard is for the use of parts after being tested with the copper sulfate solution. Can the parts still be used after testing? There is a question of whether the residual copper sulfate has a negative effect on the tested parts. Our parts are mainly used in the medical industry, semi invasive and implantable medical devices.
Eric Hennen
medical - Brooklyn Park
---
January 29, 2019
A. Juan,
The copper sulfate test as far as I know originated in Mil-STD-753 [link is to free spec at Defense Logistics Agency, dla.mil] , and probably will still work fine if the amounts are slightly off, though you would still be "out of spec" for using it.

A. Eric,
Copper is fairly toxic to living cells. In theory, a stainless part passing the copper sulfate test will have no residual copper and will be safe for medical use. However, the attitude in the industry is that nobody wants to undertake the task of proving this is a reliable certainty, therefore ASTM F1089 [link by ed. to spec at TechStreet] requires that any medical instrument tested with copper sulfate be disposed of. Personally I think there ought to be other practical ways around this, but if you need to be compliant to F1089 that is the rule.