topic 30598
Lawnmower coating -- primers, anti-stick?
(2004)
Q. I HAVE A JOHN DEERE MOWER DECK AND I NEED TO REPAINT IT WOULD POWDER COATING BE THE WAY TO DO WITH THIS? IT IS A STEEL DECK SO IF I DO SCRATCH IT I WOULD THINK IT WOULD RUST IF THEY POWDER COAT IT WITHOUT USING A PRIMER. DO MOST COMPANIES USE PRIMER OR JUST PAINT? WHAT DO YOU THINK WOULD BE THE BEST WAY FOR ME TO GET THE REPAINTING DONE?
THANK YOU,
JACK STRINGFELLOW
LAWN - SHELBY, North Carolina
---
(2004)
A. I don't know specifically what John Deere does, Jack, and if they didn't write it up in advertising literature, I guess we won't know. But, in general, equipment of this sort is usually phosphatized, electrocoat primed, and then either powder coated or (less likely) spray painted & baked.
If you want to have it professionally powder coated, they can strip the old coating and appropriately pretreat it if you wish. If you are repainting it yourself, I'd suggest cleaning it with detergent and a scrub brush, rinsing it well, and then brush or spray painting it. While priming scratched areas is possible, if you are doing paint-on-paint, no metal pretreatment or priming is done.
Ted Mooney, P.E.
finishing.com
Pine Beach, New Jersey
---
---
(2004)
Q. Is there any way that the deck on a lawn mower could be coated with Teflon or some other substance that would keep the grass from sticking to it or could just be washed off.
Thanks,
Charles A. Hatmaker
HomeOwner Part Time Farmer - LaFollette, Tennessee, USA
---
(2005)
Q. Any reason not to hot-dip galvanize it?
Chris Woods
- Tauranga, New Zealand
---
(2006)
Q. Would you recommend a rubberized gravel guard be sprayed under my mower deck. Will I have a discharge problem ? My unit is our "Canadian Tire " brand, cheap and, at two years old and given the amount of rust I ground off, the original paint is not the answer. Thank you,
Roy Killam
- Yarmouth, N.S., Canada
---
A. You would need to know a lot about the design to know whether a heavy rubberized gravel guard could be used without introducing friction or clearance problems, and I don't know those answers, Roy. But in the spirit of not building onto a shack, I don't think it's practical to greatly improve upon the OEM paint job. I would finish up your grinding job with Naval Jelly [linked by editor to product info at Amazon] and then paint it.
Chris is right that hot dip galvanizing would be a nice answer, but it sounds impractical due to the difficulty of finding a galvanizing shop and dealing with their minimum charge. But maybe a zinc-rich cold galvanizing spray [linked by editor to product info] is a good answer.
Ted Mooney, P.E.
finishing.com
Pine Beach, New Jersey
---
August 25, 2009
A. Industrial mowers are coated with a Graphite Paint even John Deere. It bonds down to the pores of the metal and only the surface wears which needs touch-up. Graphite has been used for a very long time to retard rust and act as a dry lubricant to keep grass/debris from sticking and eliminating buildup. You will find it used in all Agricultural Applications and Equipment. It is cost effective and efficient solution to your question. Search by "lawn mower undercoating" or "graphite paint". I hope this solves your problem. David
David Lukes
- Waleska, Georgia
---
---
May 30, 2012

-- this entry appended to this thread by editor in lieu of spawning a duplicative thread
Q. I would like to spray a coating on the underside of my lawnmower deck to keep grass from sticking. HELP.
JOHN HAYDON
- Temple, Texas, USA
---
May 2, 2017
Q. Hi,
As this thread has been on a while, Are there any other modern Graphite products similar to the EZ slide product mentioned above to undercoat used mower decks to prevent rust and stop grass adhering to the underside?
I have been trying to get a sample of the EZ slide to see if it will do what it says on the tin before investing in importing to the UK and retailing it. But I'm struggling just to get anyone anywhere in the world to send me one sample.
Any suggestions would be greatly appreciated.
Barry Brown
- York Uk
---
May 2, 2017
A. Hi Barry
Try a search on "Aquadag uk" There are many suppliers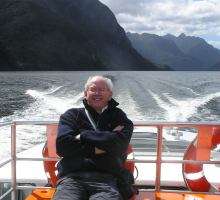 Geoff Smith
Hampshire, England
---
May 2, 2017
Q. Hi Geoff,
Many thanks for the heads up.
I've never heard of Aquadag before. Is this something you are familiar with? have you an experience of using it in my scenario? I'm presuming that the graphite is already suspended in Aquadag?
After doing some brief googling I've also seen Neolube no. 1 and 2. Would these be suitable?

Who is the authority in UK to ask?
Barry Brown
- York Uk
---
May 8, 2017
A. Hi Barry

Aquadag is a water based graphite coating made by Acheson colloids and is one of their extensive range of dry lubricant and electrically conductive materials.
It is used in the aerospace industry as a dry lubricant.
I very much doubt that anyone has used this on lawnmower decks but there is a fair chance that it could work.
There comes a time in any project when you just have to try out the ideas.
Good luck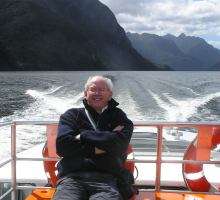 Geoff Smith
Hampshire,
England
---
May 2017

Good luck Barry. Good point Geoff; volunteers like yourself can provide general ideas, but can't provide paint-by-number solutions to finishing queries.
Regards,
Ted Mooney, P.E. RET
finishing.com
Pine Beach, New Jersey
Striving to live "Aloha"


This public forum has 60,000 threads. If you have a question in mind which seems off topic to this thread, you might prefer to Search the Site