topic 30594
Tin content falling, how to dissolve Stannous Sulfate?
(2004)
Q. We run a Barrel Acid Tin Bath, containing mainly sulfuric Acid 15%, Stannous Sulfate 20 gr/lt, Tin as metal 10 gr/lt, temp 18-22 °C with proprietary brighteners, we use Tin anode Slabs that are not bagged. Normally we apply 3-4 um thickness. Recently we have a big order for parts with a spec for 8 to 10 um thickness and since starting with this job, we haven't been able to maintain tin metal in the required range. We don't see the anodes dissolving as fast as before. It appears that the Brightener is adhering to the Tin anode creating a dark brownish color. Presently our bath is running at sulfuric Acid 10%, Stannous Sulfate 12 gr/lt, Tin as metal 6 gr/lt, my questions are:
1.- Why is the tin content falling? Acid remains constant.
2.- How do we add Stannous Sulfate to the bath without creating a lot of sludge and waisting valuable chemicals. The Stannous Sulfate doesn't dissolve well in the bath and if we dissolve off line with water, our thank volume increases and bath "grows". What is the best procedure for dissolving Stannous Sulfate?
3.- If there is no other solution for adding Stannous sulfate, what is usually done for the solution growth? Can we evaporate some solution? is there any problems with brighteners when increasing temperature to evaporate water?
Thanks in advance for your help,
Enrique Segovia
plating shop - Monterrey, Nuevo Leon, Mexico
---
(2004)
A. Maybe there is a high anodic current density more than 2am/sq.dm /try loading more anodes.
p.s. if the black film is water washable and not thick , that won't effect your plating .
Good luck GOD BLESS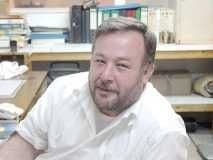 Cair Shishani
aircraft maintenance - Al Ain, United Arab Emirates
---
(2004)
A. There are a variety of possible reasons for the reduction in tin metal. The three most common would be: polarized anodes, insufficient anode area, polarized anode hooks.
Check to see if the hooks holding your anodes are warm if they are titanium and are warm they may have passivated and will need to be cleaned in acid. If your anodes have a film on them it means they are passive. This could be from too low current density, too high anode current density, too high free acid (generally use 12%) or as a result of using unbagged anodes.
You are right that adding stannous sulfate is a mess. In the U.S. it is available from some suppliers as a liquid, but then you have the bath growth problem. It is best if added using a mechanical mixer in the tank. Care should be taken that the mixer does not whip air into the solution or you will form convert some of you stannous tin to stannic tin. Also filter continuously while this is being done. Undissolved stannous sulfate will deposit on the filter media and dissolve off of same. It is simpler to dissolve if you are using a filter with a slurry tank.
I hope this gives you someplace to start.
Gene Packman
process supplier - Great Neck, New York
---
(2004)
A. Sir
1) Stannous sulfate dissolves well in a dilute 5 to 10 percent sulfuric acid solution.
2) Maintain 30 gpl tin as metal for high thickness work.
3) Maintain sulfuric at 100 to 110 mls per liter.
Regards,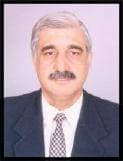 Asif Nurie
- New Delhi, India

With deep regret we
sadly advise that
Asif passed away
on Jan 24, 2016
---
(2004)
A. I WOULD LIKE TO SUGGEST YOU TO CONTACT YOUR CHEMICAL SUPPLIER, HE ALONE CAN GUIDE YOU IN BEST MANNER.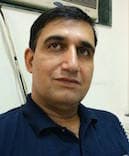 Ajay Raina
Ludhiana, Punjab, India
---
April 28, 2011
A. Que tal Enrique

Disuelve el sulfato estanoso en acido al 10% solo agita constantemente, tambien puedes diluirlo en el baño, es decir en una cubeta agrega solucion del baño y diluye el SNSO4 por se disolvera solo en 24 hrs, por lo que lo debes hacer de un sabado a un Lunes para que te permita seguir corriendo, nosotros tenemos una linea de barrilado y eso es lo que hacemos.

Saludos
Sergio Samaniego
- Mexicali, Baja California, Mexico
----
Ed. note: We appreciate Sergio's response, but henceforth we can only do postings in English. Apologies.
---
---
How much HCl is needed to dissolve stannous tin?
November 3, 2014
Q. Hello sir, my question is how much quantity and what is the amount of the 32% HCl in litres to dissolve 1 kg tin (stannous) at room temperature.
vivek vig
- rewari, haryana, india
---
November 6, 2014
A. The stoichiometry is pretty simple. A kilo of tin has 1000/118.71 or 8.42389 moles. So you will need 16.84778 moles of (pure) HCl (M.W. 36.461 g/mol) which is 614.2869 g or for 20 Be material which is 31.45% HCl, 1953.2 g. But that is theory. In fact, commercial stannous chloride solutions contain an antioxidant to prevent oxidation of the stannous (+2) to stannic (+4). And usually some of the HCl has turned to vapor reducing the strength of the hydrochloric aid. And even so, if you don't have an excess of tin you will probably get oxidation anyway.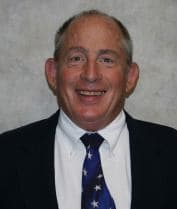 Tom Rochester
Plating Systems & Technologies, Inc.
Jackson, Michigan, USA
---
---
How to dissolve tin sulphate in water
August 28, 2015
Q. Sir I am a scholar of PhD Physics in International Islamic University, Islamabad Pakistan.
I research in NANO TECHNOLOGY: Iron sulphate (FeSO4) 1.62 gm, Cobalt sulphate (CoSO 4) 0.7 gm, and Tin sulphate (SnSO4) 0.178 gm dissolved in 100 ml of water. But tin sulphate does not dissolve and settles down as precipitate.
Sir how do I dissolve it in water?
Waiting for your response.

REGARDS,
suleman khan
- islamabad pakistan
---
September 1, 2015
A. Hi,

It is no longer Tin(2) sulphate but has been oxidised to Tin(4) and is insoluble. Oxidation will occur whether in the solid form or dissolved in water. In tin plating and electrolytic colouring of anodised aluminium using stannous sulphate, stabilisers are used to minimize (but cannot eliminate) the rate of oxidation.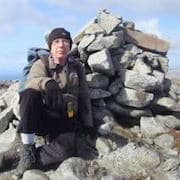 Harry Parkes
- Birmingham, UK
---
May 2, 2017
Q. Hi Harry,

do you have any idea what kind of anti oxidizing agents are used to prevent this oxidation of Sn2+ to Sn4+?

In what concentration are they used?

Do you have names of suppliers of these anti oxidants?

Thanks a lot in advance!

Kind regards,
Jonas
J. Eggermont
- Deerlijk, West-Vlaanderen, Belgium


This public forum has 60,000 threads. If you have a question in mind which seems off topic to this thread, you might prefer to Search the Site